Recently updated on October 25th, 2022 at 11:14 am
Green Horn Kratom is unlike many other kratom strains. If it were a powder, you might not be able to identify the difference, but compare different varieties of kratom trees, and you'll be able to tell the Horn Kratom tree apart from the rest. Green Horn Kratom is developed from a tree with spiky leaves, hence the name "Green Horned Kratom." The tint of the veins is referred to as "green."
Green Horn Kratom is a unique green vein kratom strain native to Borneo, a tropical island in Southeast Asia. It is also known as Green Horned Kratom or Green Horned-Leaf Kratom. A few characteristics distinguish this Mitragyna speciosa strain from the others.
Green Veins in the Horn, even though it is a green vein strain, Kratom is well-known for its long-lasting and quick-acting characteristics. Other distinguishing characteristics of this strain include:
Extremely strong 

Ideal for beginner and advanced Kratom users 

Easy to digest and fine-grain powder 

Long-lasting and fast-acting capabilities

Available in several forms

It is derived from the Southeast Asian island of Borneo.

Has been rigorously verified for purity
What exactly is Kratom?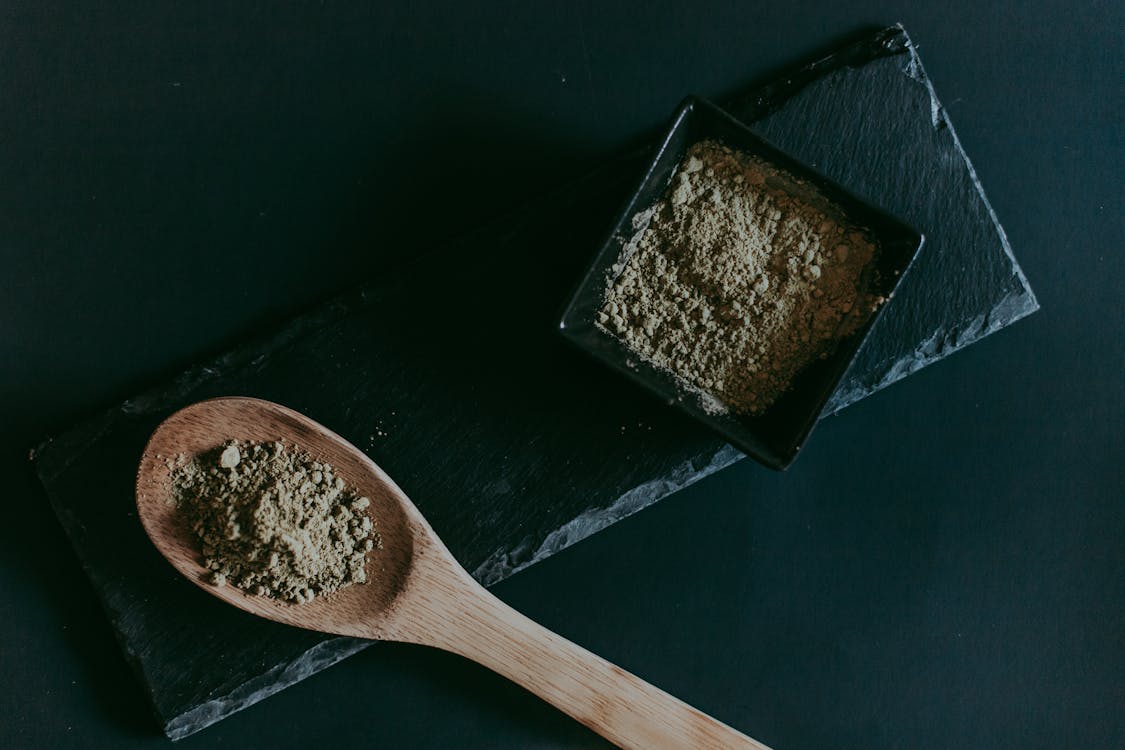 Mitragyna speciosa, aka. Kratom is an evergreen, tropical tree that belongs to the coffee family. Thailand, Malaysia, Myanmar, and other South Asian countries are natural habitats. The leaves, or preparations thereof, have been employed as a stimulant and sedative. It's also been used to treat chronic pain and digestive problems and assist in the withdrawal process from opium addiction. However, there haven't been enough clinical investigations to fully evaluate Kratom's health benefits. It is also not approved for medicinal usage.
Green Horn Kratom's birthplace
Green was named after its appearance and shape, unlike other Kratom strains, named by their source shape. Kratom leaves are usually smooth. However, this strain is rough and includes spikes and thorns that resemble horns.
Local kratom producers say that its potency and originality are found in its horns. According to them, horned leaves contain more alkaloids than non-horned leaves. As a result, farmers who grow Green Vein Horn Kratom only collect horned leaves to ensure that the power they produce contains the entire alkaloid profile and the qualities unique to this strain.
Is Green Horn Kratom Good for Boosting Energy and Reasoning Abilities?
To begin, it is important to understand that Kratom contains alkaloids, which are little components that interact with our cell receptors. As a result, they have an effect on people's sympathetic nervous systems. As a result, it may be able to improve human brain function. Mitragynine is a drug that will make your life better. It works in two ways. First, when used in small doses, it acts as a stimulant. Those who want to use it as a sedative, on the other hand, use higher doses.
As stated above kratom is mitragynine as the major alkaloid found in Kratom. Mitragynine is an opioid receptor agonist, as is 7-hydroxy mitragynine. As a result, both substances attach to opioid receptors and raise energy levels.
Some of the more potent opioids do not have the same impact. Kratom's alkaloids bind to delta-receptors, which is advantageous. This benefit will help you increase your cognitive abilities. Despite this, other stimulants, such as caffeine, can lead to addiction, whereas Kratom does not. There is reduced risk of addiction due to its unique "features."
5 Ways Green Horn Kratom Can Help You Reasoning Skills
This strain of Green Kratom has long-lasting effects on its consumers because of its considerable amounts of Alkaloids composition and characteristics. The following are some reasons why Green Horn Kratom is so well-known.
1. Capabilities for Energizing
This Kratom strain promotes energy better and faster than other strains, which is why it is so distinct and popular. It keeps you focused and ready to undertake chores throughout the day when used in the morning.
2. Strong Reasoning Skills
Green Horn Kratom might help you focus and retain information in your head. That will make it easier to focus on strenuous activities. You will achieve more if you have better attention, more energy, and a better attitude.
3. Kratom is a Rewarding Agent
Long-term stress causes a decrease in serotonin and dopamine levels. The hormone serotonin is responsible for sensations of happiness and well-being. Dopamine is required for motivation and pleasure. The alkaloids in kratom bind to opioids, leading your brain to produce more serotonin and dopamine. This is why Kratom is sometimes referred to as a "Pleasurable Agent." Kratom can be found in a variety of forms. Hulu Green Kapuas kratom is a well-known and widely utilized kratom.
4. Stress and Anxiety Reduction
Another different property of this strain is its ability to alleviate stress and anxiety. As a result, you will feel more balanced and will be able to maintain a peaceful and relaxed condition throughout the day.
5. Better Sleep
This innovative and highly sought-after kratom strain can aid in the improvement of your sleeping habits. When used in the early hours of the day, it can help you stay energetic and concentrated; towards the end of the day, your body will be exhausted and weak, and all you will need is a nice rest. Green Horn Kratom will assist you in maintaining a healthy sleeping pattern.
Is the Green Horn Tree real?
The effectiveness of Green Horn Vein Kratom is so strong that many people believe it comes from a particular extra tree; however, it comes from the same tree-like all other Kratom varieties. The Green Horn Kratom is distinguished by its location in the middle of the tree, where it receives more water and sunlight than the White Kratom but not as much as the Red Kratom. That is why its characteristics and alkaloid content are distinct from others'.
Conclusion
Green Horn Kratom is the ideal blend of Kratom's many properties. It has several advantages despite excelling in none of them. Users describe it as bitter, with the first impression of disappointment.
Green Horn Kratom is perfect for anyone who leads an active lifestyle instead of other kratom strains that may leave you weary. Because there is no overwhelming euphoria, it is considerable for passive productivity enhancement. Start with tiny dosages. Lower dosage levels are recommended when using it for the first time because higher dosage levels can trigger Kratom's sedative effects.