Adding a scented candle to your home is an easy way to create a cosy atmosphere. But with all the different scents and types of candles out there, it can be tricky to choose the one that's just right for you. Here are some tips for choosing the perfect scented candle for your wants and needs: 
1. Think Deep About What You Want
The first step in choosing a great scented candle is to think about what you want from it. Are you looking for something that will provide an inviting atmosphere? Do you want something that will light up a room with its aroma? Or maybe you're looking for something that will help relax and soothe you after a long day? Knowing what you want from your candle experience will help narrow down your choices. 
2. Smell It Out, Make That Nose Work
Once you have an idea of what type of mood or atmosphere you want, start thinking about which scent would best suit your preferences. Do you like sweet smells like vanilla or floral aromas such as lavender? Or perhaps earthy notes like sandalwood or cedar? Consider also how strong or subtle of a scent you'd prefer. When browsing through potential options, pay attention to the scent descriptions and pick out those that appeal most to you. 
You can also approach it with scents you like and stay away from the ones you dislike. Are you drawn to floral notes like jasmine or rose? Or do you want to stay away from that kind of aroma? Once you have an idea of your preferences, start exploring different types of candles. Here are some of the most popular ones on the market today: 
Soy Wax Candles: These candles tend to burn slower and longer than other types, making them great for those who want their scent to last. They also come in a variety of shapes and sizes. Plus, soy wax is non-toxic and made from vegetable oils, so it's better for your health than traditional paraffin wax candles. 
Beeswax Candles: If you're looking for an all-natural option, then beeswax is a great choice! These candles burn cleaner than paraffin wax and produce no toxins or other pollutants, making them eco-friendly as well as long-lasting. Though they may be slightly more expensive than other types of candles, they will last much longer so they are worth it in the long run!
Paraffin Wax Candles: These are probably the most common type of candles on the market today. They come in a variety of colours and scents and can be found at almost any store that sells home goods. Paraffin wax candles are also relatively inexpensive compared to other types so if budget is an issue then this could be a good option for you! 
3. Size Does Indeed Matter
Once you've narrowed down your choices based on the type of candle, scent preference and budget, then it's time to take into account size! The size of your candle should depend on where you plan on placing it in your home.
Larger rooms will require bigger candles while smaller spaces will need something more petite! Be sure not to buy too large or small of a candle for its intended purpose as this could lead to an uneven burning or lack thereof — both scenarios should be avoided! Lastly, make sure that whatever scent you choose matches your interior decorating scheme. After all what good is having a beautiful-smelling candle if it clashes with everything else around it? 
4. Quality, Safety, and Everything in Between
When shopping for candles, it's important not to overlook quality and safety features. Make sure the wick is made of cotton rather than lead, as this can be harmful if burned too long or too close to combustible materials like curtains or furniture.
Also, pay attention to the quality. Look at things like wax type, fragrance strength, burning time and even colour (some candles can contain dyes). The last thing anyone wants is their candle smoking while they're burning it! 
5. Trying Before Buying is Still a Thing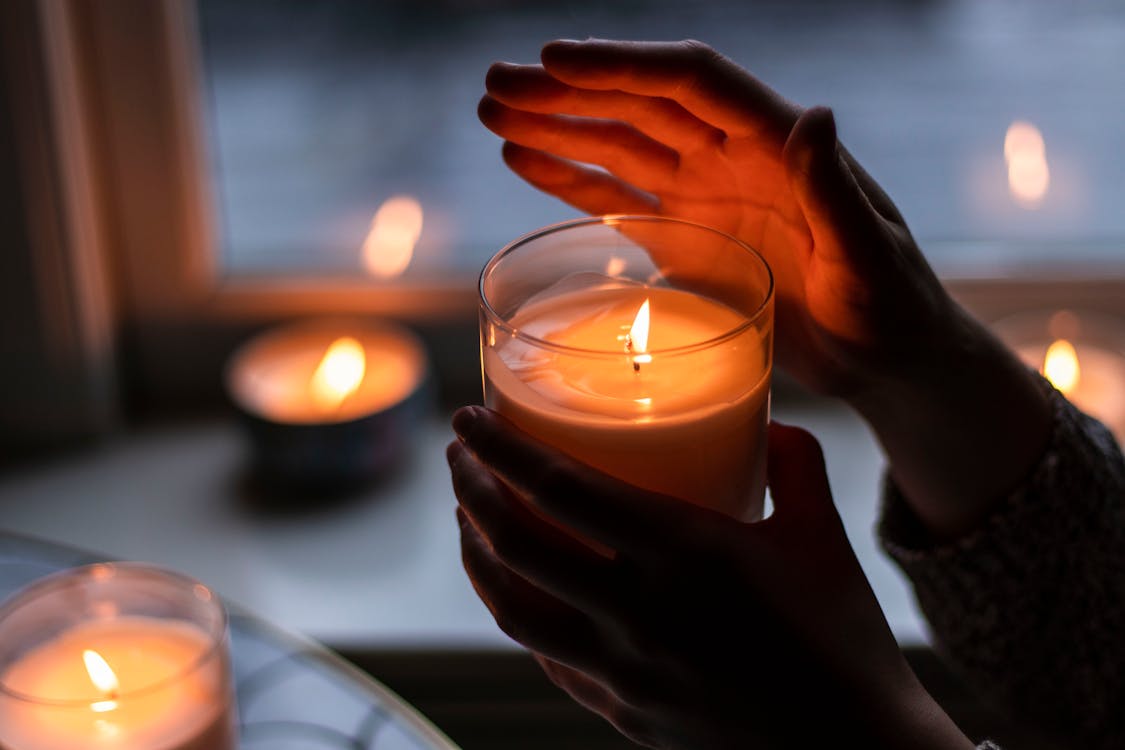 Though the best way to find out if a certain scent is right for you is by trying it before purchasing it. Most stores will allow customers to sample their products before buying them — take advantage of this opportunity! Try out several different scents until you find one that resonates with your senses and creates the desired effect in your home.
It's also helpful if store staff know which fragrances they carry; they can provide valuable insights into which ones might work best for you based on your preferences and needs.  
Conclusion
Finding the perfect candle for your home doesn't have to be complicated. By taking into account factors like type, scent preference, size and quality of the product, you can narrow down your choices until you find one that is just right for your needs and budget.
Additionally, don't forget to take advantage of opportunities such as trying before buying to ensure that you select a fragrance or style that will create the desired effect in your home. Anyone can become an expert at choosing candles with these tips in mind!