Starting a family is an exciting and life-changing decision that many couples look forward to, but it often involves more preparation than one might think. Planning for your future family involves not only considering the emotional aspect of becoming a parent but also considering your financial, health, and lifestyle choices to ensure a smooth transition to parenthood.
In this article, we will explore some of the steps that can make your journey toward starting a family much more manageable.
1. Assessing Your Financial Stability
Before embarking on the journey of starting a family, you must ensure that you have a stable financial foundation to provide for your child's needs. This includes having a steady income, an emergency fund, and a plan for future expenses such as education and childcare. To start, create a detailed budget that includes your current expenses and anticipated costs related to raising a child. Factor in costs such as diapers, clothing, food, and healthcare, to name a few.
If you find that your current financial situation is not ideal for starting a family, consider working with a finance consulting center to improve your financial stability. They can allow you to create a debt reduction plan, build an emergency fund, and establish a savings plan for your child's future education. Working with a financial advisor can also enable you to prepare for unforeseen expenses and economic uncertainties, such as job loss or unexpected medical bills, that could arise.
In addition to assessing your financial situation surrounding pregnancy, if necessary, research the cost of visiting a fertility clinic in your area. A fertility clinic is a medical facility that specializes in reproductive health and provides assistance to couples who are struggling with infertility or other issues related to reproduction. These clinics offer a range of services including counseling, diagnosis, and treatment options that can help couples overcome obstacles to conception and improve their chances of having a healthy pregnancy and child.
2. Maintaining Good Health for You and Your Partner
Maintaining good health is required for both partners when preparing for a family. Couples should focus on improving their overall well-being in order to increase fertility and decrease potential complications during pregnancy. This includes following a balanced diet, exercising regularly, maintaining a healthy weight, and adoptingstress-reduction techniques such as yoga or meditation.
It is also essential to visit your healthcare provider to ensure that you and your partner are in optimal health and discuss any pre-existing medical conditions that could affect your ability to conceive or the health of your future child. In addition, it is important to discuss family planning, including genetic counseling, with your healthcare provider to determine if there are any inherited conditions that you should be aware of before conceiving.
Both partners should consider changing their lifestyles in healthy ways, such as eliminating the use of tobacco, alcohol, and recreational drugs, all of which can negatively impact fertility and pregnancy outcomes. You should also maintain a healthy diet throughout pregnancy. Following a healthier lifestyle not only increases your chances of conceiving but also ensures a healthier pregnancy and a strong foundation for your future family.
3. Emotionally Preparing for Parenthood
Becoming a parent is an emotional journey filled with love, excitement, and challenges alike. Couples must be emotionally prepared for the changes that come with having a child. This includes understanding the responsibilities of being a parent and discussing your expectations, parenting style, and how you will share childcare responsibilities. Communicate openly with your partner about your fears, hopes, and dreams for your future family.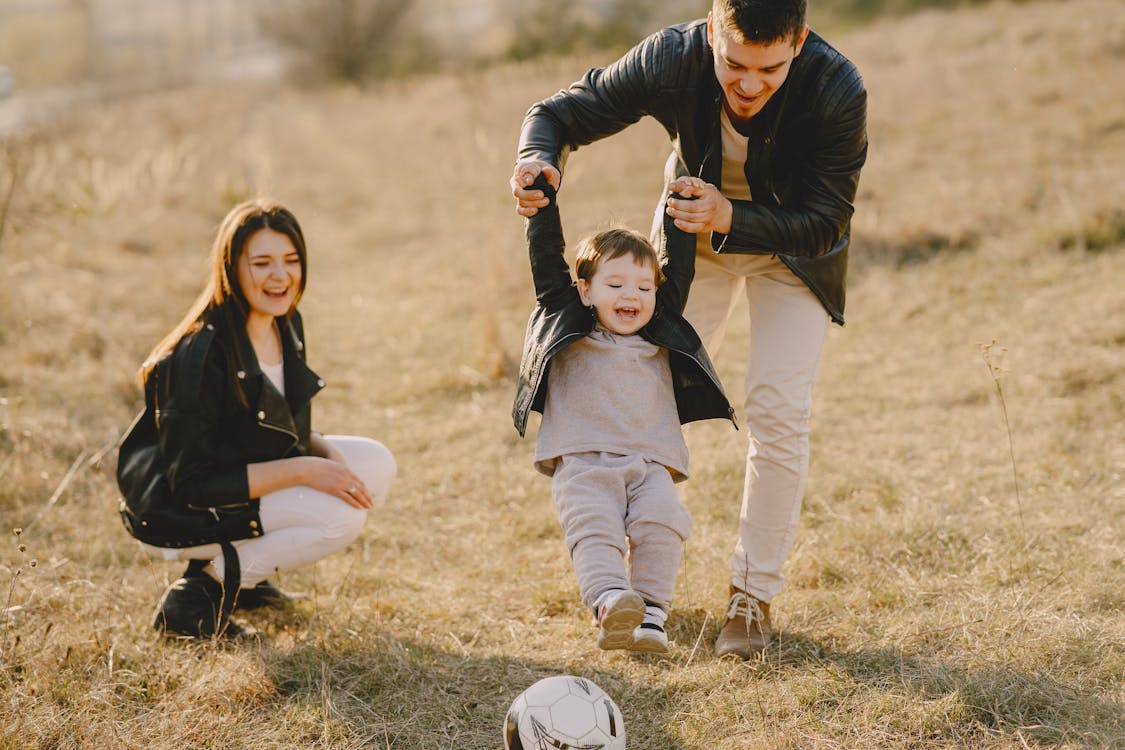 Parents-to-be can also benefit from talking to other parents, attending parenting classes, or reading books on parenting to gain valuable insights and advice. Take the time to strengthen your relationship with your partner, as a stable and loving partnership will provide a nurturing environment for your child to grow up in. Understanding and acknowledging the emotional challenges that come with starting a family can help you remain resilient and better equipped to navigate any obstacles that may arise.
As you can see, thoughtful planning and preparation can significantly ease the process of starting a family. By focusing on your financial stability, maintaining good health, emotionally preparing for parenthood, and building a support system, you are setting the foundation for a successful and fulfilling family life. If you follow the advice in this article, then you will be well on your way to starting your family and being prepared for that experience.