Once upon a time, homes were just spaces with walls, a roof, and basic amenities. But as the years passed, technology started knocking on our doors, and soon enough, our homes began to evolve. Imagine a home that adjusts the lights just right, sets the temperature to your comfort, and even plays your favorite tunes when you step in – that's the magic of smart homes. Alongside these advancements, the way we store our belongings also transformed.
No longer were storage spaces just a bunch of dusty attics or basements. They became extensions of our smart homes. Just as our homes learned to sense our presence and cater to our needs, our storage solutions became more efficient and user-friendly. It's fascinating how the old tales of homes being mere shelter are now whimsical memories, as we step into a future where homes think and spaces adapt. It's not just an evolution; it's a beautiful dance between technology and comfort.
1. Integrating Storage Solutions with Modern Living
On a sunlit morning, as you sit sipping your coffee, you ponder about the past, remembering those storage spaces cramped with old memorabilia and seasonal decorations. Times have changed, and now, many folks opt for more streamlined solutions, like the efficient StorAmerica Self Security Storage in Riverside CA. In the heart of California, amidst the whispers of palm trees and the buzz of daily life, this haven of storage is redefining how we perceive space. 
No longer is storage just a place to dump old stuff. In today's smart homes, every item has its own space, and storage facilities act as an extension of this principle. It's a waltz between the past and present, where memories are safely tucked away, yet within arm's reach. As our homes become smarter, our storage choices echo this sentiment, ensuring our cherished items are both secure and easily accessible. A fresh chapter in the story of modern living.
2. Harnessing the Power of Technology for Storage
It was a rainy day, the kind that makes you want to cozy up with a blanket and watch the droplets race down the window pane. While the world outside was drenched, inside, with a warm cup of tea in hand, I contemplated the wonders of technology. Our homes, now adorned with devices that listen and respond, have changed the very fabric of daily life.
These advancements don't stop at the doorstep of our smart homes; they've reached the realm of self-storage, making it more efficient and user-friendly. As per the U.S. Energy Information Administration, technological innovations in energy have influenced various sectors, including storage solutions.
Here's how technology elevates our storage experience:
Digital Access: Unlock storage units with a swipe or a voice command.
Climate Control: Ensure your belongings remain in mint condition.
Real-time Monitoring: Keep an eye on your items from the comfort of your couch.
Space Optimization: Use apps to determine the best way to stack and store.
Automated Payments: Set it, forget it, and never miss a due date.
As the rain subsided, leaving behind a shimmering world, I realized technology's subtle artistry. Melding seamlessly into our lives, it redefines spaces, making the old new again. Such is the dance of progress.
3. The Art of Blending Tradition and Innovation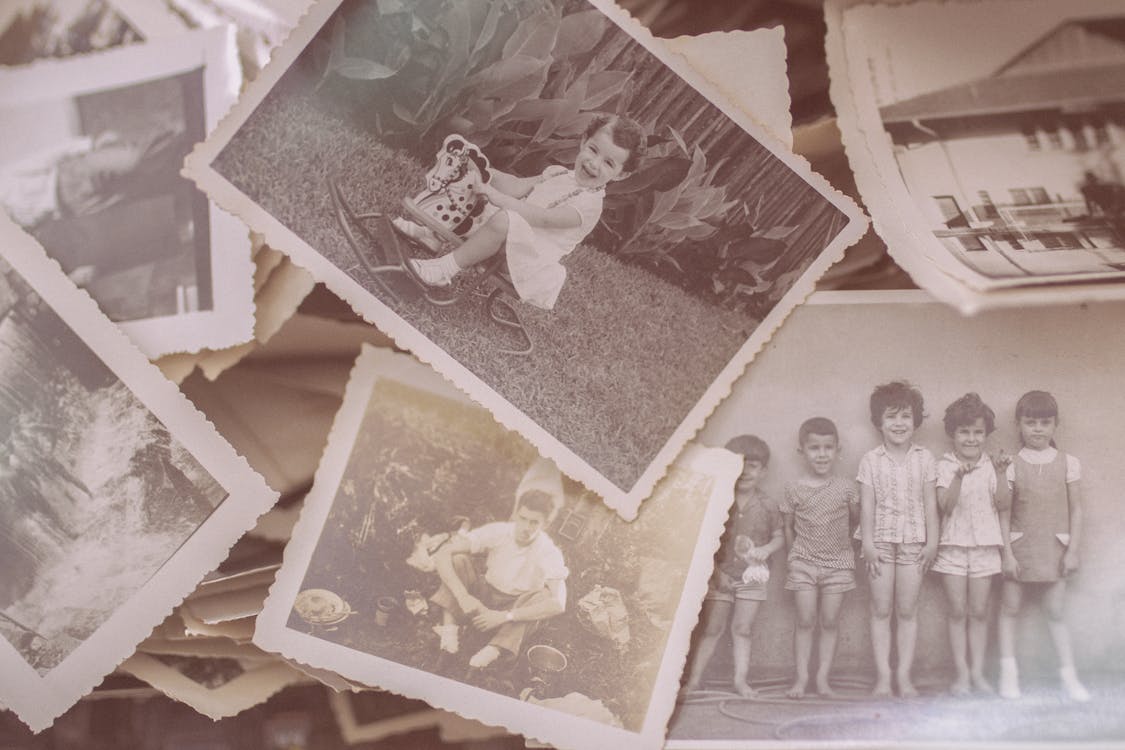 The other day, while going through some old photos, I stumbled upon an image of my grandparents' home. A beautiful, vintage structure with wooden beams and antique fixtures. It got me thinking about how times have changed. Our homes now bristle with gadgets, gizmos, and everything "smart." Yet, there's an art to blending the age-old traditions with modern innovations.
Imagine a home that holds memories spanning decades. And within this home, there's a closet brimming with trinkets of the past. But next to this closet stands a sleek, modern self-storage unit, empowered by smart technology. It's not just a space to store things; it's a testament to how the past can beautifully co-exist with the present. The unit keeps your cherished items safe, and yet you can access them with just a voice command or a gentle tap on your smartphone.
It's a waltz between the old and the new. A gentle reminder that while technology propels us forward, our roots, memories, and traditions keep us grounded.
4. When Memory Lane Meets the Digital Age
Growing up, I recall how Sunday afternoons were reserved for sorting through family albums, reliving moments, laughing at old hairstyles, and shedding a tear or two at some forgotten memories. As I sip my evening tea today, I realize that while the medium has changed, the essence remains intact. Our memories, now digital, still need a place. But, how can we ensure they are preserved with the same warmth?
Digital photo frames: Displaying a rolling montage of cherished moments.
Cloud storage: Keeping every precious byte safe from device malfunctions.
Innovative storage solutions: Think of it as a modern-day attic or basement, housing our countless bytes of joy.
Around me, the walls might not echo with the sounds of flipping photo pages anymore, but the quiet hum of a hard drive preserving a gigabyte of giggles is just as melodious. Memories have found new homes, but the nostalgia? It's as potent as ever.
5. The Symphony of Modern Protection
On a chilly winter evening, I often find myself wrapped up in a blanket, gazing at the flickering flames of the fireplace, reminiscing about tales from yesteryears. My grandfather would often share stories of neighborhood watch groups and the simple security measures they employed, like a trusty old lock and key. Fast forward to today, the echoes of his stories still resonate, but the methods have seen a significant transformation.
Now, with a touch on my smartphone, I can have a panoramic view of my entire house, ensuring that every nook and cranny is safe. This security evolution isn't just about using advanced gadgets; it's about the peace of mind that envelops us like that warm blanket, knowing that even in this rapidly changing world, our homes remain our sanctuaries.
4. A New Era Beckons
As we stand on the threshold of tomorrow, the fusion of smart homes and self-storage emerges, painting a picture of seamless living. With technology by our side, our homes not only become a place of comfort but also a bastion of security and efficiency.
It's a dance of modernity and tradition, where the best of both worlds come together, ensuring that our future is not just smart but also heartwarming.