A threat lurking in the shadows of the modern industrial world often lurks when least expected: industrial fires. In addition to posing immediate risks to human lives, these devastating events also wreak havoc on businesses, leading to substantial financial losses and potential reputational damage.
We're going to examine industrial fires in this blog post, shedding light on the risks posed, and outlining required preventive measures that can save lives.
The Fiery Reality: Understanding the Risks
Industrial fires, though often overlooked, are a grim reality in the industrial landscape. It is possible for these fires to occur as a result of electrical faults, chemical reactions, overheating machinery, or even human error. What makes them particularly dangerous is their rapid escalation, which can turn even a minor incident into a full-blown catastrophe within minutes.
Risk Assessment: Identifying Vulnerabilities
One of the first steps towards fire prevention is conducting a thorough risk assessment. This involves identifying potential vulnerabilities within your industrial facility. Here are some key aspects to consider:
Electrical Systems: Faulty wiring, overloaded circuits, or outdated electrical equipment can all be ignition sources. Regular maintenance and inspection are vital.
Chemical Storage: If your business deals with hazardous chemicals, improper storage and handling can be a ticking time bomb. Ensure strict adherence to safety protocols and guidelines.
Machinery Maintenance: Neglected machinery can overheat and spark fires. Implement a regular maintenance schedule and keep an eye out for any signs of wear and tear.
Human Factor: Human error is a significant contributor to industrial fires. Proper training and a culture of safety can mitigate this risk.
Emergency Preparedness: Having a well-defined emergency response plan is crucial. Regular drills and training for employees can make the difference between a controlled fire and a disaster.
Preventive Measures: Fireproofing Your Business
Here are some preventive measures that can help protect your business from industrial fires now that we've covered the risks:
Invest in Fire Suppression Systems: Provide your facility with state-of-the-art fire suppression systems, such as sprinklers and fire extinguishers.
Comprehensive Training: Fire safety protocols, evacuation procedures, and firefighting equipment use should be taught to your employees.
Regular Inspections: Conduct routine inspections of your facility, paying close attention to electrical systems, machinery, and chemical storage areas.
Controlled Storage: Store chemicals and flammable materials in designated areas with proper ventilation and containment systems.
Emergency Exits and Signage: Ensure clear, well-marked emergency exits and evacuation routes, and regularly check that they're unobstructed.
Fire-Resistant Materials: Consider using fire-resistant building materials and compartmentalization to slow down the spread of flames.
Fire Drills: Conduct regular fire drills to test your employees' response and improve the effectiveness of your emergency plan.
Advanced Warning Systems: Invest in fire detection systems that can alert you to potential hazards before they escalate.
The Cost of Complacency
While implementing these preventive measures may require an initial investment, the cost of complacency far outweighs the expense of fire prevention. Industrial fires can lead to extensive property damage, lost production time, legal liabilities, and most tragically, loss of life. 
Think about the impact on employees and their families if a preventable fire was to occur. The emotional toll alone is immeasurable. That is, not to mention the financial repercussions that could cripple your business. Okay, insurance may cover some of the costs, but the human toll and loss of potentially key workers is unthinkable.
A Culture of Safety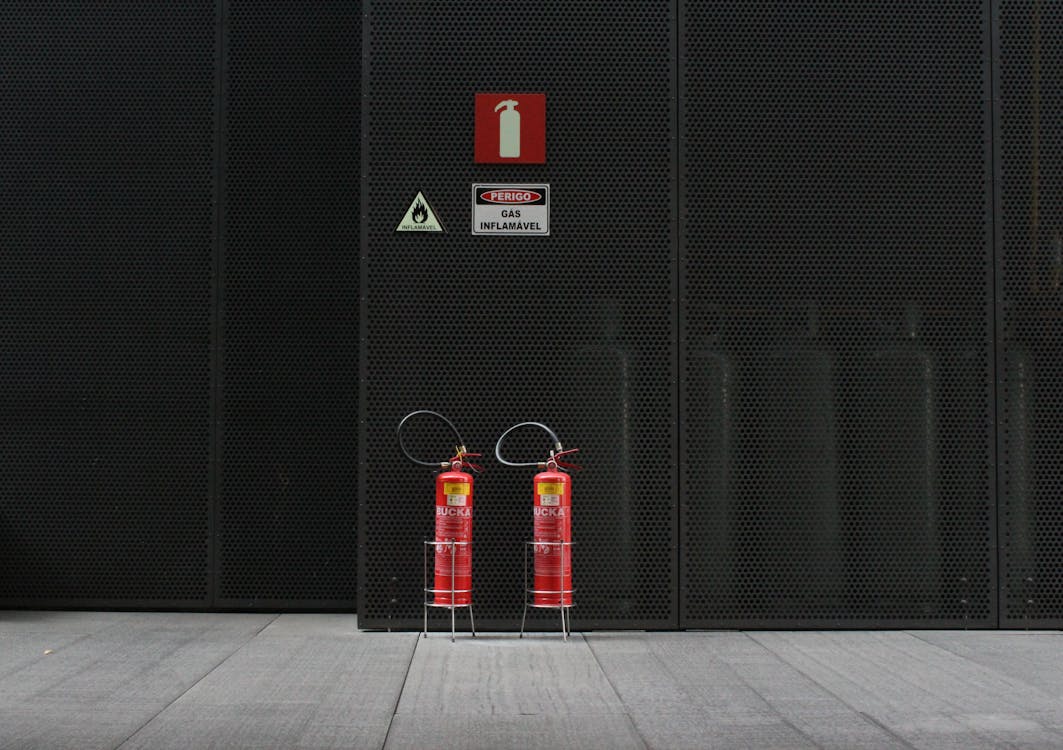 Beyond the physical measures, fostering a culture of safety within your organization is paramount. Employees who are actively engaged in safety protocols are more likely to spot potential hazards and respond appropriately. Encourage open communication about safety concerns and ideas for improvement.
Learning from Tragedies: Case Studies
To emphasize the importance of fire prevention, let's look at a couple of real-world case studies:
1. The Buncefield Oil Depot Explosion (2005)
One of the largest industrial fires in recent history, the Buncefield incident in the UK resulted from a series of failures in safety systems, including a faulty fuel gauge and lack of proper containment. The explosion and subsequent fires caused significant environmental damage and massive financial losses. It serves as a stark reminder of the catastrophic consequences of neglecting safety measures.
2. The West Fertilizer Company Explosion (2013)
An explosion at a fertilizer plant in Texas led to the death of 15 people, the injury of hundreds, and the destruction of numerous buildings in this tragic event. According to the investigators, proper storage and safety measures were lacking, highlighting the importance of following regulations strictly.
Conclusion: A Fiery Responsibility
In the world of industry, understanding the risks associated with industrial fires is just the beginning. Taking proactive steps to prevent these disasters is a shared responsibility – one that extends from business owners and managers to every employee.
By investing in preventive measures, developing a culture of safety, and learning from past tragedies, you can minimize the risks of industrial fires. Remember, in the battle against industrial fires, knowledge and preparation are your most potent weapons.