Which factors are essential for an organization's long-term success? You can name several factors, but they can't overshadow the importance of communication in a company. Effective communication makes an organization successful by ensuring employees' productivity. From leaders to workers – everyone's supposed to collaborate effectively to ensure the proper functioning of all departments.
So, which form of communication must companies implement within their circles? Strategic communication happens to be the foundation of modern-day organizations' success. From business procedures to political warfare – strategic communication finds several applications. Let's discuss its benefits in business organizations.
What Do We Mean By Strategic Communication?
Strategic communication promises the long-term success of your company. It enables an organization to focus on its values and abide by its ethical standards. Moreover, it allows employers to live their mission while permitting employees to align their actions and attitudes to its commercial objectives.
Unlike traditional communication channels where merely information is exchanged, strategic dialogues also involve exchanging ideas indulging that organization's long-term strategic objectives. So, how do we define the term "strategic communication"? When an organization purposefully utilizes communication methods to fulfill its mission, it becomes strategic; involving these simple elements:
The company's mission statement serves as a scripture for the entire organization.

You identify core themes that maintain the consistency of the messages that are communicated.

These messages exchanged within the organization must be short, simple, elaborate, and tied to the company's core values.
Many universities offer courses in this subject that cover several aspects of dialogue within a company. Students can now pursue strategic communication masters to study its theoretical background and the subject's practical applications. Such educational programs have subfields, including communication ethics, communication leadership, and persuasive rhetoric (the speaker's appeal). Now, what jobs are you eligible for with this degree? The communication industry has evolved exponentially in the past and shall continue evolving. 
What's the Importance of Strategic Communication?
Why do organizations in 2021 need to implement strategic communication? This term doesn't involve a single subject. Instead, it encompasses several branches such as PR, internal/corporate communication, and brand awareness. Companies can deliver it through traditional communication channels, e.g., white papers, interviews, television/newspaper ads, social media, and other sources.
It ensures consistency in the company's message. But – most importantly – strategic communication ascertains that you deliver the best message via the perfect channels to achieve your goals efficiently. As a result, a company may derive several advantages from strategic communication. We can mention some of them here now:
1. Employee Engagement
Studies have confirmed that merely one-third of your employees are "actively" engaged at work. An overwhelming majority (97%) of workers also consider effective communication to impact their daily tasks. Therefore, a proper dialogue between employers and employees can make workers feel more relaxed and engaged at work. It boosts their self-confidence and helps them contribute significantly to the progress of the organization. That's how strategic communication influences your employees.
2. Boosting Their Productivity
Effective communication also makes workers more productive. Two decades ago, surveys revealed that workers were spending 30% of their time – roughly 2.5 hours daily – searching for information. Glad we've begun storing data digitally after that! Technology doesn't just let us store our data more effectively, but it also helps us assess it quickly. With the information overload is diminished, we are left with immense opportunities for boosting our output – hence productive employees.
3. Eliminating Workplace Silos
A "silo" means employees' reluctance to share information with people from different departments. This behavior doesn't just harm the organization's productivity but damages the corporate culture in the company as well. Leaders must take action to ensure these silos aren't nurtured.
You shouldn't allow a silo mentality to develop within the organization as it violates your company's ethical standards. Strategic communication eliminates these silos and doesn't permit any important information to get lost in inter-departmental rivalries anymore.
4. Effective Remote Working
Strategic communication ensures that all workers – located near or distant – can convey a similar message to the audience. This strategy also helps office-based employees have an effective dialogue with their home-based colleagues. 
In addition, telecommuting and applications are introduced to let you work from home. Leaders must manage time zones, traverse language barriers, and eliminate information silos. Strategic communication enables you to achieve these goals.
5. Makes Workers Stay
Now, you can understand how satisfied employees won't leave the company. Hence, you can reduce employee turnover rates by communicating with them strategically. Moreover, you can also attract fresh talent – especially among millennials – by improving intra-organizational dialogues. Remember that strategic communication believes in passing relevant information when required, so irrelevant passing information only leads to frustration and disengagement among workers.
6. Successful Promotions
Marketers used to judge the success of their marketing endeavors by measuring shares, comments, and different impressions on their posts. But now, these impressions mean nothing if they don't add to your brand awareness. So, strategic communication ensures that your target audiences interact with your content effectively. Targeting them allows marketers to generate more brand awareness and turn leads into customers, thereby selling/promoting products.
7. An Excellent Culture
In the end, companies where leaders communicate strategically to employees lead to creating the perfect corporate culture. Therefore, we can conclude that strategic communication becomes crucial for improving your intra-organizational environment eventually. It advocates honesty while promoting transparency. This sort of communication establishes a workplace where workers are motivated to be creative. And, in this culture, future business leaders emerge from shadows.
Conclusion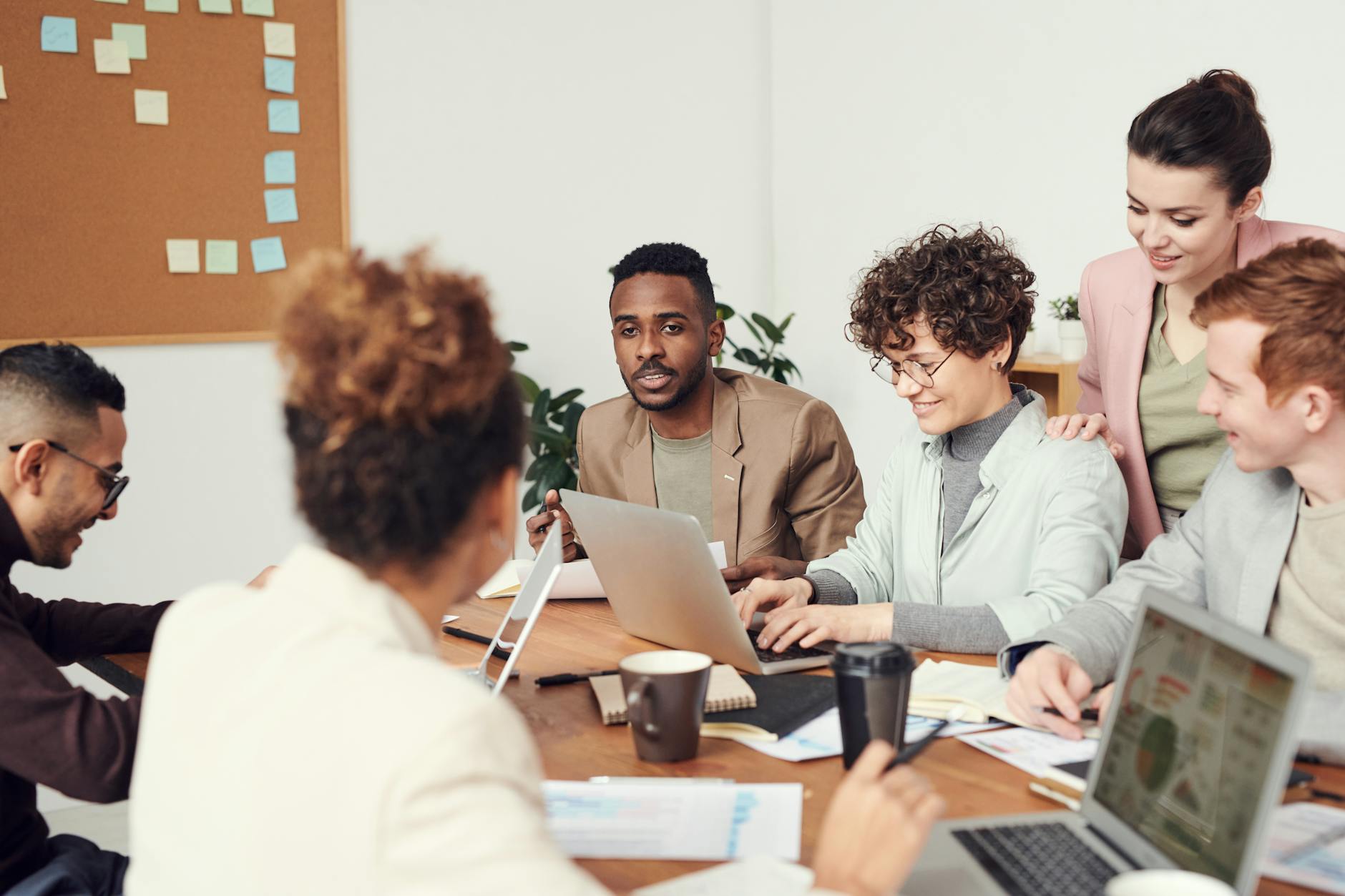 Do you consider communication to be essential for business? A survey reveals that some 89% of people consider effective communication the cornerstone of business success. Even though 80% of them admit, their organizations don't converse properly. Strategic communication enables organizations – therefore – to improve communication between colleagues. This sort of communication is aligned with the company's overall strategy. It enhances the company's strategic positioning considerably as well.
Therefore, why should companies use strategic communication? We've already explained that your messages remain consistent by communicating strategically. It enhances employee engagement and makes your workers more productive. Research has approved that engaged workers are more productive and often outperform their competitors. This productivity turns into profitability. Thus, marketers shouldn't try to underestimate the status of strategic communication as an essential factor in a company's success.