We all wish the people in our lives to lead perfectly healthy lives. Unfortunately, this isn't possible as we always have people suffering from different medical conditions.
Thankfully, whether your loved ones are suffering from sleeping problems, trying to stay in shape, or going through any other issue, there are plenty of gifts you can give them that will help bring the much-needed balance to the hectic holiday season and help them put themselves and their health first.
So, do you have a loved one working hard to stay on top of a chronic health condition, seeking wellness, or simply looking to have fun? Here are excellent gifts you can give them this season:
1. Essentials to help deal with diabetes
You can gift your loved ones with plenty of essentials to help them through diabetes. For one, insulin costs are high, and your loved one will get significant relief if you can ease the burden by gifting them a gift card from a major and reputable pharmacy where they get their insulin.
A big box of Glucose Gel used to raise low blood sugar also makes an excellent gift for a loved one with Type 1 diabetes. Remember to buy the Gel from a reputable company. If your loved one has a preferred bland, ask them about it, so you buy it.
People with diabetes have needles, gels, test strips, meters, pills, and many other supplies. If your loved has plenty of supplies lying all over, you can buy them a case, purse, or even a garment that helps them to hold the supplies and keep them in one place.
If you have heard your loved one saying they would love to have someone help them go through the diabetes journey, you can find a coach who will give them support and guidance. The coach should be someone also living with diabetes and can help your loved one reach their diabetes management goals.
2. Sleep support accessories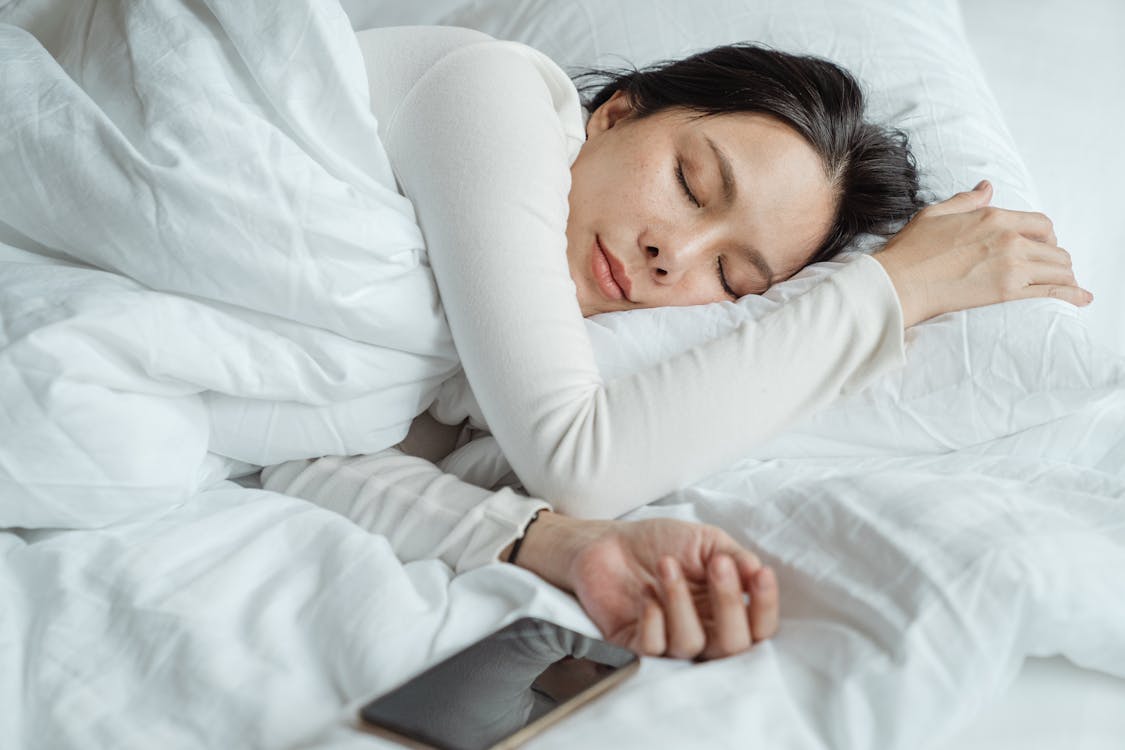 According to the author of "The Sleep Solution," Dr. Christopher Winter, a sleep specialist and neurologist, sleep products encourage good bedtime and sleep hygiene, but they aren't a replacement for sleep itself. So, don't buy the gift and expect your loved one to automatically get to sleep. 
If you have a loved one who is struggling to sleep, there are several products that you can buy to help them attain some calm and relaxation and have a good night's sleep. Some of these products include:
Weighted blanket: A weighted blanket provides deep touch pressure to the body and slows down the nervous system, making someone feel more grounded and secure. When the body is calm, you can easily relax the mind, which helps you fall asleep fast.
Not everyone likes to sleep with a heavy blanket, so to ensure that you don't spend money on a gift that is never used, ask your loved one whether they love a weighted blanket.
Sound machine: A study published in Sleep Medicine in 2021 showed that people who used a white noise machine awakened less frequently, fell asleep faster, and reported better sleep quality.
For a loved one that complains about heavy traffic keeping them awake at night, noisy neighbors, or other errant noises, a noise machine is an excellent sleep-promoting gift you can get them.
Sunrise alarm clock: This clock emits artificial light that helps a person wake up. People using a sunrise alarm clock have been shown to have increased alertness and improved cognitive and physical performance.
Besides these gifts, other excellent sleep-aiding gifts you can go for include: a sleep tracker, meditation app, silk sheets, and many others.
3. DNA test
Experts term this the ultimate personal gift as the test enables the loved one to know their genetic makeup, which is unique and specific to them.
When you gift your friend or relative a DNA test, you give them the gift of knowledge as through the test, you help them discover the various genetic variants they carry, which allows them to better control their lives.
Through DNA testing, your loved ones will better understand themselves regarding sports, diet, beauty, and other aspects of their life. Through the knowledge they gain, they can find a unique path that helps them be healthy and prosperous.
While many companies offer DNA tests as gifts, one of the best you can go for is JGift from JScreen.
You can buy The ReproGEN JGift ($149), CancerGEN JGift ($199), or ReproGEN + CancerGEN Combo JGift ($299). It all depends on the needs of your loved one.
The ReproGen gift helps your loved one test for sickle cell anemia, Tay-Sachs, cystic fibrosis, and hundreds of other diseases, while the CancerGen gift helps test cancer-susceptible genes. You can test for various cancers such as ovarian, breast, colorectal, prostate, and many others.
The combo gift tests for both diseases and cancers.
After receiving the JGift, your loved one only needs to request testing by entering the JGift coupon code on the JScreen website, and JScreen mails the testing kit to them.
Doing a DNA test is simple—the recipient takes a sample of their saliva and sends it to JScreen. JScreen technicians test the saliva, then the results are provided by the JScreen licensed genetic counselors.
The counselors take your loved one through the results and explain to them their meaning.
From the results, your loved ones can tell whether they have the genes that predispose them to various conditions, which come in handy in helping them take measures to prevent the conditions from coming about in the future.
For example, if they have a gene that predisposes them to ovarian cancer, they can regularly take tests for cancer so that they can identify cancer at the early stages and control it.
4. Gym membership
If your loved one is suffering from obesity, high blood pressure, or diabetes or loves working out, you can get them a gym membership gift.
When getting the membership, ensure that the gym is close to their home. It also should have a dedicated trainer who will encourage and guide them in training.
To make the gift impactful, get a gym membership of at least a year.