Nyquil is a common medicine that many people take to relieve themselves from the symptoms of the common cold, influenza, as well as various allergies. However, a thing that many wish to find out is how long does Nyquil last. This becomes an even more important question if you take into consideration the infamous Nyquil hangover that often comes with the use of this medicine.
In this article we are going to take a closer look at what is Nyquil and how long does its effects actually last.
1. What is Nyquil?
Nyquil is a popular over-the-counter medicine, used in cases of sore throat, common cold, influenza, and allergies. It is often referred to as "Vicks Nyquil". Nyquil is manufactured by Procter & Gamble and was first introduced to the public in 1996.
Nyquil owes its effects on many ingredients that include alcohol and a number of sedating antihistamines. Namely, some of the main ingredients of this medication are:
Acetaminophen

Dextromethorphan HBr

Doxylamine succinate

Citric acid

Polyethylene glycol

Propylene glycol

Sodium citrate
Nyquil is usually administered before bedtime, as the majority of its ingredients bring drowsiness. However, there is also a daytime Nyquil counterpart that results in significantly less drowsiness.
2. When You Should Use Nyquil?
Nyquil is used to relieve the symptoms of the common cold, flu, allergies, or breathing illnesses, like bronchitis. To be more precise, you can take a dosage of this medication in order to treat the following:
Sore throat,

Fever,

Body aches,

Watery eyes,

Runny nose,

Sneezing,

Coughing 
Nyquil is very effective against coughing. Dextromethorphan HBr is an ingredient that suppresses cough, making it easier to fall asleep. However, Nyquil will have no effect if the cough comes from ongoing conditions, such as smoking and asthma. Moreover, if you notice a great amount of mucus you should first ask the advice of your doctor.
3. Side Effects of Nyquil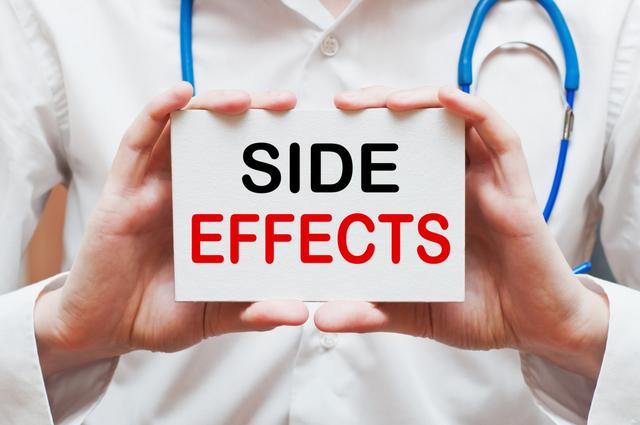 The common side effects of Nyquil that are usually referred to as "The Nyquil Hangover" are the following:
Drowsiness,

Dizziness,

Blurred vision,

Upset stomach and nausea,

Nervousness,

Constipation,

Dry throat and nose.
These are all mild side effects that will go away after a few days. However, if they persist you can consult with your doctor.
Nevertheless, this medication may show some rarer side effects. If you notice any of the following, seek the advice of your doctor right away:
Hallucinations or confusion,

Shaking,

Trouble urinating,

Irregular heartbeat,

Seizure,

Or severe allergic reactions that include: rash, swelling, severe dizziness, itching, and breathing problems.
4. Precautions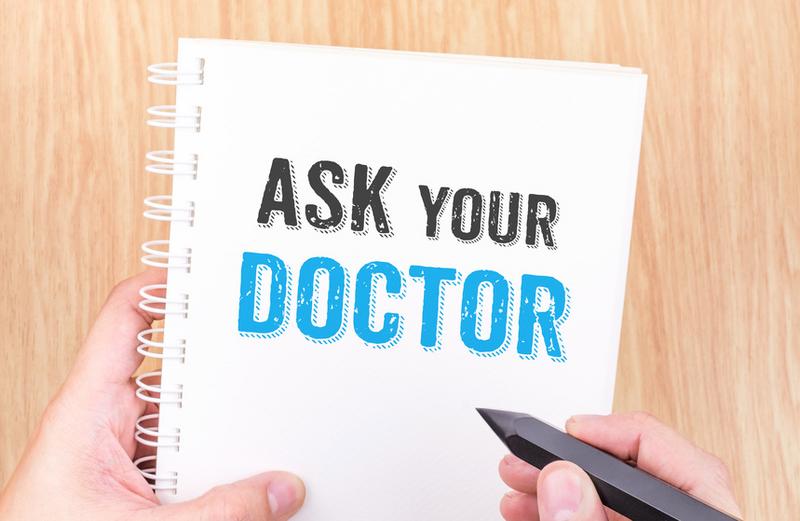 Image source: yourgpsdoc.com
Don't take Nyquil if you are allergic to any of its ingredients. Consult your doctor or your pharmacist for an alternative that is suitable for you.
Moreover, avoid this medication in case you suffer from one of the following diseases or conditions:
Asthma,

Glaucoma,

Heart problems,

High blood pressure,

Kidney problems,

Liver problems,

Hyperthyroidism
After taking Nyquil to avoid driving or using any machinery. The medicine might cause drowsiness and blurry vision, as it might be dangerous.
5. How Long Does it Take for Nyquil to Kick In?
When you are taking liquid Nyquil, you will immediately feel a warm sensation in your throat. The positive effects of this medication are beginning to show after the first 10 minutes. The first that you notice is that your aches are beginning to fade away. Soon, you will feel that your eyelids are beginning to close on their own. If you have taken Nyquil during the daytime though, it would be for the best that you resist sleeping, as it will disrupt your sleep.
Nyquil contains alcohol and many doctors have pointed out that this substance, even though it can help you sleep, it doesn't lead to a healthy one. Instead, it disrupts the sleeping cycle, making feel even more tired the following day. For this reason, Nyquil isn't recommended to be used as a means to easily fall asleep.
6. How Long Does Nyquil Last?
The drowsiness effect that comes with the use of Nyquil usually lasts 4-6 hours, and in some cases, it can last up to 8 hours. After the last dose of the medication, you will continue to feel its effects for up to 8 hours. After this point, the main drowsiness will fade away and after 10 hours you will be able to drive or operate a piece of machinery. However, the individual ingredients of Nyquil might remain in your body for up to 3 days after the final dosage.
To find out more, we will take a closer look at the half-lives of the substances that this medication contains:
Doxylamine succinate: The half-life of this substance for a healthy adult is approximately 10 hours. This practically means that after the final dosage of Nyquil, your system will need 2.29 days to eliminate it.
Acetaminophen: This substance has a half-life that ranges between 1 and 4 hours. This means that post-ingestion it will approximately remain in a healthy adult's system for a time the ranges between 11 and 16.5 hours. It is notable that this substance is contained in all of Nyquil products, except for "Nyquil Cough".
Dextromethorphan: This substance's half-life is between 3 to 6 hours. In reality, Dextromethorphan will be eliminated from the system of a healthy adult after about 11 to 33 hours. This substance is contained in all of Nyquil products, except for "Nyquil Sinus".
Phenylephrine: This substance has a half-life of only 2.1 to 3.4 hours. However, it gets eliminated from the system of a healthy adult 6 to 18.7 hours later. This ingredient is used to Nyquil products that aim to decongest the nasal passages.
7. Which Factor Influence its Duration?
However, every individual may notice a different duration of Nyquil's side effects. This happens because the effect of the ingredients is influenced by various factors. Namely, these factors are the individual factors, the dosage, the frequency of Nyquil's administration, and the co-administration with other drugs.
The individual factors include:
Age and Sex: People over the age of 65 years can be affected by Nyquil more. This is partly because they usually face other health issues that make the effects of Nyquil longer.
Body mass and fat: Doxylamine succinate is a lipophilic substance. This means that people with a higher percentage of body fat will have it for a longer period of time in their systems.
Various health Issues: this includes issues in the hepatic function, the renal function, and the urinary flow rate.
Conclusion
Nyquil is a medicine that is widely used to treat the symptoms of the cold, flu, and allergies. However, it comes with a set of side effects that can make everyday life slightly more difficult. In this article, we have discovered how long does Nyquil last in our systems. After the final dosage of Nyquil, every individual will be in a position to continue with his everyday life after approximately 10 hours.