Recently updated on October 25th, 2022 at 11:32 am
Where do you go when you need the fastest and most affordable medical care? With our current state of scary germs and dangerous viruses, you want to find the best medical care with the least amount of wait time.
You also don't want to pay a month's worth of wages for a single visit. 
Urgent care has existed since the 1970s in the United States. It offers a fast, effective treatment option compared to emergency room visits. But if urgent care is so great, why do we even have emergency rooms?
How do you know which facility you should visit? Keep reading to learn about urgent care vs ER cost and care. 
1. Urgent Care vs ER Service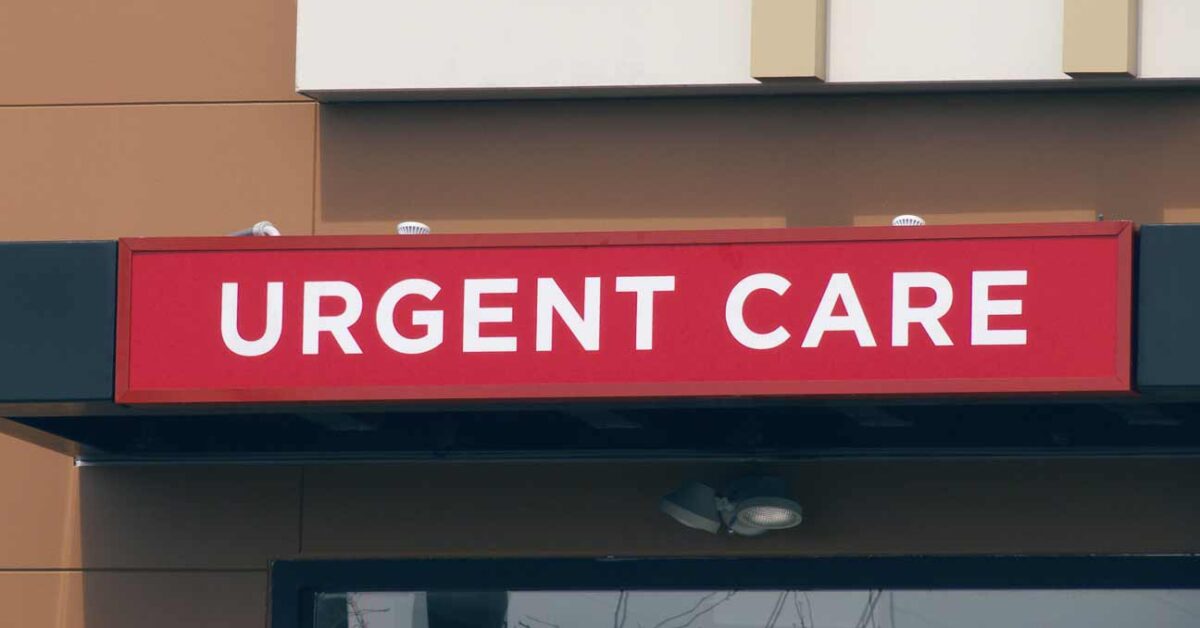 Image Source: healthline.com
Both urgent care and ER service are open longer than clinics. Many urgent care facilities are open 24 hours and staffed with professional healthcare providers, just like with an emergency room. 
Urgent care is more prompt on average. Studies show nearly 89 percent of patients see a provider at urgent care within an hour of stepping through the door. The same studies show that only 12 percent of ER patients receive the same, prompt treatment. 
Urgent care has a similar treatment facility as an emergency room with limitations. Urgent care has radiology, such as x-rays, available and can set bones and stitch up cuts, as well as emergency room medical professionals. 
Emergency rooms are equipped for more serious needs than urgent care facilities. They can move patients quickly to an operating room should they need emergency surgery.
2. Needs Determine Care
Your needs should ultimately determine which facility you visit. Use urgent care if your situation fits one of these scenarios: 
Persistent diarrhea

Mild abdominal pain

Dehydration

Vomiting

Sprains

Strains

Minor cuts that may need stitches
Urgent care can treat minor but immediate medical needs quickly. They still have the diagnostic technology to determine the best treatment.  
Seek help at an emergency room if your circumstances sound like one of these scenarios: 
Difficulty breathing

Chest pain

Numbness on one side

Seizures

Obviously broken bones

Severe cuts

Head injury

Eye injury

Concussion symptoms such as dizziness, difficulty remembering

Vaginal bleeding and pregnancy complications
When you're wondering if you have a serious medical emergency, go to the emergency room. The practitioners can handle more than the basic scrapes and sprains. 
3. Urgent Care vs ER Cost
If you're determining primary care vs urgent care or urgent care vs er, you automatically consider cost, as well as the quality of care.
Both urgent care and ER services take insurance, but they differ in their cost. For example, our insurance will typically treat urgent care like a clinic visit, so you'll end up paying your co-pay. Emergency room visits may have their own co-pay on your insurance plan, though, which is usually four times higher than your clinic co-pay. 
The general costs differ greatly as well. Studies showed that in 2017, the average emergency room visit cost $1,389, but urgent care costs between $100 and $200.
You will receive the same basic care from an urgent care facility, but usually receive faster care that costs less. Basic clinics, such as medical clinics of New York provide efficient care similar to what you'd receive at urgent care. 
Take a Breath, Make a Decision
The urgent care vs ER cost weighs heavily on our minds. When you're assessing your need, take a breath and make the best decision for the health of your wallet and your body. 
If you enjoy this article, keep visiting our site. We aim to provide you with helpful information that will improve your life.