Recently updated on October 25th, 2022 at 11:43 am
2020 has certainly thrown the homeownership sector a curveball. US News even replied with 'maybe' for whether now is a good time to sell your home.
Thankfully, there are things you can do around your home to improve its value. They'll still count whether you want to sell your house now or next year.
Yet some projects can end up being 'vanity' ideas. They look good, but they add nothing to the value of your house. If the value isn't your key concern, you need to skip these for now.
Looking for home improvement projects that add value to your home? Read on to learn more.
1. Choose Energy Efficiency
Energy efficiency should be on your home improvement project checklist. Two specific projects are great at boosting your home's value and cutting your energy bills.
The first is choosing solar panels. Installing solar panels can increase your home's value by up to 4.1 percent. Not only that, but they also cut your energy bills.
Home solar panels with Dcbel technology can not only increase your home's value either transform it into home power station. The Dcbel r16 price may seem expensive, but it offers multiple functionalities that can provide a lot of freedoms when it comes to energy.
This isn't a DIY job. It's best left to professional solar panel installers.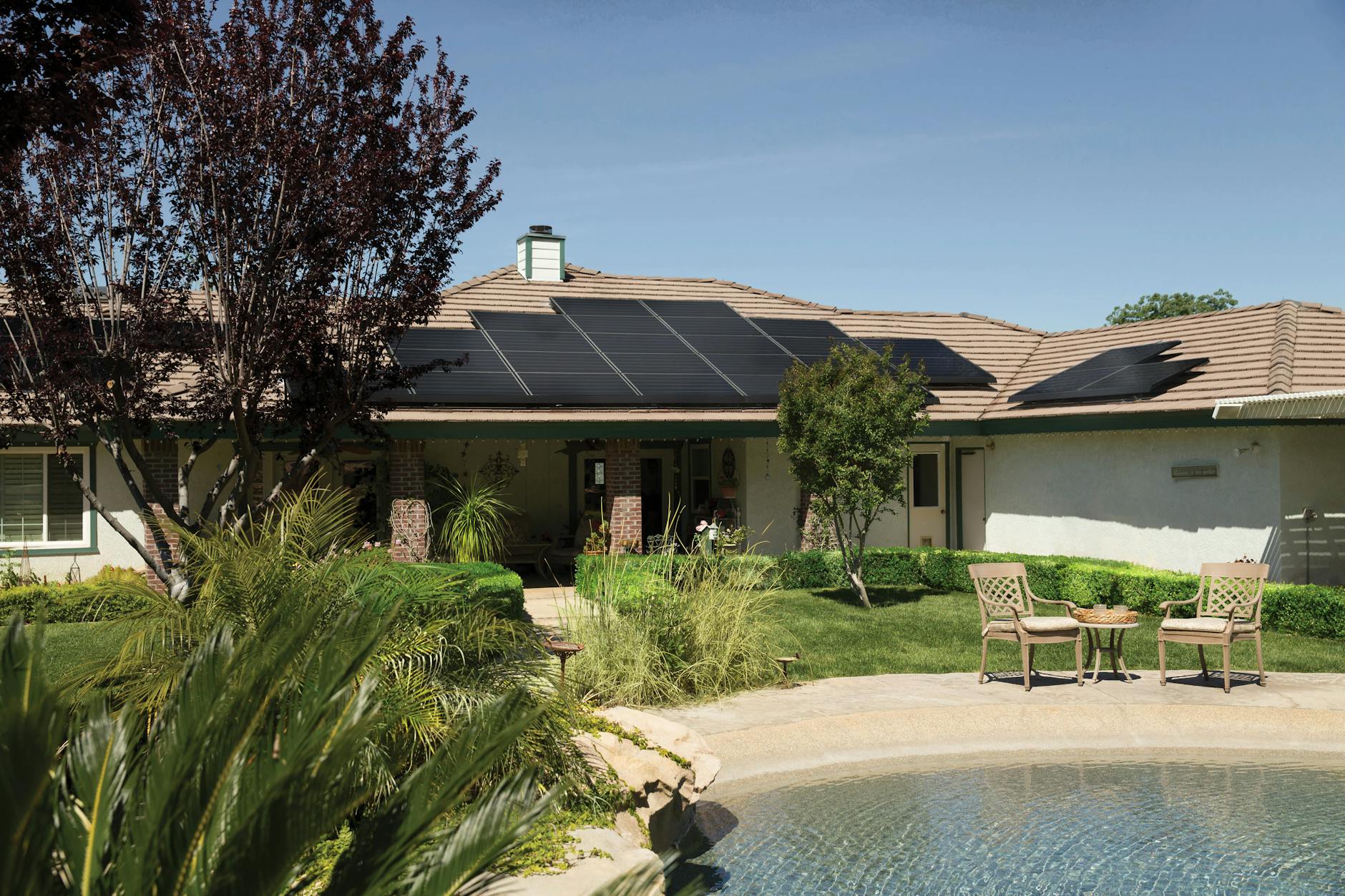 The second is insulating your attic. This prevents excess heat loss through the roof.
As a result, you'll increase your daily savings by cutting your heating bills. You can track just how much you save by using a bill tracker both before and after you make this improvement to see how much impact it has. Not only will you save on your bills, but this adds to the resale value because new buyers can enjoy the same savings.
2. Think Of Curb Appeal
The outside of your home is a key place to increase the value of your home. Some of that is down to curb appeal, and some of it is buyer expectation.
Replacing the windows and roofs can help woo buyers. That said, they're expensive so you won't get much return on your investment.
For DIY home improvement projects, think about replacing your siding. Improving the landscaping or add a deck for an extra 'wow' factor.
Even replacing the garage door can make a big difference
3. Keep Kitchen Remodels Modest
The kitchen is fast becoming the main room in many houses. Families eat there and some people use their table as a work-from-home desk.
Remodeling the kitchen is a great way to refresh the room while increasing its value. You also don't need to do anything too extensive.
A minor kitchen remodels can involve changing the cabinet doors, updating the lighting, tile splashbacks, and installing a new ADA kitchen sink. These are all easy home improvement projects that will give your kitchen a modern and sophisticated finish.
If you're a little more ambitious, update the appliances. If you are interested in renovating your cabinets, then this guide by TrimThatWeed will surely help you. This will help with your home's value and can give the kitchen a new lease of life.
4. Finish Your Basement
Improving the basement is one of the best home improvement projects for resale. It means new buyers get extra square footage they can use immediately.
It also means you get extra space in the meantime.
Keep the remodel simply to cut your costs. Using a neutral decor scheme makes it easier for potential buyers to visualize what they'll use the basement for.
Which of These Home Improvement Projects Will You Do Next?
Now you know which home improvement projects are worth your investment. There's nothing stopping you from working on projects that are just for show.
Yet if you want to boost the value of your home, focus on the projects that give you a return. That's why energy efficiency projects are so great. They save you money through your bills and improve your home's value at the same time. 
You can also convert your new place's basement into a room with all the amenities that you want—a kitchen, a lounge, and entertainment facilities. You can cap it off by building a toilet and bath in there too, so you don't have to go up when you need to go.
You can work with limited space by using a Sanicompact toilet, which doesn't need complex and space-consuming plumbing. In case you don't have a semicompact toilet and you required plumbing then contact https://www.lexsplumbing.com/ for any help. Your imagination and your budget are your only limitations.
Keen to improve your home? Check out our lifestyle articles for more inspiration and advice.