Recently updated on March 1st, 2023 at 11:19 am
Whether you are buying a new home or have owned a property for a long time, getting high-quality homeowners insurance policy can be pretty confusing. The process involves various steps and numerous coverages you might not be aware of.
One such coverage is the home insurance dwelling coverage. Continue reading for more information on what dwelling coverage is and how you can use it to secure your property. Whatsmore, if you are looking for the best home insurance or auto insurance quotes in Canada, visit Surex.
What is dwelling coverage in home insurance for Canadians?
It is part of your homeowner's insurance policy which will pay for any damages to the physical structure of your home due to incidents like fire, tornado, falling trees, or other hazards. Home insurance dwelling coverage will provide the ultimate protection against any significant expenses necessary to build your home's superstructure. The correct amount of coverage you might need depends on the type of home you own, your individual needs, and your Insurance company.
In addition, the coverage amount depends on the cost required to rebuild your home and any attached structures, including the front porch, garden, and garage. The dwelling limit is the maximum amount your insurance company will pay for repairs, calculated according to the current construction, labor, and other material costs.
Other structures not attached directly to your homes, like a fence or an extra shed, will be covered under the "other structures coverage", which is also a part of your homeowner's insurance policy.
Things covered by your dwelling insurance
For a standard homeowners insurance policy, dwelling insurance will cover your house from all the problems unless they are listed on the exclusion list in the insurance policy. This is often known as the "open peril" policy. The dwelling coverage will protect all the structural elements and any structure attached to the main property. Some common structures include:
Foundation

Windows, frame, and flooring

Plumbing and electrical system

Chimneys

Built-in appliances like a water filtration system, air conditioner, water heater, and furnace

Built-in fixtures like showers, tanks, bathroom sink, tub, cabinetry, etc

In-ground swimming

Attached garage

Front or side porches
Things that dwelling insurance will not cover
Homeowner's insurance includes policies like personal property damage, flood damage, etc. However, if you only have dwelling coverage, it will not cover the following items:
Treehouses

Above-ground swimming pool

Detached garage

Trampolines

Fencing

Tool shed or outhouse
Situations under which your dwelling insurance will not be valid
Some of the common things that will be excluded from your dwelling coverage home insurance are:
Land including the land under your house

Any damage from earth movement like an earthquake, shock waves, sinkholes, volcanic eruption, mudflow, mudslide, etc.

Any kind of water damage, which includes floods, leaks from your pipelines of the swimming pool, damage caused by fire or explosion. Water damage can be handled by professionals from water damage restoration Denver.

Settling or bulging of pavements, foundation, floor, wall, ceiling, roof, etc

Any damage due to negligence or intentional loss

Nuclear hazard

Power failure

Damage caused by a pet that you own or keep on your property

Government actions like confiscation of property or destruction

Damage to the structure due to birds, rodents, and weeds

Smoke from agriculture or industrial operations

Mechanical breakdown of equipment causing property damage
Do you need dwelling coverage?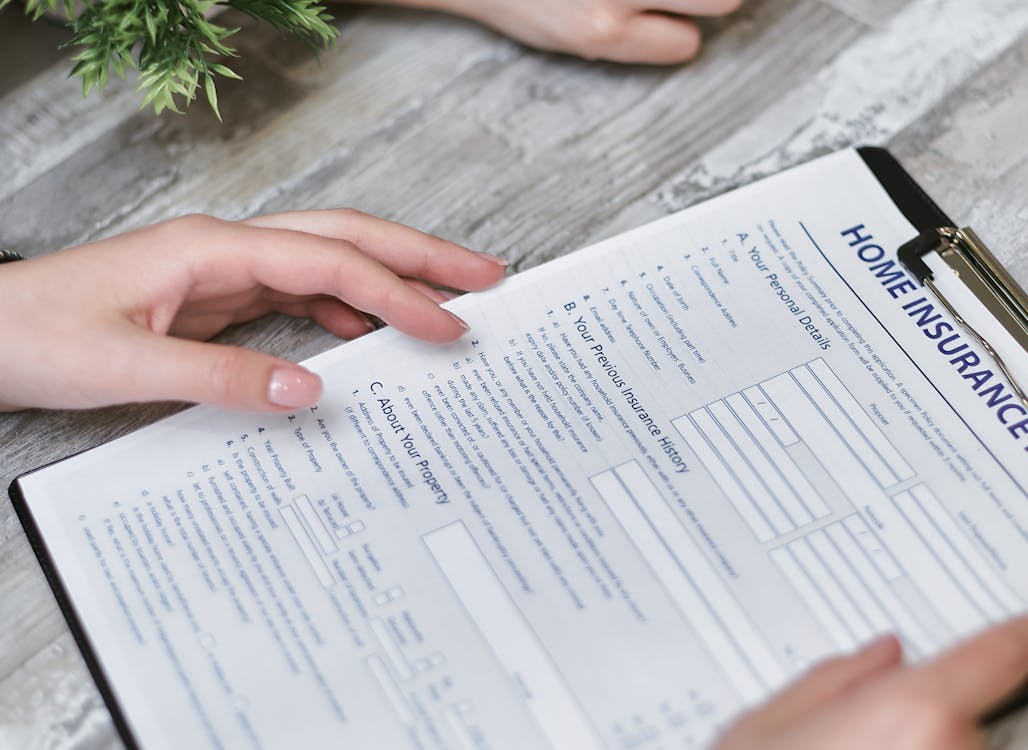 A bank or financial institution will only offer you a mortgage if you have dwelling insurance. Even if you do not have a mortgage, having dwelling insurance is a smart idea as it will help you rebuild your house if there is an accident. However, if you do not have dwelling insurance, you will have to shell out a massive amount of money from your savings to repair your house.
How much dwelling coverage do you need?
You can choose the dwelling coverage policy limits when you buy your homeowner's insurance policy. This is the highest amount your property insurance provider can pay towards repairing your house if your residence is damaged in a fire or tornado.
For example, if the dwelling coverage limit on the homeowner's insurance policy is $200000, then this is the highest amount your property insurance will pay if your house is destroyed.
The dwelling coverage limit should be based on the current cost of rebuilding your house. To get a swift estimate on how much dwelling insurance you need, you may contact your local home construction company to learn about the current rebuilding cost and multiply it with the area of your home.
Factors affecting your dwelling insurance cost
Your insurance company will consider numerous factors to determine the dwelling insurance rate:
Your personal claims history

The total cost of rebuilding your home

The materials that have been used to make your home light are cement, brick, wood, etc

Claim history in your locality suggests the rate of natural hazards and crime rates

The age of your property

The coverage and policy limit that you have

The fire rating of your locality which also includes the distance of a nearby water source and the fire department
Dwelling coverage deductible
The policyholder can choose the amount of dwelling insurance deductible. This is subtracted from your insurance check whenever you make a dwelling claim. For instance, if a fire in your apartment has caused $10000 worth of damage, and you have a $2000 deductible, you will get an $8000 insurance check.
The higher the amount of insurance deductible, the lower your home insurance premium will be. Some provinces will also allow policyholders to use other higher hurricane insurance deductibles whenever there is damage due to a hurricane.
Other dwelling coverage considerations
1. Extended replacement cost coverage
This coverage will pay the extra amount you might require for your home if the cost exceeds your dwelling policy limits. This is a beneficial policy if you have an apartment in a hurricane or a tornado-prone region.
2. Replacement cost coverage
The replacement cost policy will pay for any repair or replacement of a home with similar materials without any depreciation deduction.
Home insurance dwelling coverage in Canada — Endnote
Dwelling insurance is a part of your homeowner's insurance policy, and it is always recommended that you have one. However, if you own a rental property, you do not need dwelling insurance as your landlord insurance policy will cover any physical damage to the building.
However, whenever you need one, it is best to get in touch with professionals who can help you choose the best policy as per your needs.