Recently updated on October 25th, 2022 at 11:01 am
Boggle is a word game that uses dice with letters to create words. It uses a 4×4 grid, and your objective is to find and connect the maximum words you can within three minutes. Boggle gives you a little time to make a strategy, so you might need to hurry up to win the game.
You can play it online and offline. It is a faster game than Scrabble because it ends approximately in 10-12 minutes. These fundamental tips will help you improve at Boggle and win against your friends if you are a newbie or a pro.
1. Smart Work Over Hard Work
Why do hard work if smart work can do the job for you? Several times, we use Google or other search engines to search for words for our Boggle or Scrabble game. It takes a lot of time, effort, and energy. Using an online tool made specifically for scrabble or boggle words can give more accurate and efficient results.
You can use a Word Finder website that will give you new words starting with odd letters like Q, Y, Z, etc. You can also find words according to their character length using these types of websites.
2. Split Long Words into Smaller Ones
Making long words comes in more handy if you break them into smaller words to score more points. Even if you make a 5-letter word, always check if there can be a smaller meaningful word in it.
For instance, you make a word knowing. Now, there are several smaller words in it like
Know,

Wing,

Owing,

Now,

Win.
Write down all these words on your list to score the maximum points from this word. It is a seven-letter word that gives you six words. Several other similar words are there, and you have to keep your eyes and senses open to catch them.
3. Reversals
It might be a tip for newbies, but I have seen pro players forgetting to check the words, which costs them points. You have to keep checking if the word is making any meaningful words spelling backward.
For instance, words like a reed, live, desserts, knits, pupils, raw, slap, snug, lived, god, star, spoons, etc. You can find more words on the internet. Click here to learn more reversal words.
4. Memorize the Most Common Word Beginnings
It is a good idea to learn some commonly used Boggle word beginnings to make longer words out of them. These beginnings can go with several words, and you can use them repeatedly in more word games too.
Here are some examples,
outs,

quin,

scar,

over,

rese,

gall,

comp,

stri.
5. Spend More Time on Basics
The basics of the Boggle game are studying and remembering more two and three-letter words. We often think that smaller words will be easy and not much help, but that is not the case. These words help a lot when you try to match parallel letters.
Use an online tool or Google best two or three-letter words for your next game, and you will notice the difference in two or three games.
6. Practice Compound Words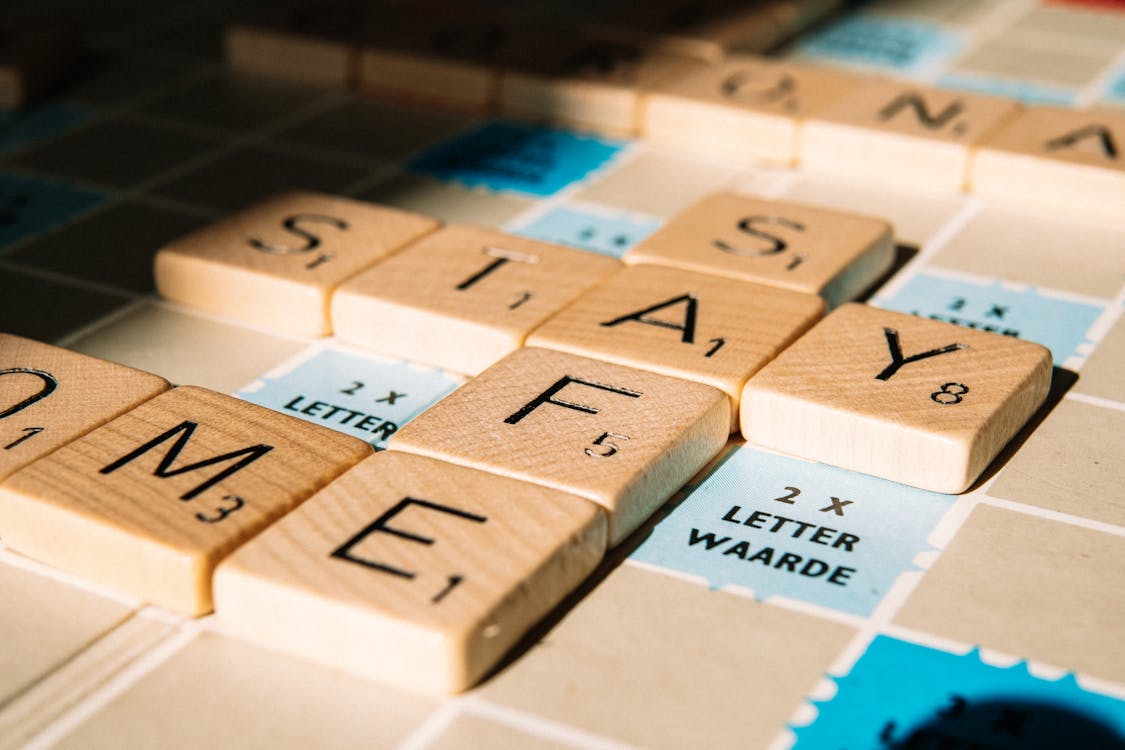 Compound words are the words that you make by joining two words. There are three types of compound words, hyphenated, open, and closed. As their name suggests,
Hyphenated compound words have a hyphen between them (Father-in-law, long-term, etc.),

Open compound words have a space (open space) between them (Ice cream, high school, etc.),

Closed compound words have no space or hyphens in between (Grandmother, Inside, Upstream, etc.).
Compound words are game changers because your opponent will think you can only add hooks to existing words, but you add another word and score more points.
Some word games give more points for longer words, and compound words do that for you. For those who do not know about hooks, they are letters you can attach with the words to change their meaning or plurality. For instance, you can use G with the word host to change the meaning, Y with luck, etc.
Wrapping Up
The most efficient tip to win any word game is to learn the basics and keep practicing them as much as you can. You can improve in Boggle by mastering the two and three-letter words and remembering a few seven or nine-letter words.
Using specific tools to make new words is also a great option. You can also allow your opponents to use these tools to make the game more interesting.