Boxing is one of the most popular sports in the world and has been for generations. From the early accounts of a form of prize fighting in Ancient Greece to the golden age of the heavyweights led by Muhammad Ali. The big fights taking place this weekend at sell-out venues or the local amateur shows in cramped gyms or public halls.
There are many levels to the sport known as the noble art but the passion and determination to succeed remains the same across the board. Fighters want to test themselves under the bright lights, showcasing what they have learned in training and proving to themselves and their peers that they have got what it takes to cut it in the squared circle.
Boxing is in great shape today. The sport is as healthy as it has ever been in the past with a steady stream of talented fighters coming through the ranks of amateur gyms to go on and compete in international competitions like the Olympic Games or National tournaments. Those with something a bit special in their armoury pursue their career further, turning professional, turning their passion and love of boxing into a full-time job. Earning a wage to fight before huge audiences is the dream of every youngster when they first lace up the gloves in their bedrooms or local gymnasium. For a select few, it becomes a reality.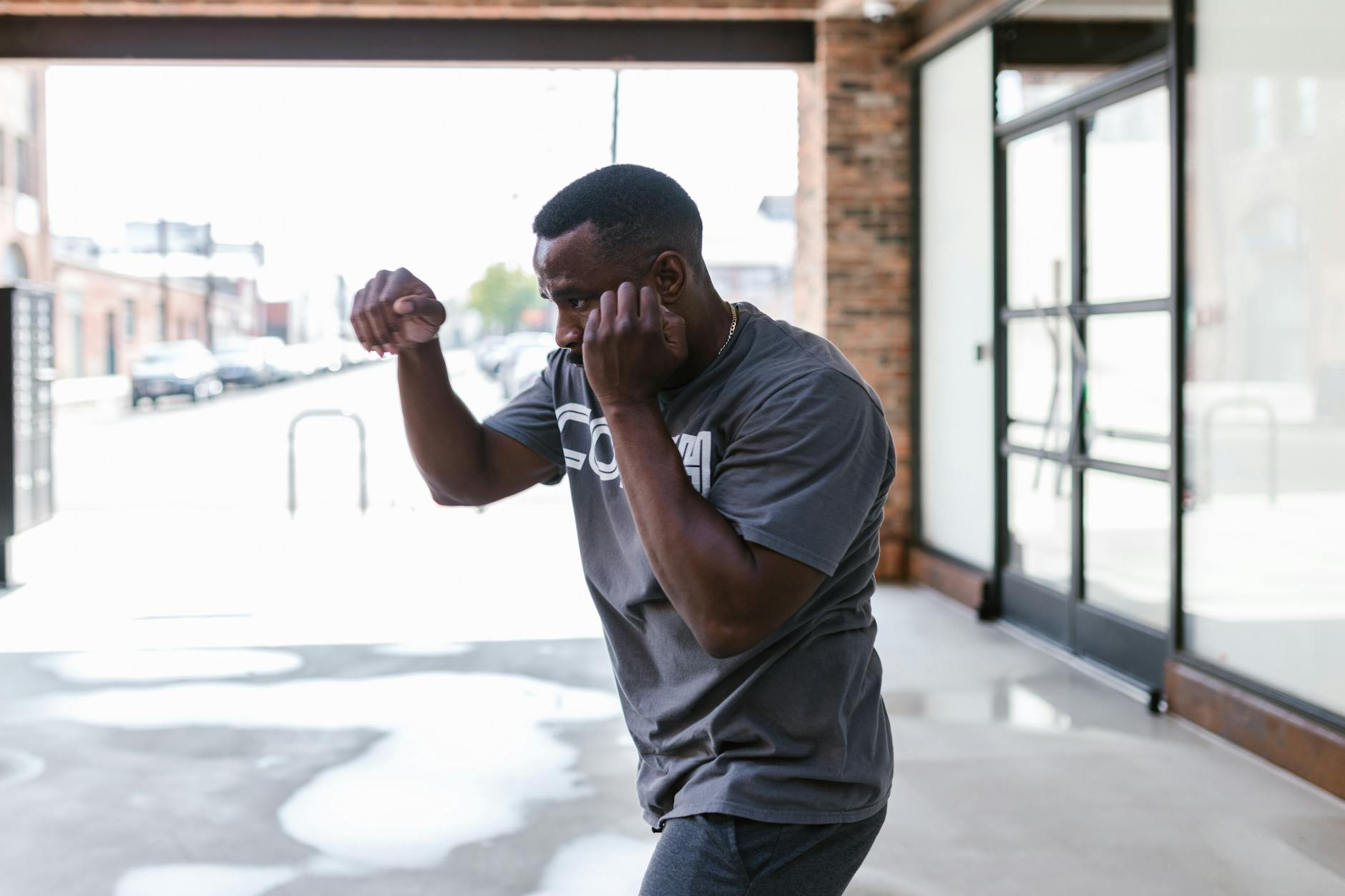 There are many ways in which you can get involved in boxing at any level. From taking up the sport to help keep fit to competing in the ring. You can even sit back and enjoy the thrill of the battle without ever taking a shot, making your predictions on the next fight live on TV. From sports betting in Canada to apps in the United Kingdom, all major bookies accept wagers on professional boxing and the odds on offer are usually worth playing for.
The ultimate full body workout
The safest and, by far, most popular way to get involved in the sport of boxing is to enjoy the training for nothing more than to improve your fitness. Boxing is the ultimate total body workout. That is a buzzword that is thrown around quite a lot in the fitness industry, but it applies well to boxing training. When done properly, boxing can build your stamina and endurance, help create a great physique and mould killer abs fast. It's not only the physical benefits that help continue to make boxing popular, there are also many good effects to your mental wellbeing.
Boxing builds confidence, dedication, time keeping and, above all else, it teaches you one of the most effective ways to defend yourself if a worrying situation ever arises and, in today's world, that has never been more important.
Think of a boxing gym and you may conjure up images in your head of a Rocky movie. Dark, damp gyms that smell of blood, sweat and tears. It's a completely male dominated environment and everyone working the bags, mitts, jumping rope or hammering circuits either have a bashed nose, cauliflower ears, or both. These old style gyms do still exist and remain the breeding grounds of champions, but they are fast becoming extinct and there are a number of reasons for that change. Firstly, many professional boxers have outgrown that style of training. They want modern settings with the latest technology, reliable showers and the best boxing equipment to get the most out of their performances. 
Secondly, the sport of boxing is much more inclusive today than it was just a generation ago. Not only are there many female fighters featuring on professional shows, they are well supported and the skills shown in the contests are often at a higher level than in many of the male bouts. It's not just professional boxing either, boxing gyms around the country have many female regulars and there are even female only boxing classes. These can be preparation for fights but, in most cases, they are keep fit or boxercise style classes. Sessions where groups of women can work together on using boxing to shed the pounds and build muscle while ramping up their fitness.
Do your research
It's worth doing your research before you decide to join a boxing gym with the goal of competing or keeping fit. Most gyms will have a website or app featuring the timetable, costs and ways to pay online. You should also visit the gym and tell the coaches or receptionist there of your intention to join. You'll find most boxing clubs to be welcoming places, certainly warmer and kinder than you'd think at first glance. Take a walk around the gym and size up the equipment, get a feel for the layout of the place and the workouts being done there.
This will allow you to skip the introduction stage and settling in period when you do start training, getting right down to the hard graft. If a gym is for you then you'll feel that connection in seconds. The same way if a gym isn't for you, that will become obvious quickly.
What equipment should you bring with you to start training? Most gyms have all the necessary equipment, such as bags, treadmills, speedball, ropes, boxing ring and weights. There are a few pieces of kit you should buy for yourself to avoid having to share or use gym equipment that has been used by multiple people every day.
Boxing gloves, boxing boots or comfortable running trainers and your usual clothing for working out. Bandages to wrap your hands are essential, especially at first. These help protect your hands, knuckles and wrists from the dangers and damages of punching the heavy bag of focus mitts. 
One small cut or graze on your knuckles may not seem like a big deal when it happens but as sweat seeps into the wound and the constant punching over days and weeks stopping the damage from properly healing, you could end up with a problem.