Water damage is among the most devastating incidents that can befall a homeowner. It can result in severe property damage adding up to a considerable amount in a short while. Therefore, it's vital for home and property owners to check for any sign of dampness in their properties occasionally and take necessary actions.
Suppose a storm or heavy wind has recently damaged your roof or your home emits an awful smell. You have a valid reason to think your home could be experiencing water damage that requires immediate attention. If that's the case, visit www.waterdamagespecialist.com.au/brisbane/ to connect with reputable water damage and drying specialists to help you salvage your home before it's too late.
Fortunately, water damage doesn't go unnoticed. It presents signs noticeable through smell, touch, and sight. If you think there's something wrong with the amount of moisture in your home, perform the following tests to determine if you're dealing with a water damage situation:
1. Perform A Barefoot Test
A barefoot test is among the ways to determine if your home has excess moisture resulting from water damage. When performing this test, you must remove your shoes and socks and walk around your house. Bare feet detect wetness on damp carpets, tiny warps on hardwood floors, and buckles on vinyl floor coverings.
If this test is positive, you might be dealing with an underlying issue indicating severe problems, such as water-damaged subflooring.
2. Inspect Your Appliances
While they make work easier, your appliances can cost you your home. Leaky water heaters, dishwashers, garbage disposal, and washing machines can lead to severe water damage with time. Check whether the horses are worn out or if there are loose pipe connections that might cause the appliances to leak. If you notice any sign of leakage, contact a plumber or a technician depending on the cause.
3. Check Out For Mold
Mold grows in areas with excess wetness. Whenever you discover mold growth in your home, there's no doubt that the house is damp. Unfortunately, mold presence could mean more than just wetness on the surface. It could indicate leaky pipes behind the wall interfering with your home's drywall and insulation.
Mold is a health hazard that requires immediate attention to discourage its growth. If left to thrive, mold emits spores that trigger allergic reactions and other breathing system issues. Therefore, take necessary precautions to deter mold growth on your property.
4. Inspect Your Drainage
Are there any pools of water around your home's foundation? If yes, your drainage isn't functioning correctly. This issue can result in excess moisture accumulation on the lower part of your home, encouraging mold growth.
Water pools around your home's foundation can also result from clogged gutters and downspouts. Therefore, ensure the gutters work well to enable easy rainwater flow. Poor drainage is a perfect facilitator of property water damage.
5. Flash A Light On Pipes
This is another effective way of determining if your home is experiencing water damage. Flashlight on the pipes under the sink to see if they leak. Water damage in hidden areas like behind the toilets and under the sinks manifests as corrosion on loose connections. Even the tiniest leak can severely damage your property with time while increasing your water bill.
6. Water Stains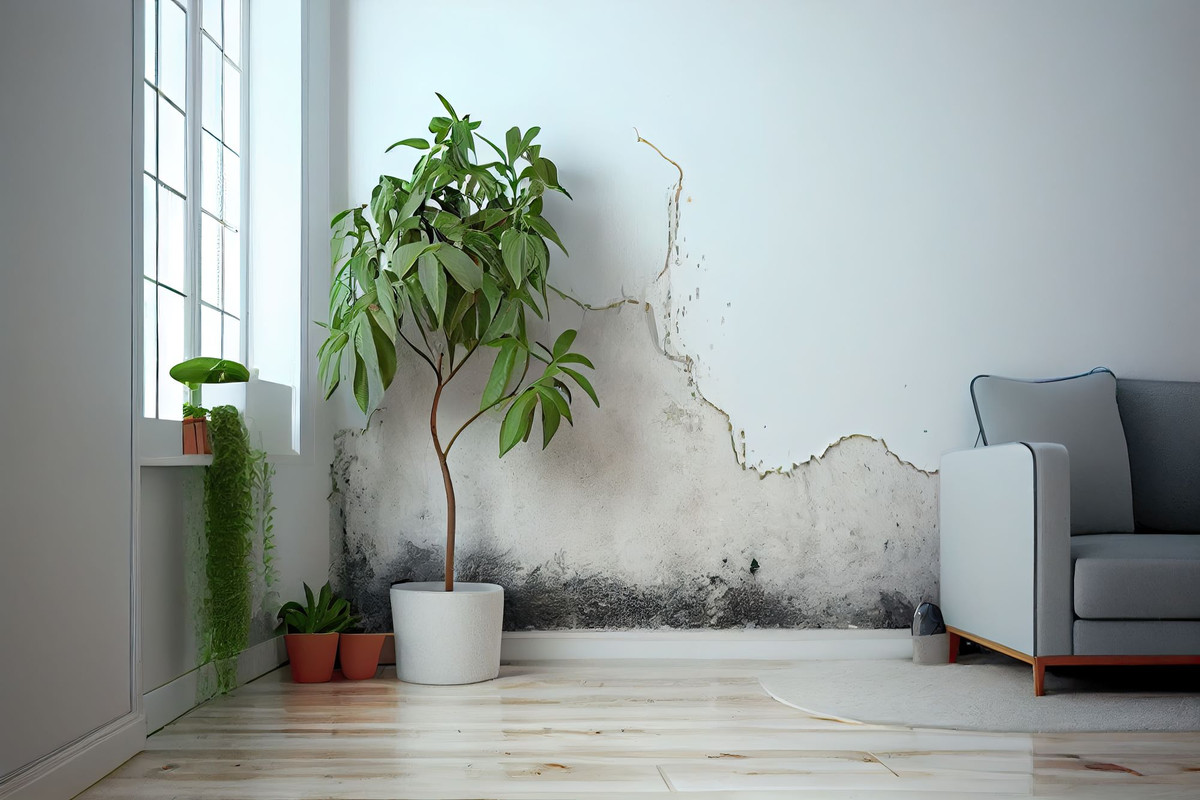 Regardless of the surface, water stains or patches indicate present or past water damage. These stains can be yellow or brown in color, depending on the severity of the issue and when the damage occurred. If you spot such stains on your ceiling, your roof could be damaged or leaky. Suppose the stains are on the walls. In that case, the pipes behind the walls could be faulty.
7. Take Heed Of Your Nose
As stated earlier, your nose is among the things that can help you detect water damage. Excess moisture or dampness on carpets, walls, and floors produces a foul smell. If you notice a change in how your home smells, check out for dripping pipes and other plumbing issues.
8. Warped Floors
Warped floors signify underfloor drainage issues. They can also indicate previous flooding problems. Soft spots near the bathrooms, doorway, or kitchens result from leakages. If these issues are present in your home, contact a reputable plumber to determine the cause.
Conclusion
Many factors can lead to property water damage, from leaky pipes to missing shingles to ineffective drainage. This situation can cause severe property damage within the blink of an eye. Luckily, water damage presents easily noticeable signs, enabling a property owner to take necessary actions.
That said, it's vital to be attentive to any change in physical appearance and smell in your home since these are among the early signs of water damage. Suppose you conclude you're dealing with a water damage situation. Contact reputable water damage restorers to dry your home effectively and prevent mold and mildew growth.