Startups in San Jose require IT support services because they rely largely on technology to operate their company. These services keep their systems working smoothly, which boosts productivity, customer satisfaction, and corporate success. Startups have trouble getting IT support. First, they may not have the cash for in-house IT professionals or pricey IT equipment. Second, entrepreneurs unfamiliar with the local market may have trouble obtaining trustworthy IT support providers.
Startups may also struggle to manage their IT infrastructure, posing security and privacy risks. This article gives San Jose entrepreneurs an overview of the necessity of IT support services, the problems they may experience in obtaining them, and advice for identifying a suitable provider. Startups can succeed in the competitive San Jose market by recognizing these critical factors and making IT support decisions.
Common IT support services needed by startups
1. Network infrastructure services
The importance of reliable and affordable IT networks cannot be dismissed. As Silicon Valley's innovation economy grows, new startups face growing pressure to compete with the worldwide giants that are expanding in the region.
2. Hardware and software support services
San Jose's startups need skilled and stable IT professionals to help them manage the hardware and software that their growing businesses rely on. This means that San Jose startups have to hire IT professionals with solid network infrastructure skills, as well as people who can respond robustly to technical support challenges at the earliest stages of a startup's development.
3. Cybersecurity services
As startups grow, they become more reliant on digital processes and software. Worryingly, this means that they open themselves up to security breaches. It is critical therefore that startups hire IT professionals who can help them develop a robust cyber defense plan and ensure that their systems are not vulnerable to security breaches.
4. Cloud services
As they grow, startups need more IT infrastructure and software, but they may not be ready to manage the hardware and software expenses themselves. This means that San Jose startups have to hire reliable cloud service experts, who can help them securely store their data and handle their back-office operations.
5. Managed IT services
Startups need to know that their IT professionals have a solid system that can identify vulnerabilities and mitigate risks simultaneously. These services help startups hire and manage reliable IT professionals, who are skilled at keeping their systems secure, safe, and productive.
Affordable IT support solutions for startups
A. Outsourcing to an IT support provider
1. Benefits of outsourcing
Outsourcing can provide startups with access to specific skills and knowledge that they may not have in-house. This can aid in enhancing the overall quality of IT assistance and increasing the speed and effectiveness of problem response.
In addition, outsourcing permits startups to concentrate on their main business activities while leaving the technical work to the professionals. Outsourcing can also allow the flexibility to scale up or down IT support services as needed.
2. Cost considerations
Considerations regarding pricing indicate that outsourcing IT support San Jose services can be more cost-effective than recruiting a dedicated IT team. Startups can gain access to a team of professionals through outsourcing at a lesser cost than employing and training an in-house IT team. In addition, outsourcing helps lessen the risk of unanticipated IT expenditures because outsourcing companies frequently offer fixed-rate pricing.
B. Remote support services
1. Benefits of remote support
Advantages of remote support Startups can gain access to IT support services from any location, thanks to remote support services. This might be especially advantageous for companies with limited office space or staff who work remotely. Moreover, remote support services can provide prompt and effective problem resolution without the need for on-site visits, hence reducing downtime.
2. Cost considerations
Remote support services can be more cost-effective than on-site support services due to the elimination of travel fees and reduction in time spent on problem resolution. In addition, many remote support providers provide tiered price plans, allowing entrepreneurs to select the plan that matches their demands and budget the best.
C. DIY IT support
1. Benefits of DIY IT support
DIY IT support can provide startups full control over their IT infrastructure and allow them to save money by resolving IT issues internally. In addition, DIY IT support can allow startups to learn about their IT infrastructure and obtain useful technical skills.
2. Cost considerations
DIY IT assistance can be a cost-effective choice for startups that possess the necessary technical abilities and knowledge to address IT issues internally. Nevertheless, if the startup lacks the essential capabilities, DIY IT assistance might result in increased downtime and other IT concerns, which can lead to higher costs in the long term. In addition, DIY IT support can be time-consuming, potentially detracting from other crucial business duties.
Tips for finding affordable IT support solutions
1. Research and compare pricing
Startups can save money by taking advantage of comparison pricing sites that allow them to evaluate different IT support options and determine which is most suitable based on their particular needs. Consider consulting with other startups for their recommendations as well.
2. Look for service providers that specialize in serving startups
Startups can benefit especially from IT support specialists who specialize in serving startups. These providers are trained to address the unique needs of this group and offer frequently updated reference guides, which allow startups to easily identify and resolve technical issues.
3. Consider flexible service options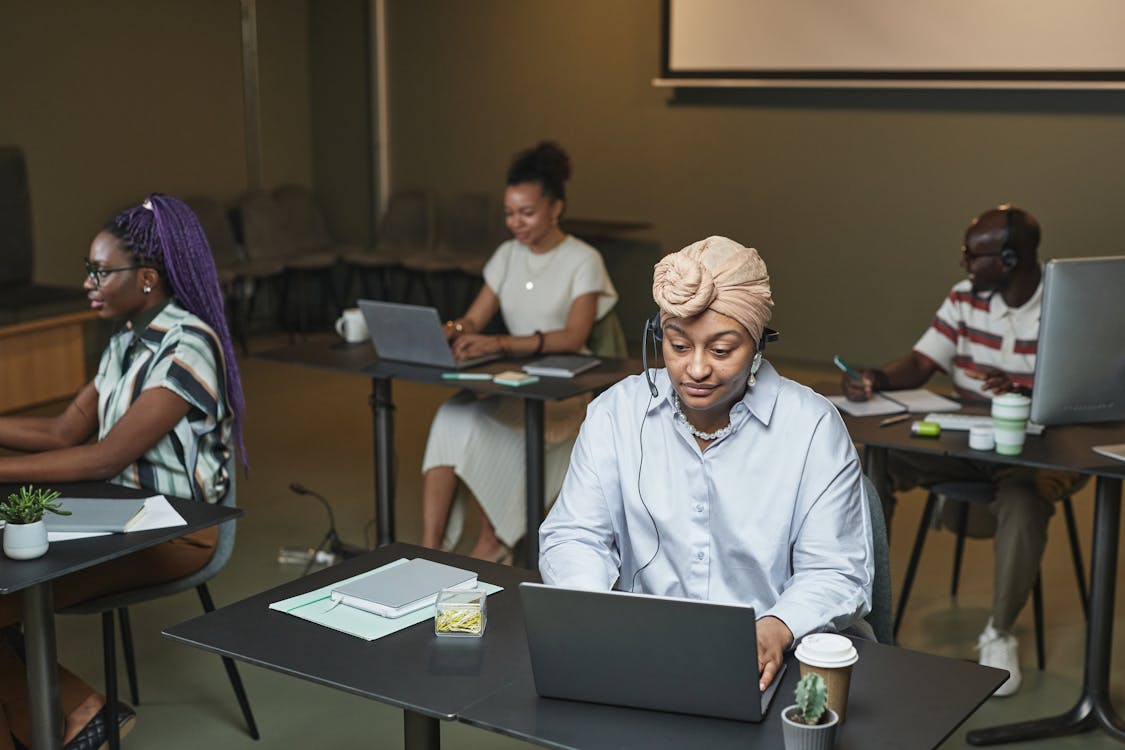 To find affordable IT support services for startups, look for flexible options that offer cheaper pricing in exchange for lower levels of service. For instance, if a startup does not require 24/7 service, its IT support provider can invest less time and effort in problem resolution, thereby saving money on expenses.
4. Negotiate pricing and service level agreements
Startups can save money by negotiating directly with their providers. For instance, startups can negotiate service-level agreements to obtain more flexible IT support options that do not require 24/7 coverage.
Conclusion
Startups that provide great services and products to customers, have a positive cash flow, have a proper business plan, and manage their finances well can survive. However, in addition to all of these factors, one must not forget about the role that technology plays in the success and growth of every business.
Technology allows businesses to scale up their operations comfortably and also ensures more efficiency from the working staff.