Blockchain gaming uses the same technology that supports cryptocurrencies. This infers ownership, transparency, cross-border transactions, and the chance to collect items that could appreciate in value. Adding things like the Metaverse and top-notch gaming hardware makes blockchain gaming even more exciting for investors.
In this article, we'll talk about the possibilities of the blockchain gaming market and the areas needing improvement.
Understanding Blockchain Gaming
Blockchain games use special tech to make in-game items that players can trade or sell as unique digital assets. These digital assets are used as in-game currency and rewards for players. Unlike regular games, like Call of Duty Warzone 2.0, which had many problems in November 2022, blockchain games let players have actual ownership of their items, so they won't lose them if the game servers have issues.
In the last ten years, blockchain games have become significantly more popular. According to Dapp Radar, they get more than 20 million gaming transactions daily, more than all other uses of blockchain, although most of these are financial transactions. 
As mentioned earlier, blockchain games allow you to own the stuff you get in the game and trade them to make money. The technology is also incredibly transparent and enables you to check the integrity of the game developers through the blockchain. Another thing is that items from one game can be used in other games. For example, if you have a favorite avatar in one game, you can wear it in many games without paying more. 
The different categories of blockchain gaming include NFT games, metaverse games, web3 games, Unreal Engine games, and crypto casino games.
Ways to take advantage of blockchain gaming
Investing in crypto projects, especially those related to blockchain gaming, opens up many opportunities for potential earnings. Here's a simple overview:
1. Earning In-Game Tokens
In many blockchain games, you can earn special in-game money or tokens. These tokens can be traded for other cryptocurrencies or converted into real cash. For instance, in Axie Infinity, they use something called Smooth Love Potion ($SLP), which you can use in the game and exchange for real money.
2. Crypto Casinos
Crypto casinos offer another opportunity to make money with blockchain gaming, representing a new twist to traditional casinos. The use of cryptocurrencies for online gambling started in 2013 when about a hundred operators began accepting cryptocurrency deposits. Crypto casinos not only support various cryptocurrencies for gambling, like Ethereum and Litecoin, but there are also options with Bitcoin. This gives players flexibility in choosing which digital assets to use for gaming.
3. Breeding
The advent of blockchain gaming introduced a unique concept called breeding. With breeding, you are not just playing the game but also creating new tokens to use within the game. In games like CryptoKitties, you can pair up NFT cat characters to create new ones, and then you can sell these new ones on special websites.
4. Making New In-Game Items
Some games within virtual worlds allow you to create new things like objects, clothing, and collectibles and then earn money by selling these creations to other players. GameFi projects enable you to create weapons and NFT collectibles. If your designs are approved, they become part of the game, and you continue to earn money when others purchase them.
5. Staking Tokens
Staking involves locking up your tokens to earn rewards. While you're not using them, other people can use your tokens, and you receive money in return. It's another way to generate income while enjoying blockchain games.
6. Trading Non-Fungible Tokens (NFTs)
You can also buy and sell unique digital assets called NFTs. It's like trading digital collectibles. But remember, it can be tricky – you'll need to research, be patient, and sometimes invest money upfront to get the most profits trading NFTs.
7. Participating in Tournaments and Events
Some blockchain games host special contests and events where you can win rewards. Sometimes, you might need to pay an entry fee, but if you're skilled, you can snag prizes. You can also team up with other players to take on big challenges and earn unique rewards.
8. Mining
Mining is another way to earn in the world of blockchain gaming. It involves using your computing power to create new tokens. In GameFi, this often happens when a new game begins, and miners add the game's special tokens. But mining can be expensive, time-consuming, and tough on your computer's graphics.
Risks and Considerations in Blockchain Gaming
While gaining popularity, some critical issues need consideration before investing in Blockchain games. These concerns include:
1. Price Volatility
One big problem is that the value of cryptocurrencies in blockchain gaming is generally unpredictable and unstable. Since these games use cryptocurrencies for staking and rewards, the value of these digital currencies can go up and down depending on the market. 
This can make things tricky for players and affect how much they enjoy the game. Most developers handle this situation by allowing users to turn assets into stablecoins in real time to give players a controlled gaming experience.
Volatility is also worth considering if you're using crypto for gambling; remember that the value of your winnings could go up as well as down.
2. Impact on the Environment
Blockchain transactions use a lot of energy, which can harm the environment. The energy-hungry way these transactions work leads to carbon emissions and environmental damage. Blockchain games circumvent this by using eco-friendly blockchain networks or tech that reduces their environmental impact.
3. Security Risks for Crypto Tokens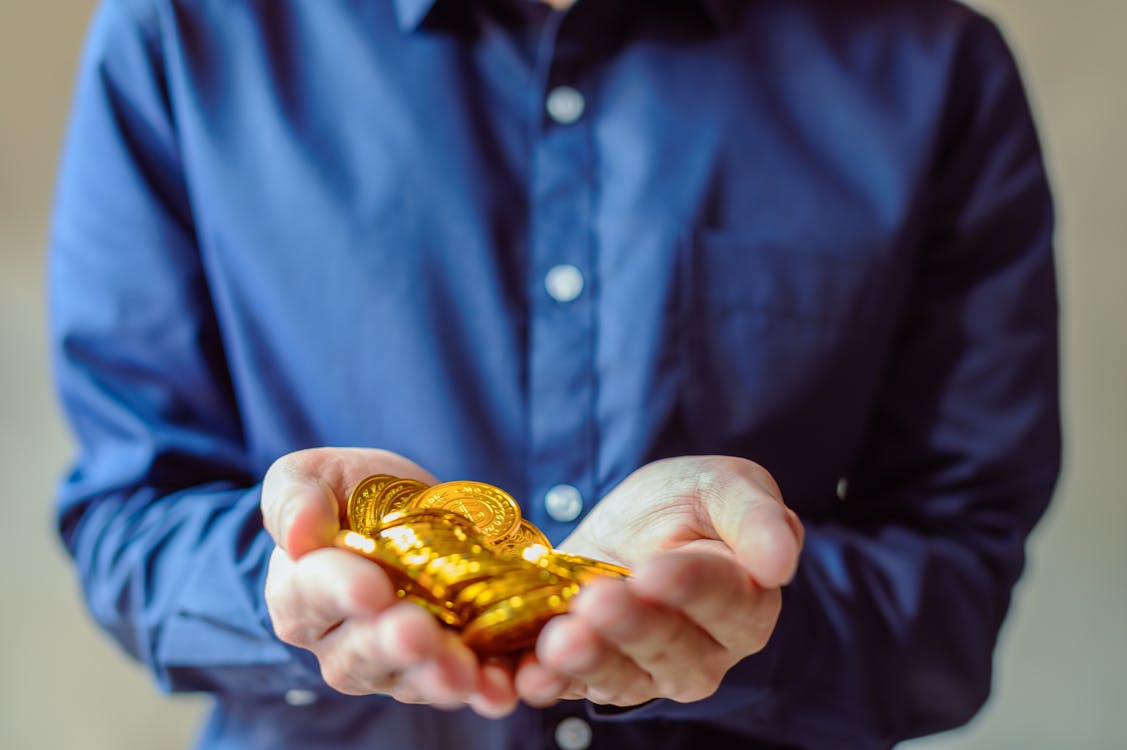 Even though blockchain is known for being secure, blockchain games, like other platforms using blockchain, can be at risk of cyberattacks and security problems. The way blockchain transactions can be anonymous makes it hard to find out who's behind attacks or hacking. As a result, it's crucial to have strong security measures, an example of which is using multiple ways to prove your identity and checking security regularly. This keeps the player, their in-game items, and the whole platform secure.
4. Lack of Regulation
Another significant risk in blockchain gaming is the uncertainty about the rules and laws related to cryptocurrencies. Crypto casinos, for instance, operate across borders and in a decentralized way, making it tricky to figure out which rules to follow. Depending on their location, these casinos might face different rules about using cryptocurrencies or how online gambling should work.
Conclusion:
Blockchain gaming presents exciting opportunities for investors with its use of technology that supports cryptocurrencies. The ability to own in-game items as unique digital assets, the transparency of transactions, and the potential for items to appreciate in value make blockchain gaming an attractive investment option.