Remote jobs take a top market position. Some companies have decided to transfer their employees to remote work by closing offices. Optimizing productivity and engagement from online board meetings is related to technology and more proactive company leaders. Virtual events improve planning capabilities.
It increases the availability of your board and management team while reducing time constraints and the cost of travel. With remote meetings, make urgent decisions when needed. Management would benefit from keeping in touch in a secure environment without wasting time on meetings.
Remember: the move from a paperless meeting solution to virtual documents has no risk to private information. The virtual board software is seriously different from traditional meetings characterized as face-to-face (with everyone collocated).
There are 5 specific details to maximizing productivity and engagement. Complete the best events with this virtual board meetings guide.
1. Check that your organization allows Virtual Board Meetings
Check whether your organization allows online board meetings. Some organizations and corporations do not allow them in their bylaws, so you need to check this. Check the internal rules/statutes. Be sure that proper procedures always act ethically.
2. Choose the right time for the event
Choose the right time for the online board meeting. It's true for any meeting, especially if some board members are in different time zones. Often the best way to choose the perfect date is to eliminate the most inappropriate dates. So when you're preparing a schedule for an event, avoid the following dates. They will ruin your event:
Your competitor's event. You probably have competitors. And even if you are confident that you can outdo them, remember that you will achieve better results if your event dates don't match up.

Official holidays. The same goes for public holidays, such as July 14 (France) or July 4 (United States). These are the days off, and people are reluctant to go anywhere unless it's a concert or an entertainment event celebrating the holiday.

Important political and social events. In that case, people may ignore your event altogether. And if you want to get to the event as a speaker, special guest, or patron of a political figure, you can forget it.

Summer and winter vacations and vacation seasons are not good choices for throwing an event.
But the work meeting is an effective communication tool. Soon you will feel the results and learn the art of public speaking.
3. Organized agendas
Generally, people don't spend enough time planning a meeting. Organized/supporting reports are the foundation of board management software. Agenda-setting helps you achieve meeting goals and manage your time more effectively.
Input data also helps you to increase meeting engagement. It guarantees that the topics are great for meeting participants. If a team member suggests a topic that you have decided not to include on the agenda, explain to the team member your reasons for excluding that topic from the meeting. This topic requires more preparation. Being straightforward can help you gain respect from team members when you set the agenda.
Think about the purpose of the meeting! One strategy for setting the agenda-setting can be to determine the purpose/desired outcome of the meeting. Using a goal-oriented approach can help you identify topics that will help you achieve the goals of the meeting. Organize meetings to bring the team update to promote team cohesion (e.g., time management or communication).
4. Make sure virtual board meetings are on schedule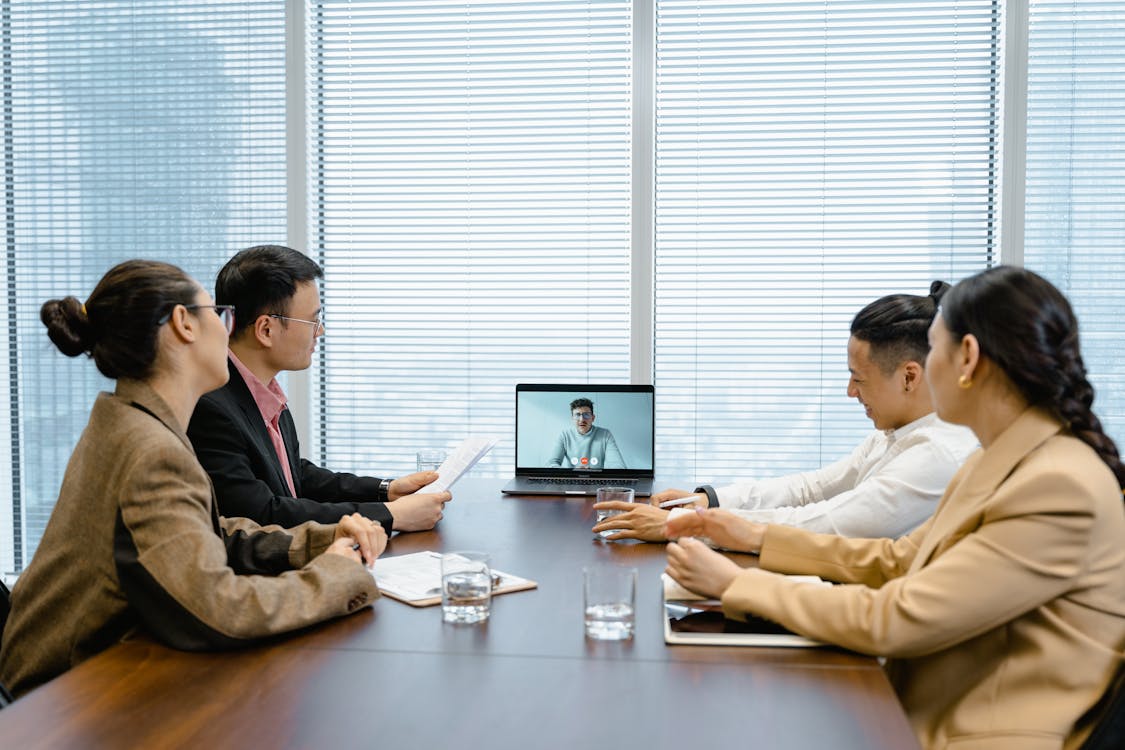 If the schedule has changed for any reason, be sure it is as accurate as possible. Update your computer hardware to the best effect! If possible, use video, not just audio, as this increases engagement.
Visual interaction between attendees leads to stronger connections. Check the audio and video equipment before you join the meeting. Close any tabs you don't need so you don't get distracted.
5. Encourage interaction between participants
Engagement is one of the biggest problems with board portal software. Encourage everyone in the event to comment and ask questions. Don't ask participants to wait until the end to comment or ask questions because they might forget.
Always keep the discussion flowing! When planning the meeting, think about fully engaging from a workflow. Common discussions will result in the development of documents/additional meetings for more substantive discussion of open company issues.
How Online Meetings Help You Avoid Fatigue
Online meetings are a virtual alternative to meetings for debriefing, setting goals, and more. Online meetings are events with partners within the same organization/representatives from other companies. For example, within the firm, it may be a meeting between the production and marketing departments. Negotiations with business partners (potential) are not lightly.
Many online meetings begin with this: you have to call on a phone number, listen to a greeting and a request for language selection, then enter the room number. After that, some services ask you to play your name. At that moment, when the robot says it, you are connected to an already lively discussion. It's not a pleasant situation!
Online meetings are frequent. Choose a tool with convenience and functionality and start. There are times when you need to include a demonstration of your screen. Then an application on your computer/tablet with such an option will help you. Try to perform a rewards/punishments methodology if it is acceptable in your company. Members will learn punctuality and show up on time for meetings from any format (online/offline).
Summary
Mistakes in planning and executing meetings can be a waste of time and resources. A board portal that helps motivate and inspire participants requires work or proper planning. Also, it's necessary to find obstacles in time that prevent the employee from producing the product.
Based on the reports, the supervisor evaluates performance, confirms achievements, and points out what can be improved. Feedback and the ability to listen and hear each other to change are considerable. It's a marker to conduct meetings and take the next level.