Seasonal marketing campaigns are a great way to boost your bottom line as well as broaden your audience. This is especially true at Christmastime. If you're a fashion brand, you definitely want to capitalize on customers searching for Christmas outfit ideas.
Jewelry designers might be looking for a fresh way to promote their stud earrings, sparkly chokers, and festive bling. Even if you sell things that aren't typical Christmas items like plumbing supplies or motorcycle parts, you can still take advantage of the extra holiday traffic to increase business. Read on to learn our top five marketing tips to max out your end-of-year sales.
1. Get SMART
Scattershot advertising wastes time and money. Before you jump into a new marketing campaign, analyze last year's sales patterns to see what worked, and what didn't. Check the times and pages that got the most traffic and, more importantly, the best conversion rates. Rework or eliminate pages that are underperforming.
Before you put any marketing plan into action, you need to clearly define your goals. Use the acronym SMART to help you establish what you want to achieve:
S for Specific.

M for Measurable.

A for Attainable.

R for Realistic.

T for Timely.
Quantifiable, time-limited goals give you a clear measure of your success. For example, you could decide that you want your December sales to be equivalent to two months' sales. To achieve this goal, you'll first need to identify your ideal customer.
Once you outline this persona's profile, it will be much easier to create a marketing strategy that will appeal to them. Study your target audience as far in advance as possible so you have time to develop an effective campaign, and ideally, also have time to do a little A/B testing to optimize your sales strategies.
2. Get Into the Spirit
A simple yet effective Christmas marketing technique is to add holiday graphics to your website. A festive appearance can boost sales without your making any other changes. Even for products that aren't especially relevant to Christmas, it is still worthwhile to decorate your site because people are looking for a pleasant experience, so let them feel like they're strolling through a Christmas scene even though they're sitting on their couch.
Again, keep your ideal clientele in mind as you do this. Will they respond better to traditional or contemporary designs? Choose one theme and stick with it, but be sure your graphics don't distract from the offer. The right concept will connect with your target group, boosting sales.
3. Give People What They Want
Everyone gives stuff away at Christmastime, but everyone also loves a freebie. Customers who snap selfies while holding you're charming, free promotional items can be a great way to boost traffic to your site.
Never forget that people are busy so make the checkout process as smooth and pain-free as possible. The last thing you want is abandoned carts because a customer got frustrated by having to click through too many windows. Also, make your product or service irresistible by offering extras like gift-wrapping, free or expedited shipping, and/or cards with personalized messages.
If it suits your brand, create exclusive holiday editions. Customize your packaging too. We all love feeling like a kid opening a present on Christmas morning. Finally, smart marketers don't neglect existing clientele. This holiday season, be sure to thank your loyal customers.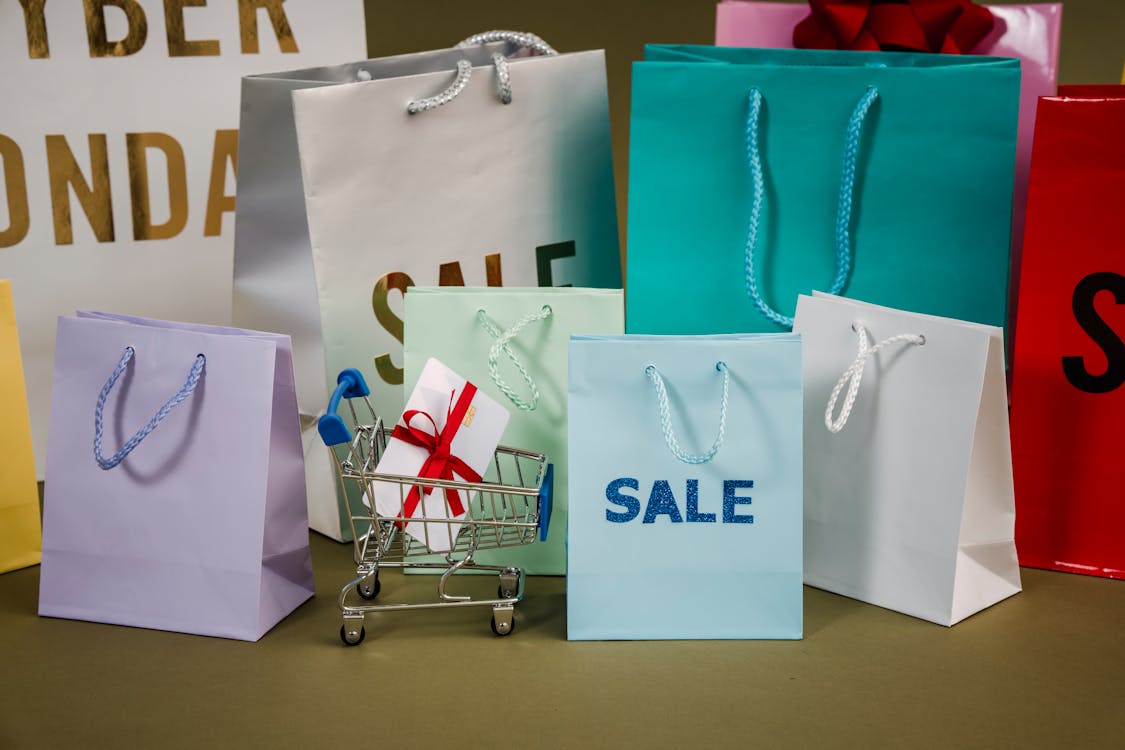 One of the very best ways to up traffic on your site with minimal effort is through user-generated content. Besides giving away freebies, you could hold a competition or sponsor a charity that people want to share. Use hashtags to spread your message on social media and then let your customers do the promotional work for you.
One example of an extremely successful Christmas marketing campaign was developed by UPS. Their hashtag #wishesdelivered involved a contest of sharing wishes online and fulfilling a lucky few. UPS also donated a dollar for each shared hashtag to various charities, creating an all-around winning campaign.
5. Consider Collaboration
If your brand is a niche product, partnering with another brand that complements yours can be a smart Christmas marketing strategy. Teaming up gets the word out to a broader audience. Before signing on with anyone, however, be sure that you agree on basic principles. You don't want to be tied to a brand that runs contrary to your ethics or business philosophy.
Conclusion
Christmas sales can make the difference between a good year and a great year. A solid marketing plan is an essential component of any successful business. Boost sales and brand awareness by following these simple steps:
Establish sales goals and do your research to define who you're selling to.

Decorate your website with holiday themes.

Make the shopping experience easy and enjoyable, and offer options that simplify gift-giving such as gift wrap and fast or free shipping.

Use customer-generated content with hashtags.

Consider collaborating with a complementary product or service.
Stay positive. If your campaign isn't giving the returns you hoped for, review the data and see where the trouble spot is. Rework and try again. You can do this.