Recently updated on October 25th, 2022 at 11:11 am
Organizations that handle large data require presentation software to help them manage data. Reporting tools are designed to help users create visual representations of data to make them easy to understand and interpret. With these tools, you can quickly explain complex data and get the buy-in of your team.
With numerous options of tools available in the market, it can be difficult to choose the right tool that suits your needs. You do not have to worry though. We curate the top seven tools you can consider to create an amazing report without any difficulties. Read this post to learn about these seven tools.
1. SOOMUS
Presenting large data can be very stressful. The first step is to analyze your data and put it into a presentation format. Another issue comes up when it comes to integrating the presentation into a virtual presentation. That is where SOOMUS comes in.
You can record presentations effortlessly by SOOMUS and incorporate your reports into your presentation without stress. SOOMUS is the best presentation software that gives you the freedom to arrange and coordinate your report presentation anyhow you want it.
You can share the visual representation of your reports easily by importing it into SOOMUS. Whether you are presenting your reports in real life or you want to record and share them, this free presentation software makes it very seamless.
SOOMUS integrates with video conferencing software, such as ZOOM, Skype, VooV Meeting, Discord, Lark, and ZOHO. It lets you create an online face-to-face presentation where you have your face and your presentation on the same screen.
Features of SOOMUS
A plethora of templates, themes, and backgrounds to explore

Wide options of visualization are available

Professional styling and design

User-friendly interface and seamless navigation

Seamless integration with other video conferencing tools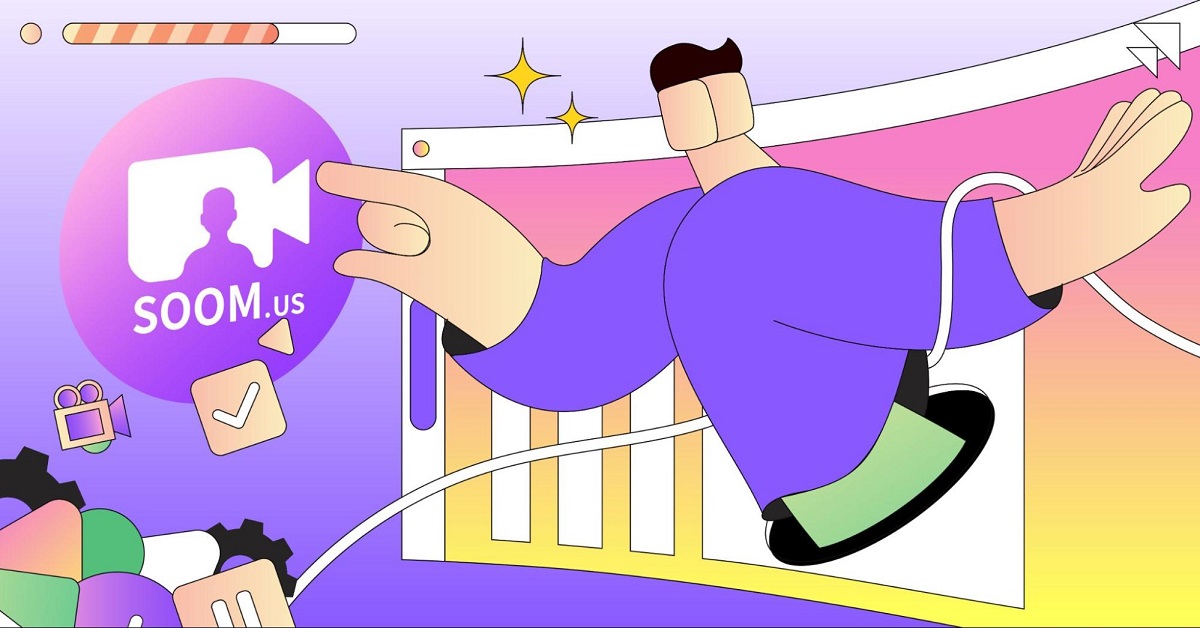 2. Zoho Analytics
This is an easy-to-use reporting tool that allows you to develop actionable reports within minutes from gathered data. It comes with an AI-powered assistant, which provides intelligent answers to your question with meaningful and effective reports.
It comes with numerous features and the top among them is the unified business analytics features, intelligent assistant, and white-label & embedded business intelligence. Zoho Analytics offers smart data forecasting and alerts and uses Machine Learning, Artificial Intelligence, and NLP technologies. Here are some unique features of Zoho Analytics:
Over 100 connectors for well-known business apps, databases, and cloud drives

Variety of visualization alternatives, including Pivot tables, Charts, KPI widgets, Custom themed dashboards, and Summary views

White label solutions for analytics portals and embedded analytics

Augmented analytics with ML and AI-powered intelligent assistant
3. Whatagraph
This is a cross-channel marketing reporting tool designed to evaluate performance. Whatagraph helps you to track, analyze, and measure your business' marketing efforts using an easy-to-understand mechanism. It is a very effective tool for marketers as they can gather data automatically from various marketing channels.
The tool also helps them to develop visual reports and automate the same with a few clicks. Whatagraph offers over thirty data channels integration and other custom API for organizational-level analytics. Here are some features inherent in the Whatagraph tool:
More than thirty data channels integration

Custom data import and public API

Cross-channel reporting with drag-and-drop dashboard and report builder

Pre-built widgets and templates for fast report creation

Report sending automation for daily, weekly, bi-weekly, and monthly reports
4. Doratoon
This is one of the easiest and most stunning tools for creating interactive and visually engaging data presentations and visualization. It is a free presentation software tool with a focus on data usability and storytelling. Juicebox is distinct from other visualization software with numerous features to explore.
Getting started with this tool is pretty easy as you do not need any technical skills or knowledge to create interactive data presentations, dashboards, and reports. It features a professional design with pre-defined layouts and styles that makes creating a report very easy and seamless. Here are some features that are unique to Juicebox:
Easy-to-learn and easy-to-use editing feature

Simplicity in styling for professional designs

Responsive layout design for mobile viewing

Automatic connection of visuals for data exploration

Easily connects to numerous data sources through database connection or data upload.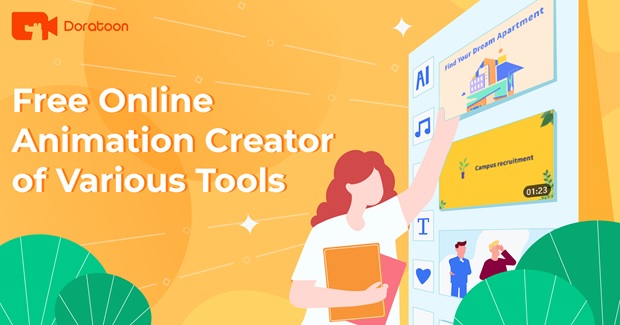 5. FineReport
This is a 100% Java-based reporting tool for organizations with complex needs for reports and dashboards in their business operations. FineReport provides three innovative and intuitive report design mechanisms for business and IT departments. All features are designed to meet different report application needs. Here are some features that are worth noting in FineReport:
3D charts with exquisite animations

Multiple exportation formats

Compatible with TV and large screen display

Data entry feature for large data collection

All-inclusive management platform
6. Answer Rocket
Answer Rocket is a good choice for any business. It is designed for organizations and does not require any technical competencies. Any of the team members can generate analytics and reports. Suffice to mention that the tool is web-based, which means it is compatible with all operating systems.
It allows you to schedule report sending without any delay or glitch. Here are some features of the Answer Rocket tool:
Supports asking of questions in natural language

Supports full data exploration

Smooth customization options, such as labels, colors, backgrounds, and more

Saves reports to dashboard automatically
7. Oribi
Oribi is a unique marketing analytics software tool with exceptional features. It has numerous capabilities, such as event tracking, visitors' journey tracking reporting, and insights & trends, among others.
If you want to customize your report, Oribi is a good choice to consider. It lets you share your reports with other team members without stress. Some features of the software are as follow:
Offers stunning and ready-made reports templates

Allows users to customize reports with data, logos, and aesthetically

Offers actionable insights and supports the understanding of trends
Conclusion
These are the seven best tools you can use to create amazing reports without any difficulties. You can choose any of these tools depending on your needs. SOOMUS, for instance, lets you import your reports into a video presentation format so you can present your reports in real-life.
It also supports recording a video to explain your reports and then sharing it with your team. It is indeed the video presentation maker of the moment.