Recently updated on October 25th, 2022 at 11:00 am
There are almost 305 million startups created every year. Investors nowadays are keen on investing in scalable ideas and business plans. That is why they don't hesitate in investing in cross-border startups. In this case, one of the biggest problems entrepreneurs face is the lack of secure means of communication with potential investors. To answer the challenge, virtual data rooms have come forward as go-to solutions to streamline the long process of fundraising safely.
What is a virtual data room? How does online data room software help in fundraising? You can get your answers in this guide.
What is data room software?
Data room software or electronic data room is a safe digital data management platform for corporations, government organizations, professionals, enterprises, nonprofits, associations, and other business entities. Here are three primary functions of VDRs.
1. Data management
Virtual data rooms give you the luxury to store, share, exchange, and manage your company documents in one place and remotely access them from anywhere, anytime. Data rooms have built-in tools for viewing, annotating, and editing documents; VDRs also supports multiple file formats such as documents, images, audio, videos, etc.
2. Online communication
Online data room software is a complete business suite where you can manage your data and communicate with your employees, team members, investors, stakeholders, partners, or external parties. It is like a giant chat room with more security and the latest communication tools. Modern-day VDRs have built-in audio or video conferencing and meeting management tools.
3. Project management
Project or deal management is the most important function of a data room. The global business sector uses VDR technology to manage transactions like fundraising, clinical trials, mergers, acquisitions, consolidations, joint ventures, litigation, and real estate transactions. Read more about virtual data room solutions on vdrsolutions.org.
Following are a few of the best data room providers for fundraising:
DealRoom

Merrill Data site

iDeals virtual data rooms

SecureDocs data rooms

Intralinks
Conduct your own data room comparison and review to find the best option for your next fundraising campaign.
Benefits of virtual data rooms in fundraising
1. Interest gathering
Entrepreneurs pitch their ideas to multiple investors to boost their chances of getting the minimum required funds. However, it is unwise to give potential investors full access to all documents at once. That's why fundraisers start with pitching basic ideas and seeing how many investors are actually interested.
At this stage, fundraisers can invite all the names they have finalized and add pre-due diligence documents to the VDR. Those who accept the invites and show interest are potential investors.
2. Centralized data storage
Being cloud-based data repositories, virtual data rooms allow you to upload all documents in a single place. When fundraising, you can prepare a due diligence checklist and upload your document in the VDR accordingly. Many virtual data room providers offer different types of due diligence checklists, which you can customize according to your needs.
3. Easy data access
Easy access to documents is one of the biggest advantages of using virtual data rooms for fundraising. Potential investors, advisors, externally hired fundraisers, and other interested parties have 24/7 access to documents. 
Data room services nowadays come with dedicated apps for mobile phones and tablets, making VDR access easier and faster. Some data rooms even allow you to access stored data without an internet connection.
4. Data protection
Where fast and easy access to documents favors potential investors, virtual data rooms also give fundraisers full control over their confidential documents. The chances of data leaks or theft are usually high in such transactions. Investors may copy ideas, feasibility reports, and business plans, and use them for their purposes.
Data room software makes sure you can restrict users in the data room from copying, editing, saving, downloading, printing, or scanning your highly sensitive documents. Having the Fence View feature in your data room ensures that nobody can take a screenshot or photos of documents. Moreover, the administrators in the VDR can immediately remove and purge any suspicious device attached to the VDR.
5. Fast communication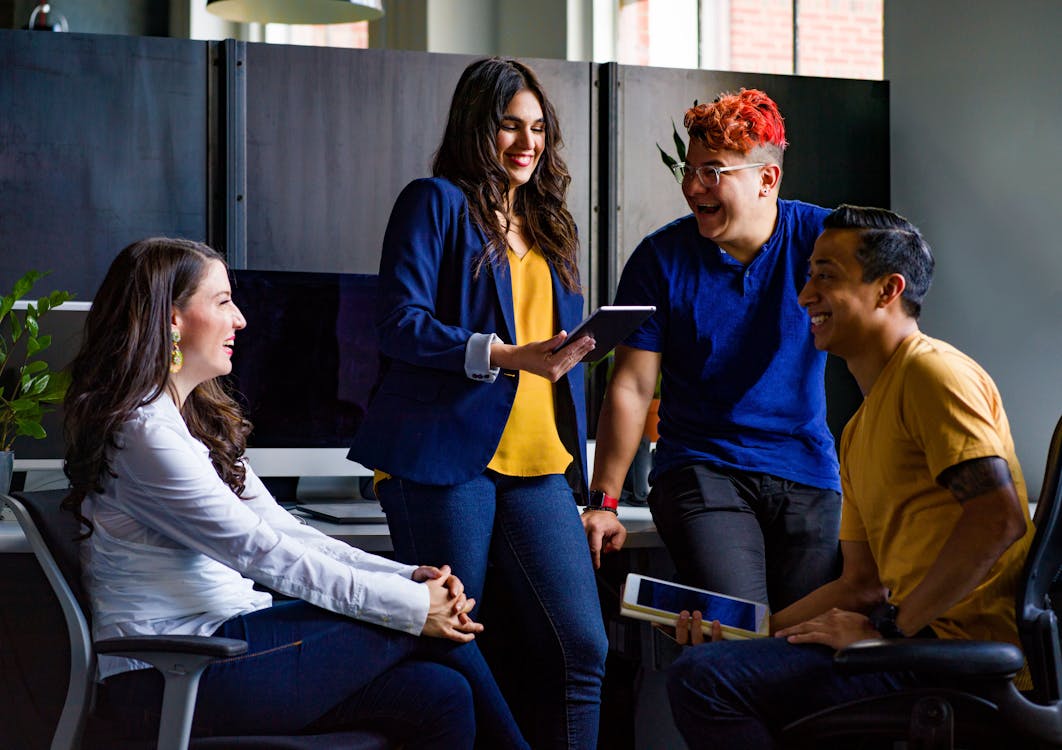 Communication barriers are a major problem in successful fundraising campaigns. Only safe and fast communication can make sure that investors don't leave due to ambiguities and unanswered questions.
Apart from traditional digital communication tools such as audio and video conferencing or one-to-one chat boxes, virtual data rooms have Q&A modules. It is a specifically designed tool that allows users to ask questions and get answers in real-time. Q&A modules are specifically used in due diligence or when two different business entities are involved in a transaction.
6. Transparency
It is easier to keep things transparent with the help of virtual data rooms. Investors and fundraisers can have detailed reports thanks to audit logs of all activities in the data room. Fundraisers can see all the actions performed or every document accessed by potential investors. These audit logs can be used in litigation if the need arises.
Final words
Virtual data rooms simplify fundraising in different ways. They help fundraisers in communicating with investors with ease, store all due diligence documents in one place, control the flow of data, and keep all transactions fully transparent.