Communication is key in almost every single aspect of life. If you aren't able to communicate clearly with your parents, siblings, friends, or significant others, it can cause serious problems and put a big strain on many of your relationships.
Communication in the workplace is especially important for those who are trying to run successful businesses. If you don't make workplace communication a top priority and seek to improve it all the time, you're inevitably going to get your business into trouble at some point.
Is improving communication in the workplace something that you're concerned about? If so, you should know that there are lots of communication tips that you can use to enhance the communication skills of your entire company. You'll have everyone practicing more effective communication in the workplace when you put these tips to good use.
Here are 13 ways to improve communication in the workplace over time.
1. Provide Your Employees With Lots of Different Ways to Communicate With Each Other
In this day and age, there is no reason why companies can't establish great communication among their employees. There are just so many different ways in which employees can communicate with one another.
You should make sure that your company is setting up lots of different channels that your employees can use to communicate effectively. Email is a no-brainer, but you should also consider setting up software like Slack that will allow your employees to chat with each other in real time.
You might want to avoid bombarding your employees with too many options when it comes to communication channels. This could be detrimental to your communication in the workplace. But by providing them with at least a few options, you'll give them no excuse for not being able to communicate clearly when they're at work.
2. Come Up With a Floor Plan for Your Workplace That Allows for Effective Communication
The internet has made it simpler than ever before for people to communicate through the use of computers while they're at work. But that doesn't mean that you should forget about holding plenty of face-to-face meetings within your workplace.
More importantly, you should try to encourage your employees to get up from their desks and communicate with those who sit around them, if possible. You can do this by coming up with a floor plan for your workplace that makes it easy for people to talk to one another while they're at work.
You don't necessarily need to employ an open floor plan at your office that puts everyone out in one big space. These kinds of floor plans don't always produce the intended results.
You should, however, tinker with different floor plans until you're able to land on one that's going to get your employees talking in person again. It'll work wonders for your company's approach to communication.
3. Create a Clear Chain of Command Within Your Company and Tell Your Employees About It
If one of your employees has a question or concern about something that they're working on at the moment, who exactly should they speak with about it? If you don't have a clear chain of command set up, they might not know where to turn for help.
With this in mind, it's not a bad idea for you to get a chain of command down on paper and share it with your employees. It should shed some light on who they report to, who their superiors report to, and so on and so forth.
Any time one of your employees wants to bring up something to a superior, they won't have any trouble tracking down the right person.
4. Let Your Employees Know the Best Ways to Communicate With Upper Management
If you run a company that's on the smaller side, you might want to put what's called an "open-door policy" into place. An open-door policy is a policy that allows your employees to come straight to the top whenever they have a comment or concern that they would like to express. It makes it possible for lower-level employees to feel like their voices are being heard.
If you're able to set up an open-door policy, great. But even if you're not, you should still find a way to let your employees know how they should go about communicating with those who are at the top of your company. It's going to be important for them to be able to get access to upper management as necessary.
Doing something as simple as setting up an email address that is specifically for lower-level employees to connect with upper management is important. It'll make these employees feel like they matter and that they can bring things up to those who are above them on the totem pole.
5. Make Sure Upper Management Finds Ways to Stay in Touch With Everyone Else
While it's important for lower-level employees to be able to touch base with upper management, it's also important for upper management to find ways to communicate with lower-level employees. They can do this in a variety of ways.
In some cases, upper management will hold town hall meetings so that they're able to speak to and with lower-level employees. In others, upper management will set up one-on-one meetings with those who request them.
Upper management can also use bulletin boards or, better yet, workplace digital signage to keep the lines of communication open within their company.
6. Get Everyone on the Same Page by Communicating Your Company's Goals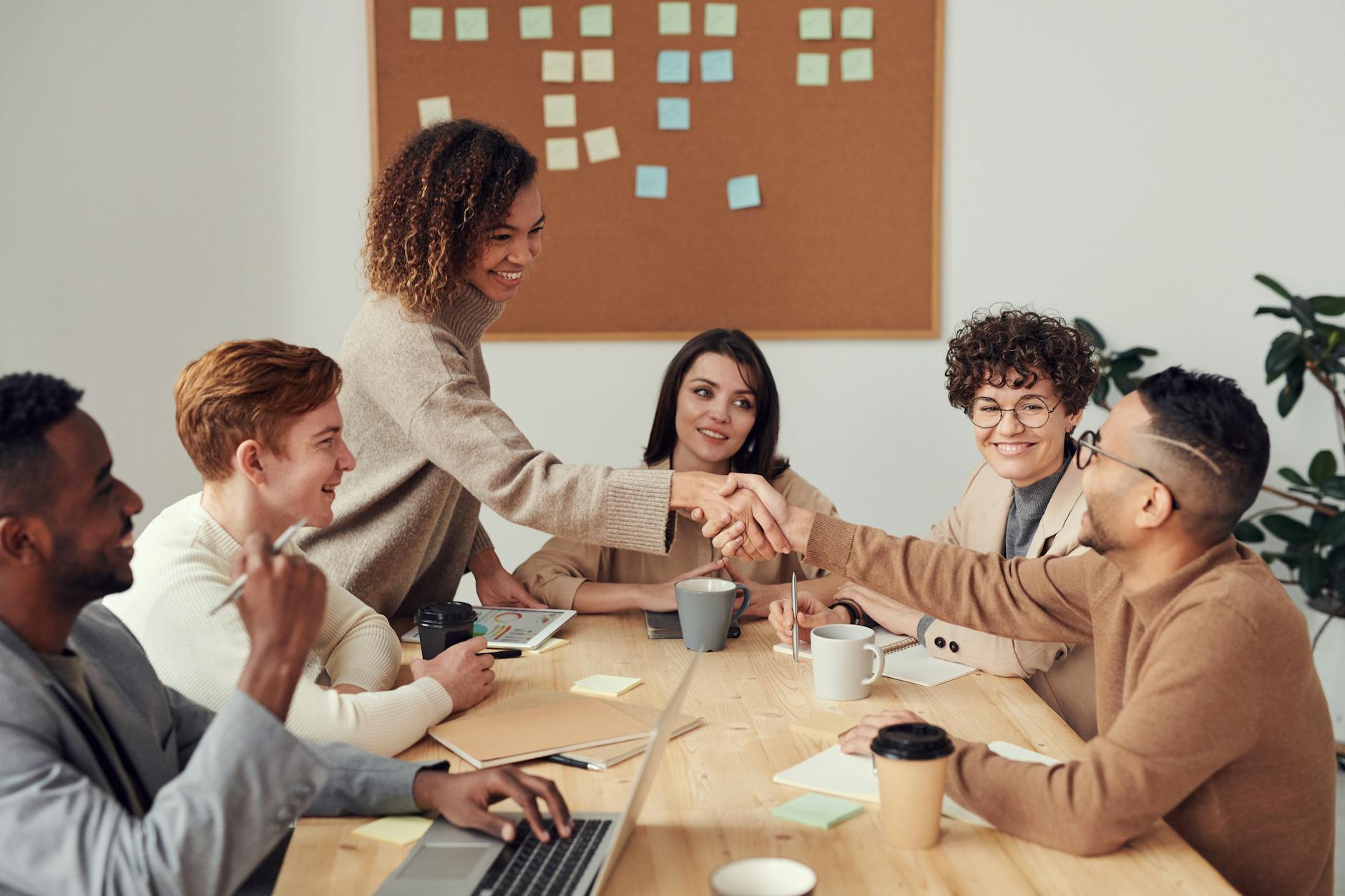 Not everyone within a company is going to be on the same level. There will be executives at the top who make a lot of the big decisions pertaining to a company, and there will be lower-level employees at the bottom who are responsible for doing a lot of the dirty work as far as making a company successful is concerned. 
But those at the top, those at the bottom, and those somewhere in the middle should all have one thing in common: They should all be working towards the same common goals!
You need to make sure that your company is finding ways to let everyone know what those goals are. You also need to let everyone know how those goals are going to be reached. This will make it feel as though everyone is on the same level and trying to accomplish the same things together.
7. Keep Your Employees Up to Date on Everything Going On Within Your Company With a Newsletter
As the leader of a company, you're going to know everything that's going on with it at any given moment. But that doesn't mean that everyone else is automatically going to know what's happening with your company despite the fact that they spend most of their lives parked at their desks working.
You should share any news related to your company—both good and bad—with your employees through the use of a newsletter. Whether you release this newsletter once a week, once a month, or once a quarter, you want to get it out there in your office so that you can communicate what's going on with your employees. They'll appreciate you keeping them abreast of any new developments within your company.
8. Give Credit Where Credit Is Due When Your Employees Do Something Great
If you have employees that are really standing out from the pack and doing some special things, you shouldn't be shy about praising them for it. One of the best ways to make your employees feel like they matter is by giving credit where credit is due when they deserve your praise. On the other hand, getting written up at work wouldn't even be the last thing an employee would like to hear.
But whenever it becomes crucial that you warn them against their unsatisfactory performance, we would advise you to be gentle. Practicing kindness while giving them their first write-up will always be in your favor and they will get motivated to improve their performance; otherwise harsh words or rude behavior would only make the matter worse.
You can use your newsletter to give shout-outs to those who go above and beyond for your company in one way or another. You can also send out emails every now and then detailing what some of your top employees have done. This is going to help improve communication in the workplace in no time.
9. Figure Out How to Let Your Employees Know When They're Falling Short
In a perfect world, all of your employees would put their best foot forward every single day and accomplish great things. But of course, there are always going to be a few employees who don't quite pull their weight and let their coworkers down as a result of it.
Just like it's important to give people credit where credit is due, it's also important to let employees who might be falling short know that they're doing it. You should have procedures in place that allow you to warn your employees when they're not living up to your standards.
10. Schedule Annual Reviews for Your Employees and Make the Most of Them
It's important for your company to set certain expectations for each and every one of your employees. When your employees know what you're expecting from them, it's easy for them to set goals for themselves and set out to reach them.
You should get into the habit of communicating your expectations for your employees clearly through the use of annual reviews. These reviews will give you an opportunity to tell your employees how their performance has been over the course of the last year. They'll also give you a chance to let them know what you would like to see from them moving forward.
Some companies sort of just go through the motions when holding annual reviews. You should avoid doing this and make the most of them so that your employees all know what you're expecting from them in the coming year.
11. Encourage Your Employees to Spend Time Talking About More Than Just Work
You want your employees to spend the majority of their time at work talking about work-related things. This is going to ensure that they're being as productive as they can possibly be.
But at the same time, you know what they say about "all work and no play," right? It's not good for a person's psyche!
You should, therefore, try to encourage your employees to talk to one another about more than just work. You can do this by holding March Madness challenges or bringing in special guest speakers. These things will get your employees to communicate about other things and help to bring them closer.
12. Tell Your Employees to Take Advantage of Your Company's HR Department
No matter how hard you work to get your employees to talk with one another more often, there are going to be some topics that they don't feel comfortable talking about with their coworkers. It's why you need to have an HR department set up to listen to any pressing questions or complaints that they might have.
It's also why you should stress the importance of your employees taking advantage of your HR department. They shouldn't be afraid to set up a meeting with HR if they have something that they would like to discuss.
13. Evaluate Your Company's Communication Skills Every So Often and Make Adjustments Accordingly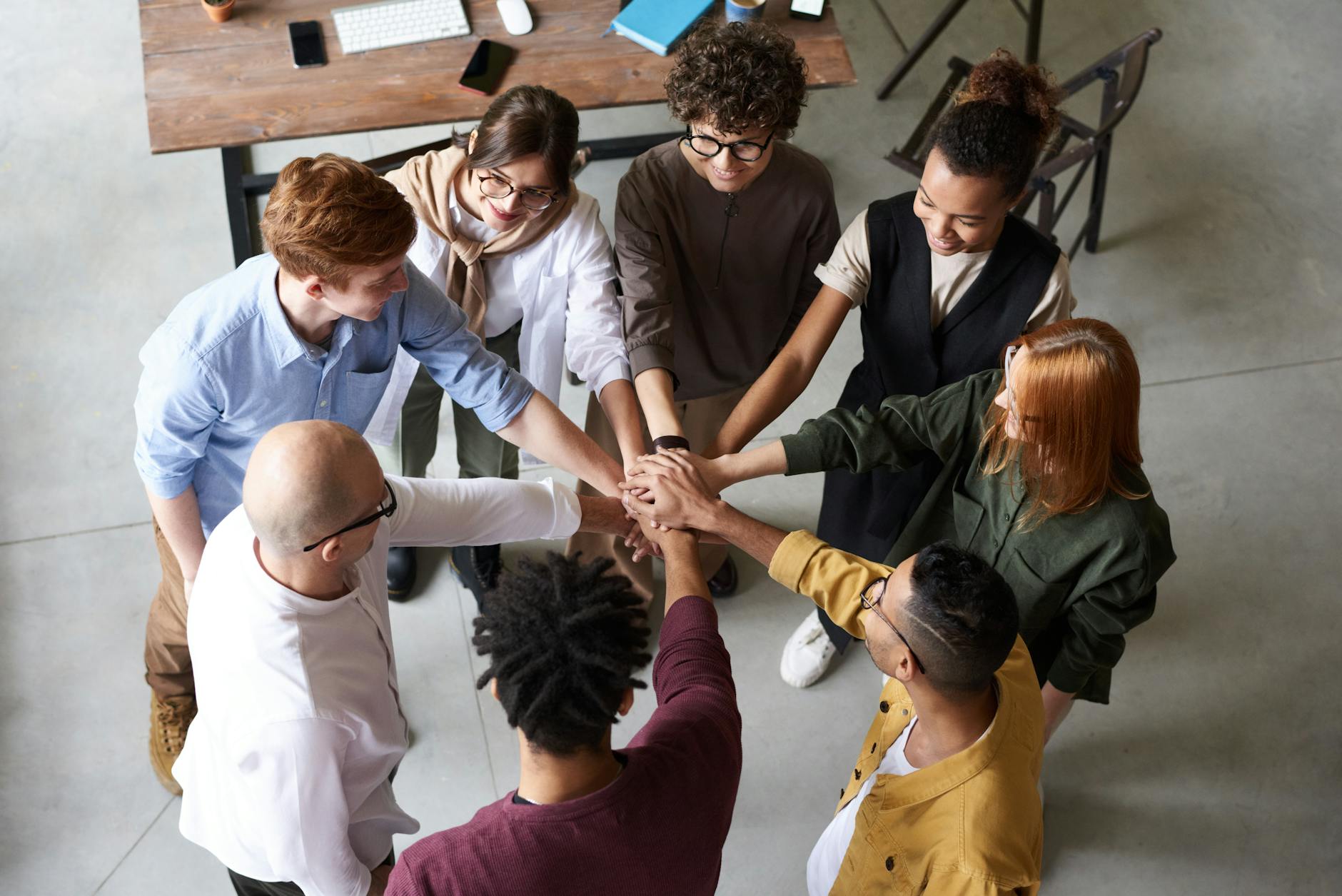 Once you work hard to improve communication in the workplace, you might be tempted to throw your communication initiatives on auto-pilot and keep them in place for an extended period of time. But the truth is that you can't afford to do this!
You're going to need to work on honing your company's communication skills every day. And that means that you'll have to evaluate these skills every so often and find more ways to improve them. It's the only way you're going to continue to get communication in the workplace to a good place within your company.
Improving Communication in the Workplace Is Very Important for Your Company
If your employees aren't able to communicate effectively with you and with their coworkers, it's going to spell trouble for your company as a whole. Poor communication could take a real toll on your company and cause you to miss out on reaching your goals.
You should work to improve communication in the workplace by implementing some of the initiatives that we've discussed here. They should make good communication a bigger priority and lead to great things for your company in the future.
Find more good advice on running a business by checking out the other articles on our blog.