Many business owners are starting to understand that an inclusive workplace allows them to enjoy many exciting benefits. They can improve their reputation, understand their customers better, and even enhance their business innovation. Employees also benefit by having a more diverse range of experiences and perspectives. 
However, some business owners struggle to know whether they've mastered inclusivity or if there's room for improvement. Here are some of the most telling signs that a workplace stands out for being inclusive. 
1. They Have a Diverse Workforce
Any prospective employee wishing to learn about a company's inclusivity generally only needs to look at the company's employees. Sometimes, photos and descriptions are published on a company's About Us page. Alternatively, you might see them in person when attending a job interview or induction. 
Take note of the spread of cultures, genders, ages, and other demographic markers. A high level of diversity generally indicates that a company is working hard to provide an inclusive workplace. 
2. They Receive Outside Help
A business owner or manager who wants to ensure their workplace is inclusive won't work alone. They'll likely realize they don't have enough experience and knowledge in this area and will reach out to a social procurement and inclusive employment organization to help. Such businesses are generally not-for-profit and help companies increase inclusivity while simultaneously filling workforce gaps. 
3. They Tell You
Finding out whether a workplace is inclusive doesn't have to be guesswork. You are within your rights to ask about inclusiveness and diversity if they pride themselves on these two points. 
For example, you might ask if they have any examples of how they're diverse if they list it as one of their company values. You can also ask what they do to ensure inclusion and whether they offer any inclusiveness training for employees. 
4. Employees Have Access to the Resources They Need
Employees can only be at their best when they are given what they need to perform their job to a high standard. A company or business can be seen as inclusive if they show a commitment to growth and well-being. 
Ask about training, company policies, and health and wellness programs. When these resources are available to employees, you can expect a business to prioritize inclusiveness. 
5. They Know the Difference Between Equity and Equality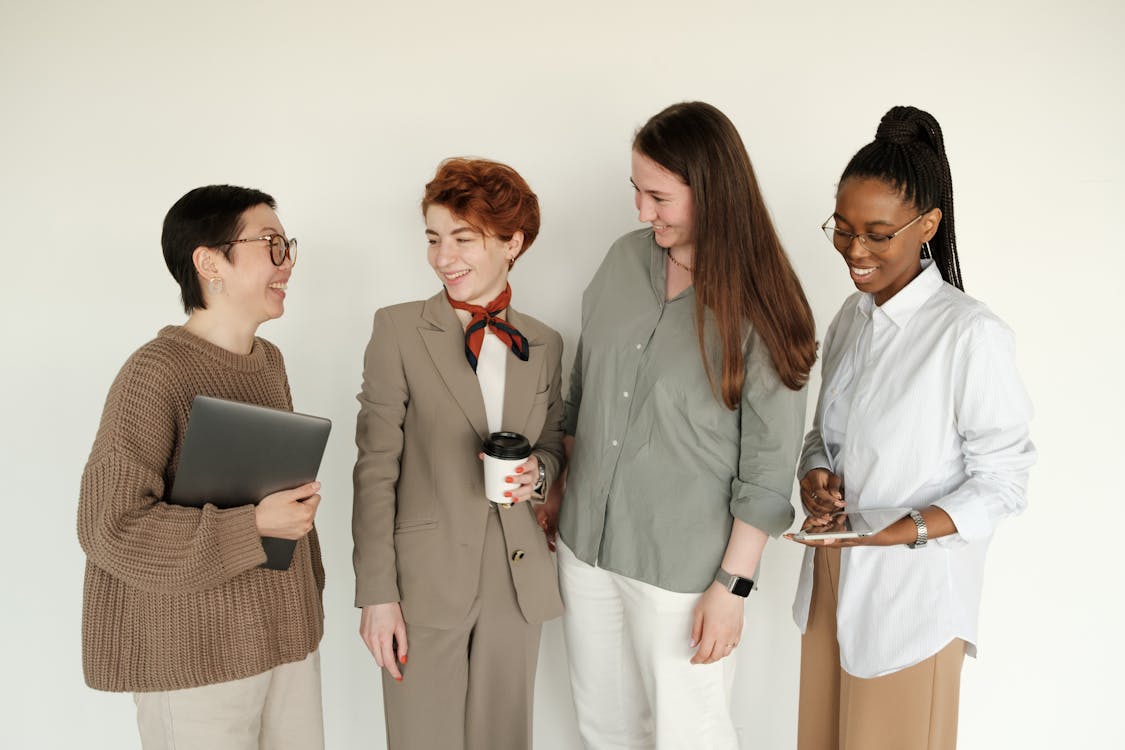 Equality describes treating everyone equally in terms of status, rights, and opportunities, whereas equity focuses on treating someone based on what they need to reach an equal outcome to someone else. 
The best business owners understand the difference and make changes to ensure everyone gets what they need to thrive in their line of work. There are plenty of ways to promote equity in the workplace, such as skills-based hiring, equitable benefits like spousal health insurance for same-sex couples, and equitable workplace access. 
6. Employees Are Happy and Engaged
Most employees want to work for a company that prioritizes inclusion, diversity, and equity. In fact, they are happier when they do. If you notice that employees seem engaged and happy, the company they work for might be at the cutting edge of inclusivity. 
Pay attention to whether employees seem to genuinely like their job and enjoy coming to work. You might even look for information about outreach and volunteering programs they're involved in that contribute to their engagement and happiness levels. 
As beneficial as inclusive workplaces can be for employees and employers, not all business owners have made inclusiveness a priority. Thankfully, you can certainly see which businesses stand out as inclusive and diverse by looking for the signs above.