Hiring a good security guard firm is an important decision that requires careful consideration. Security guards are a valuable asset to any organization, providing protection and peace of mind for employees and customers alike.
They're responsible for maintaining order, preventing theft, and responding quickly to any threat that arises. Therefore, it is essential to ensure that you hire a security guard firm that is reliable, experienced, and trustworthy.
The key responsibilities of a security guard are:
Patrolling the premises to ensure safety and security.

Responding to emergency situations promptly and effectively.

Monitoring and controlling access to the premises.

Investigating suspicious activities.

Cooperating with local law enforcement when needed.
Now that we know what a security guard's job entails, here are the best ways to hire a good security guard firm.
Research and Compare Security Guard Firms
Take the time to research and compare security guard firms. Spend time researching the years of experience each security guard firm has in the field. Read customer reviews and ratings online to get a sense of the company's service quality.
You should also check if the firm is licensed and insured. Make sure to read any fine print in the contract before signing up for the service, and find out how often they update their training to stay up-to-date on the latest security protocols.
If you're looking for Vancouver security guards, this is the single most important step you should take. 
Get a Written Contract
Get a written contract that outlines the services they will provide. This should include the hourly rate, any overtime charges, the length of the contract, the duties of the security guard, the response time the firm is expected to provide, and other important details. The contract should address additional services they may provide, such as surveillance equipment or training for the security guard. 
Additionally, the contract should specify the company's liability in the event of any injury or property damage that may occur while the security guard is on duty. Finally, the contract should include a termination clause so that either party can end the contract if the services aren't satisfactory.
Consider Training
Security guard firms must provide ongoing training and development for their guards to ensure the safety of their clients. Training should include both classroom instruction and hands-on experience. 
For example, classroom instruction could include topics such as legal requirements, report writing, security protocol, customer service, and conflict resolution. The hands-on experience could include practice with security equipment, drills, and simulated scenarios. This way, guards are kept abreast of changes in the industry and can respond quickly and appropriately to any risks.
Ask About Security Technology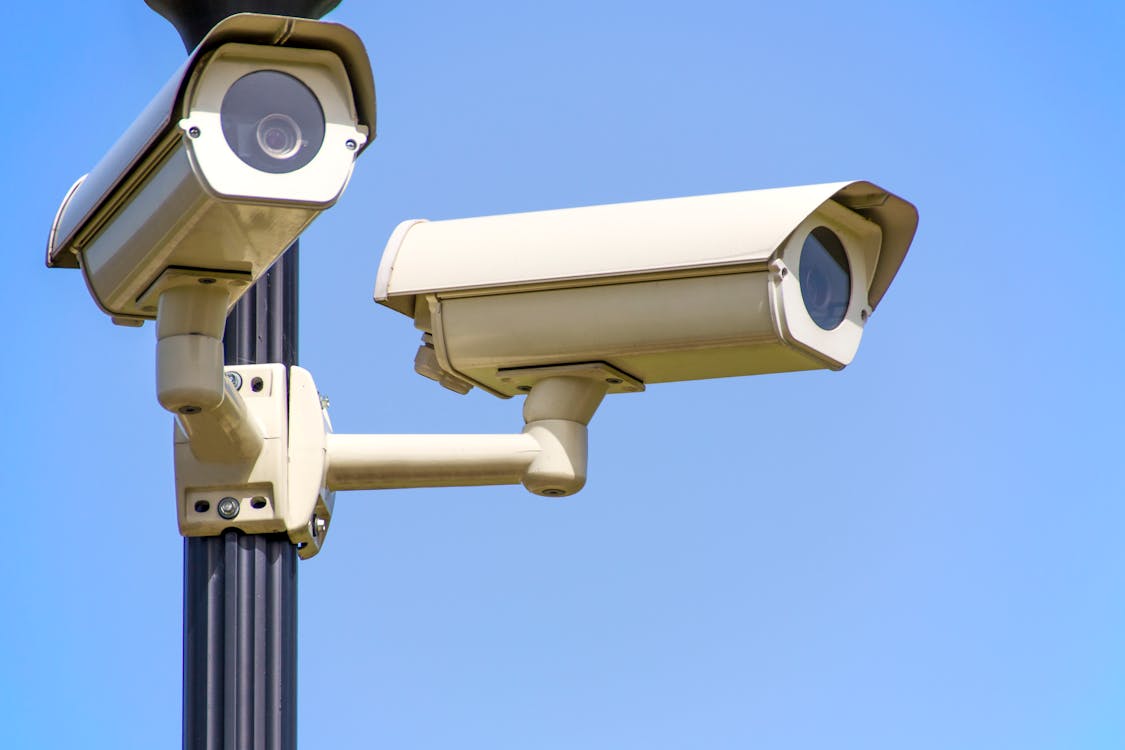 Inquire about the security technologies they use and how they plan to use them. Ask questions such as: 
What type of security technology do you use? 

What kinds of alarms are in place and how are they triggered? 

Are there cameras in place and what kind of resolution do they have? 

How often are the cameras monitored?

Are there any other technologies in place to detect intruders? 
Asking these questions ensures your premises are secure and that the firm you choose is using the latest and most effective security technologies.
Get Professional Liability Insurance
Professional liability insurance is a must for any security guard firm. This type of insurance covers costs associated with losses or damages that occur as a result of the security guard firm's negligence. 
This could include any property damage or personal injury that may arise due to the firm's failure to properly perform its duties. In addition, professional liability insurance helps protect your business from any potential lawsuits resulting from the security guard firm's negligence.