This is the era of digitization and one cannot really ignore the presence of it in his life, so here we are going to talk about Instagram tools for business. Therefore, you can see Growthsilo reviews to get all the valuable information about Growthsilo.
The world is growing faster towards technological developments and we ought to keep pace with the changing scenes. Otherwise, we are indeed going to miss a large chunk of progressing benefits in our personal and professional lives.
Thus, we can never really cut off digital media from our lives if we want to flourish more. When talking about digital media, you cannot miss out on social media platforms that contribute massively to digital developments.
Be it Facebook, WhatsApp, Instagram, Twitter, YouTube, or any other such platform which helps you connect to people on a larger scale (worldwide actually), social media resembles the digitization precisely!
And what's more interesting is that today these social media platforms are not only limited to chatting and making new friends only, it is widely used as business marketing, influencing, making professional communications and much more.
It is more of a profitable platform in terms of achieving digital marketing goals than just scrolling in your leisure time. If we talk about Instagram, last year it has recorded almost 1 billion active users across the world. It is indeed a gigantic number! No wonder Instagram is used for uploading pictures and videos, but it has now become a goldmine for the influencers, marketers, and brands to generate business leads. Wondering how Instagram can be useful for a business? Well, to clear the doubt we will discuss Instagram tools for business and marketing here in this article.
Below are the top 22 Instagram tools for business: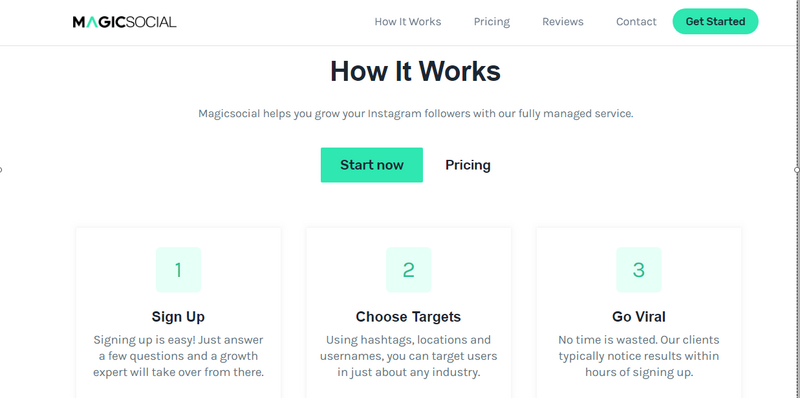 This is a tool that helps you to emulate the Instagram profiles of others. It allows you to keep track of the activities of a certain account as it provides numerous services which include benchmarking, engagement metrics, and side-by-side comparisons. These services ensure you understand the audience better and hence, build up such content which may influence these audiences to visit your profile.
2. Foursixty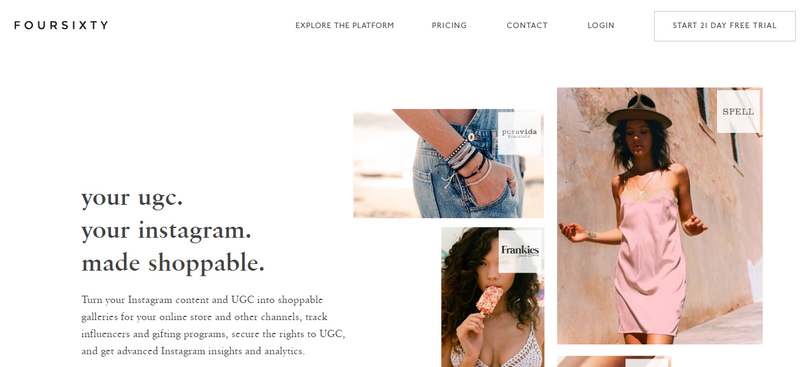 Basically an e-commerce oriented tool, Foursixty helps markets to create such galleries that represent their Instagram feeds. Online shoppers can directly visit the product page by clicking on the pictures. It also helps in audience engagement by curating user-generated content.
Video Tutorial | Foursixty for Shopify
3. Grum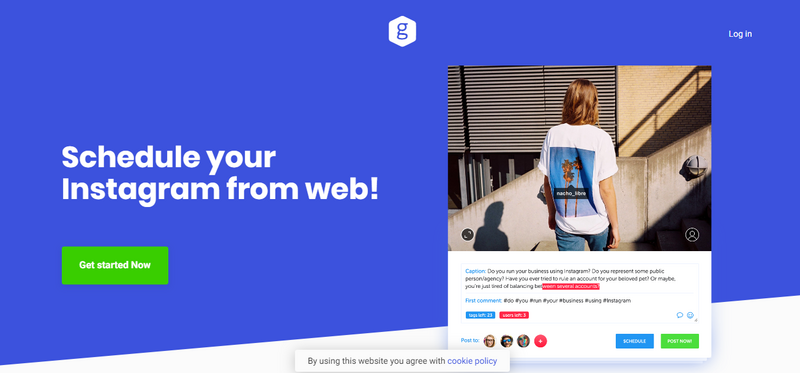 Marketers have a tough time managing all the activities of marketing, and thus, managing multiple accounts on only one social media platform won't be an easy task for them this tool helps in minimizing the time and efforts put in posting pictures and videos across multiple accounts by letting you schedule them all through its easy to use interface.
Video | Scheduling Instagram Posts with Grum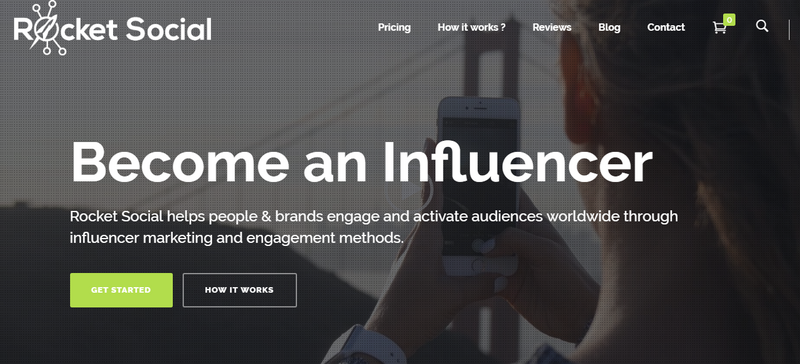 Every Instagrammer wants their photos to get more and more likes and you can get them via automation tools, you won't really want to let go of the opportunity. This tool is such an automation tool that helps your posts get numerous likes and thus increase audience engagement for better marketing strategies hence it's the best Instagram tools for business
5. Hopper

If you are a busy bee in running your business and practicing Instagram marketing at the same time, this tool might help. It allows you to schedule your posts well in advance. Each post can be well planned in advance (including tags and mentions also) and can even be operated in multiple accounts.
Video Tutorial | How To Plan, Schedule & Automate Your Instagram Posts Through Hopper
6. Iconosquare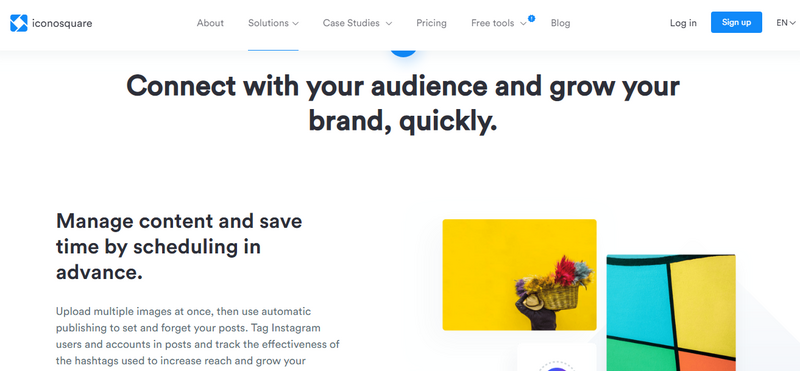 This is a very useful Instagram tool for business marketers. It helps you to leverage your Instagram profile better and guides you towards understating which posts can generate maximum audience engagements. Your posts can be scheduled in advance via this tool and it lets you know your followers better with its powerful analytics.
Video | Introduction to Iconosquare To Manage, Schedule, and Analysis Your Instagram Posts
7. Later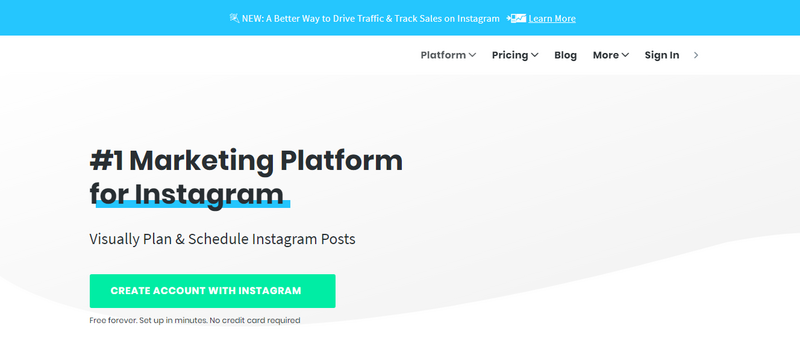 It has a good reputation amongst marketers due to its media storage and scheduling features. It can offer bulk media uploading and thus, can be used by marketers for complex content scheduling.
Video | Later Instagram Analytics Tool
8. VSCO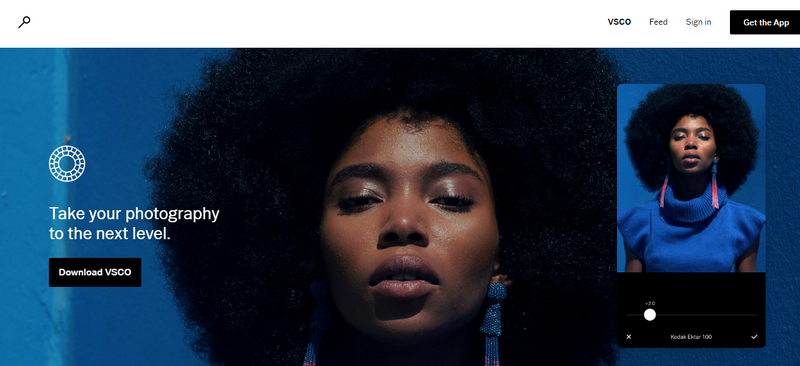 Instagram is obviously nothing but pictures (mainly) and so, when you are using it for business marketing, you ought to get your pictures right! This tool helps you take care of the photos by applying correct filters and machining them audience engagement worthy!
How To Get A KILLER Instagram Feed! VSCO Tutorial
9. SocialRank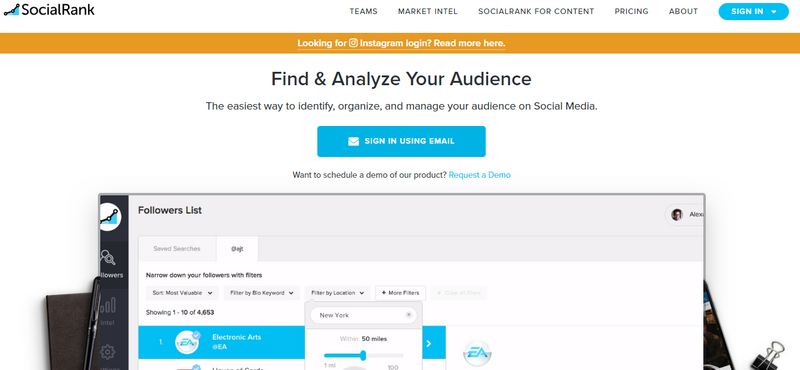 No social media marketing is complete with having enough followers. But do you think it's easy to have enormous followers in the initial stage of marketing! No, it's not! And that is why SocialRank is here to help; it lets you understand your audience better by creating analytics following the user demographics and brings you more followers easily.
How To Use Social Rank For Instagram| Video Tutorial
10. Magisto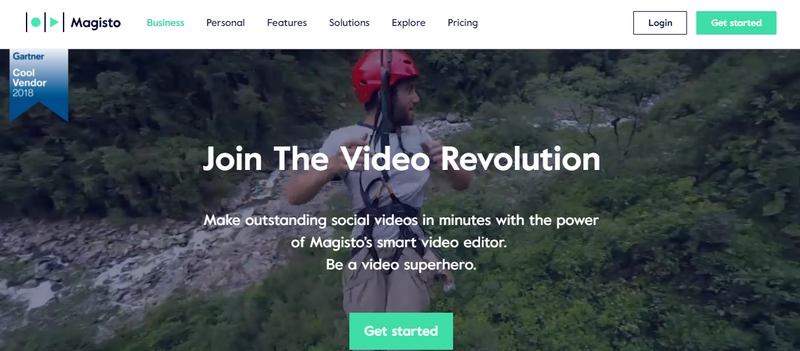 If you are into Instagram marketing for some time now, you would know what role video marketing plays in generating leads on the platform. So, this tool has come up with the AI to create and edit videos as per your business marketing needs to be posted on the business profile.
Video Tutorial | How To Use Magisto For Instagram
11. Combin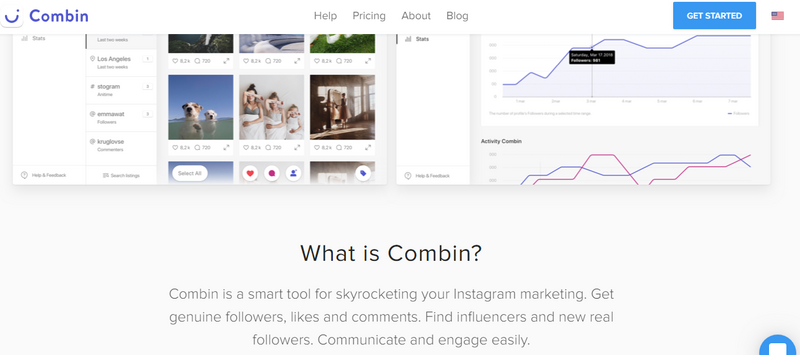 If you want to increase your followers or want more audience engagement in your account, Combin tool is the perfect one for you. This helps in generating genuine followers and your post gets more likes and comments. Good for growing your Instagram account in a more proliferated way.
Video | How to gain real Instagram followers with the Combin tool?
12. Focalmark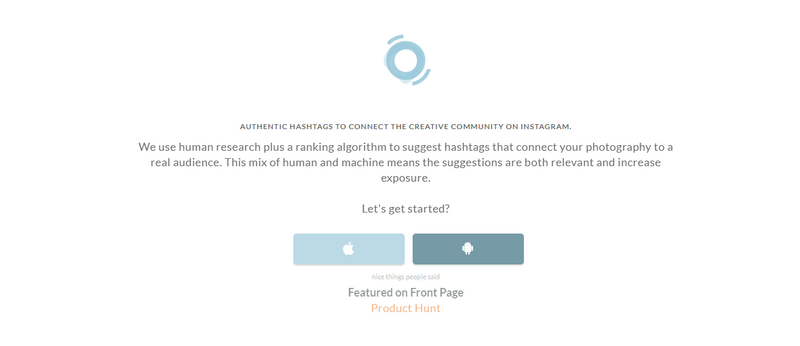 It is only raining hashtags on your social media posts and you must be up in the game if you are into business marketing via Instagram. By using this tool, you can optimize your choice of hashtags depending upon the posts you put up on the feed. It lets you incur better audience interaction.
Video | How to Find Popular Hashtags for Instagram Using the Focalmark App
13. Linktree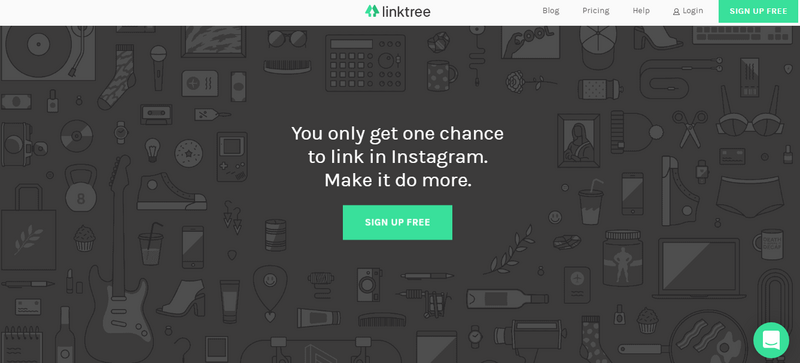 Instagram does not allow you more than one link to be placed in your bio. But when you use this tool, you can add more links to your bio (though not directly) for shelling out more information. When any user clicks on the one link that Instagram allows you, Linktree helps you open a tab with multiple links that have different CTAs.
VIdeo | How to Add LinkTree to Your Instagram Bio
14. Repost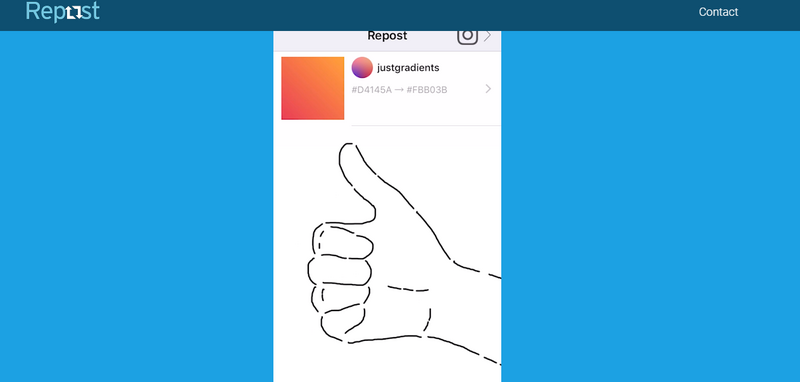 It is good for your business marketing strategies if you are into reposting the same content across multiple accounts. Just repost the original post made on one account and you get the same content along with all the profiles. It's easy to use and indulging tool for Instagram business marketers.  
Repost: How To Install and How it Works | Video Tutorial
15. Have2HaveIt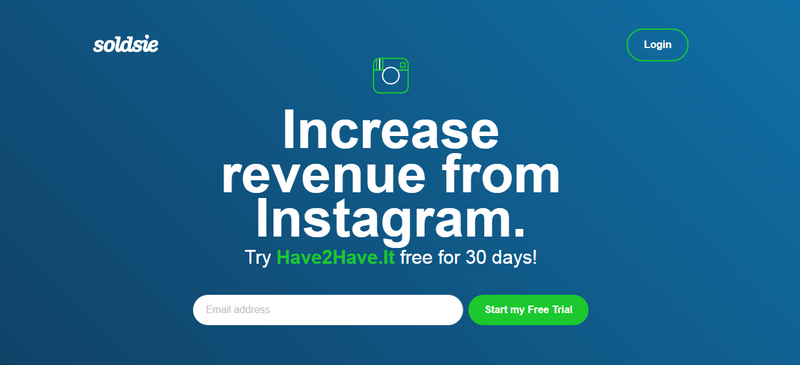 Selling on the Instagram profile would not have been so easier if you did not have this tool to assist you. This one helps businesses by providing links that take users directly to the e-commerce websites for further inquiry related to the products or services and hence, increase revenues.
Have2Have It Setup | Video Tutorial
16. Hootsuite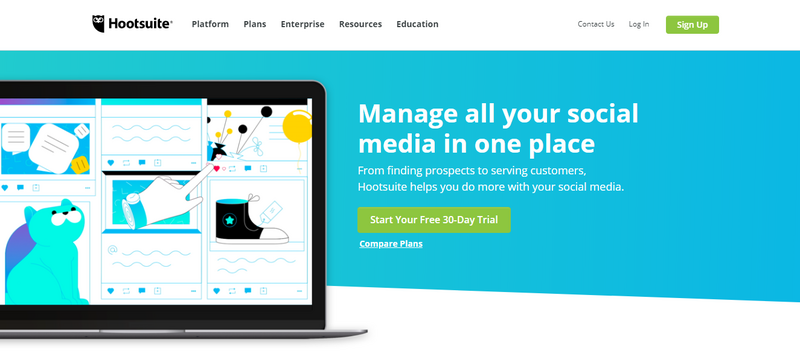 Business marketing through Instagram is made easier through this tool. You can not only plan your posts and schedule them in advance but also provides you multiple profile handling features. It lest you track activities of your competitor profiles, understand customers and hashtags better, and thus help you garner better audience engagements!
How to Publish to Instagram Business Accounts Using Hootsuite | Video Tutorial
17. Sendible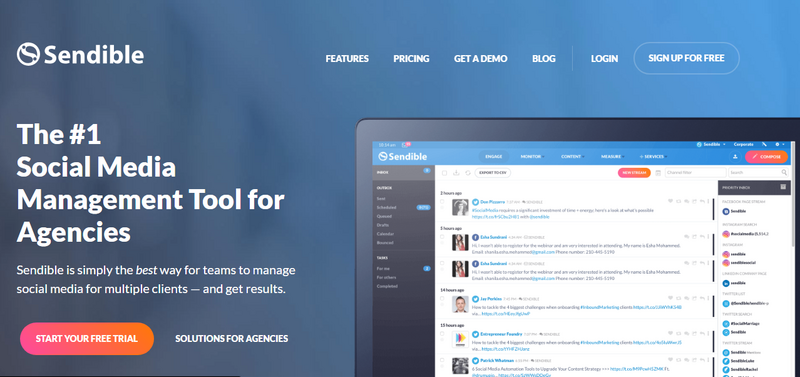 It is a tough task managing the social media account for business marketing so when you have multiple accounts on the same platform. This tool is handy in helping you with all the automation services needed for the quick handling of your Instagram business profile. It is easy with Sendible!
How to Post to Instagram with Sendible | Video Tutorial
18. Unfold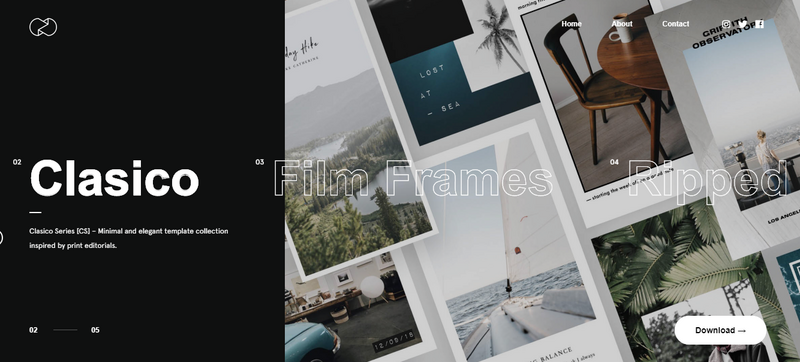 Your Instagram profile does not only contain posts, but it also has stories too! But many of us still don't know what power Instagram stories have in setting up the marketing skills. With this tool, you can make videos that look more like professional videos to post on Instagram stories to generate better leads.
INSTAGRAM STORY HACKS (unfold app) | Video Tutorial
19. Canva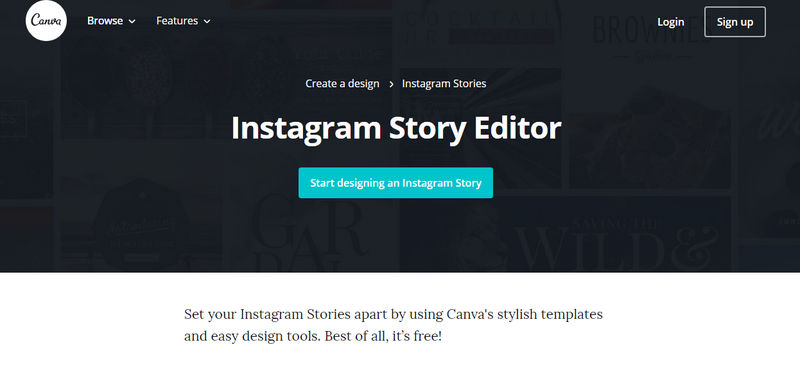 It is basically a photo editing app made exclusively for creating Instagram-worthy mages to be uploaded on the news feed and stories. Also, you can use it for free, so it's a free Instagram tool for business although have limited features on their free plan and offer more features in their paid plans. Nice pictures help you attract all nice audiences more!
How To Design Instagram Images In Canva | Video Tutorial
20. Boomerang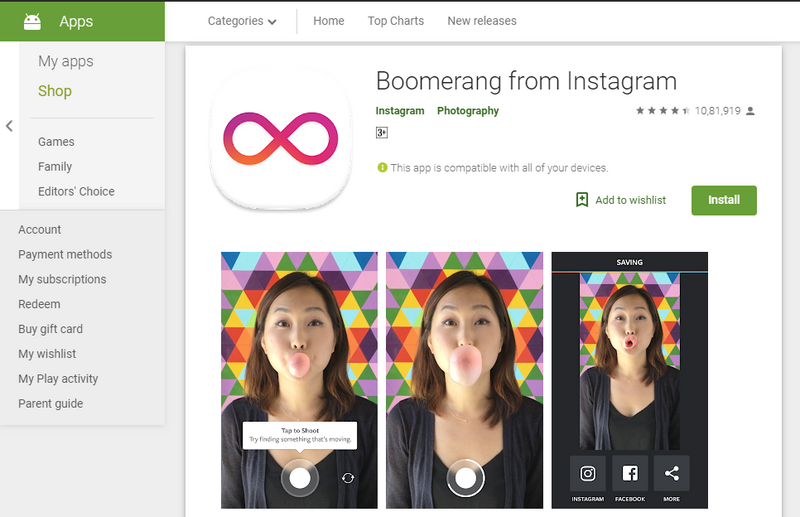 It is a tempting tool that makes you cool and funny at the same time which in turn brings better audience engagement to your profile. This tool allows users to make short videos (basically of 2-3 seconds) in which a series of snapshots keep on playing continuously making it reverse and forward at the same time. It's a good tool for travel influencers. Also, you can use it for fun hence make it the Instagram tools for business and fun. And the entertainment industry as well.
How to make a BOOMERANG| Video Tutorial
21. MobileMonkey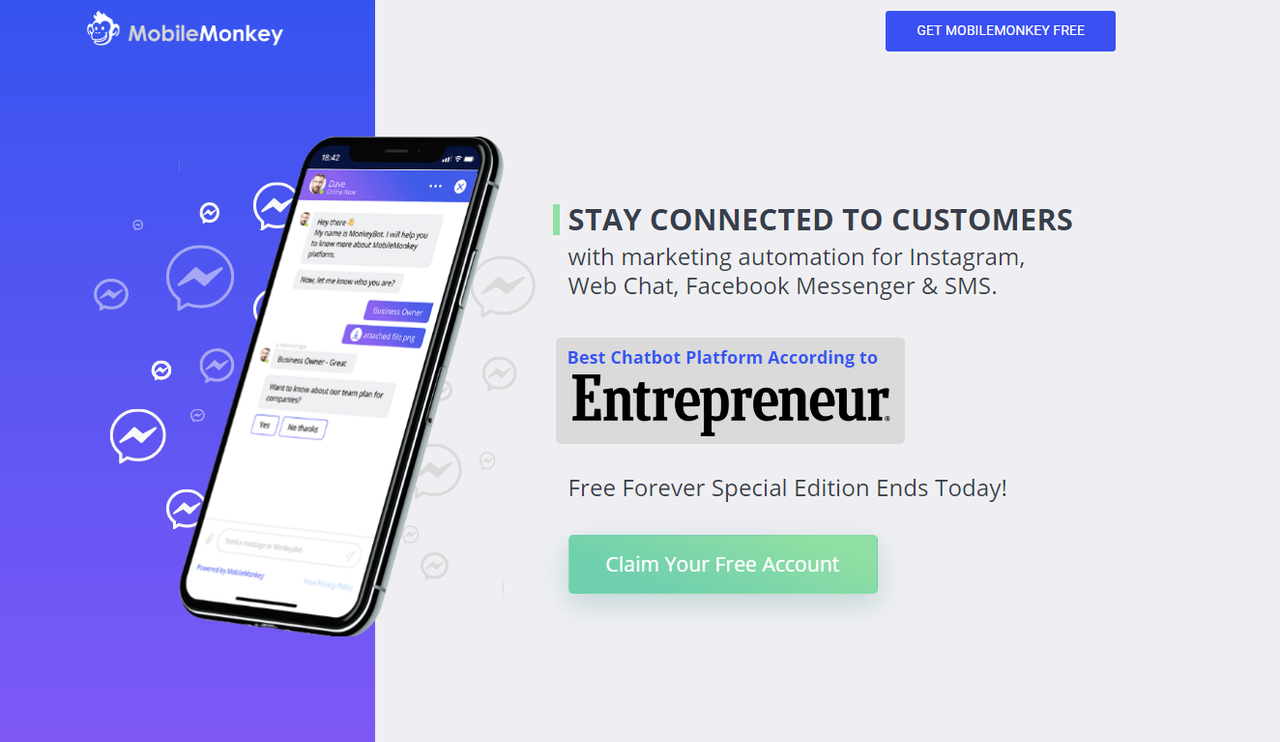 MobileMonkey is a multi-channel chatbot platform that enables companies to proactively engage with audiences on their website, Facebook Messenger, SMS text messaging, and other popular web chat applications.
It allows you to message your followers on Instagram with your Messenger Chatbot.
How to use MobileMonkey for Instagram | Video Tutorial
22. Gleam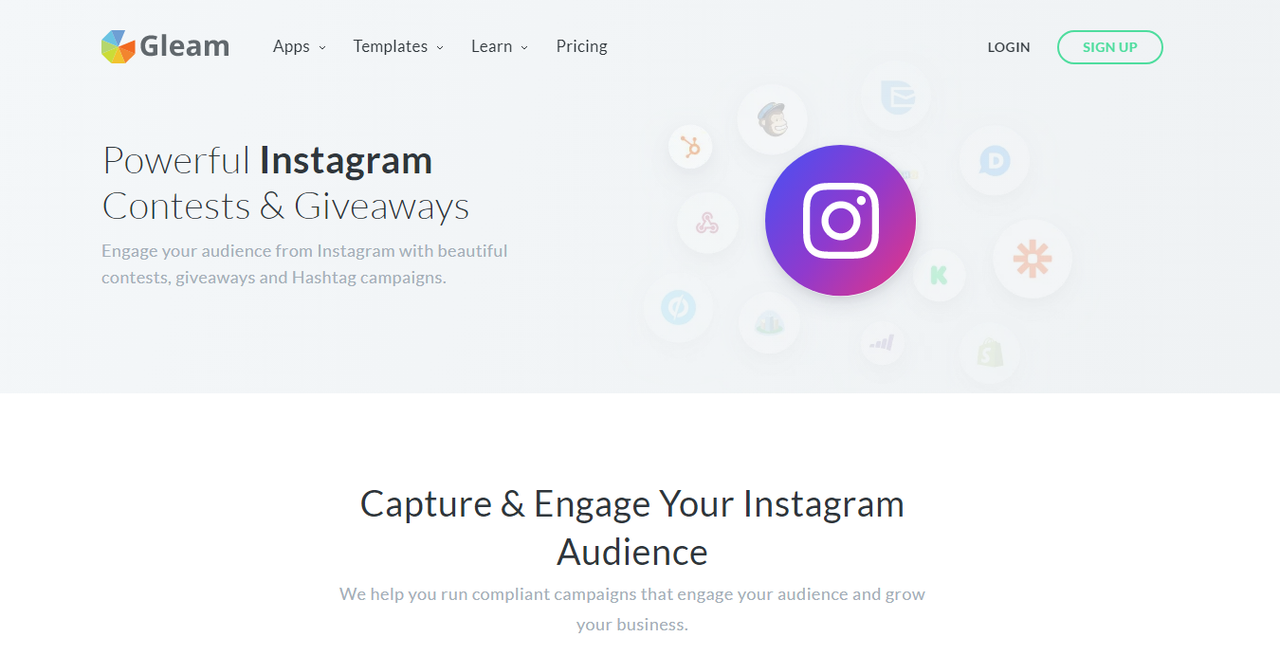 If you're searching for a growth-focused application to support your business marketing, Gleam is an excellent choice. With this app, you can efficiently design Instagram giveaways and monitor their progress in real-time. You can quickly establish a campaign using pre-built Instagram giveaway templates. By monitoring each user action, you can assess the effectiveness of your campaign. Additionally, Gleam provides other marketing and referral tools to manage every facet of your online marketing strategy.
To conclude:
We are moving fast to being a digitally developed world and it has benefited us in immense ways. We can now order food online, manage our travel bookings, shop online, do money transfers, and whatnot through digital procedures.
That is why, it is indeed verily needed that we practice and include digitization in everything we do, failing which we may lose out to immense benefits, as mentioned earlier in this article. And social media has become a revolutionary platform these days where billions of people are active every minute and indulged in some of the other kinds of activities.
If businesses can make use of such hugely popular platforms for generating leads for their marketing and advertisements, then they would be obviously more audience interaction which in turn would help in expanding the business.
These few best Instagram tools for business and marketing are proof that ideas of making comprehensive use of such social media platforms are inflowing heavily and so, we must also be wise enough to consider these easy options of marketing and business without having to invest much in the same!