When the worlds of sports and business collide, an extraordinary opportunity emerges – the creation of a sports brand that encapsulates the thrill of competition, the dedication of athletes, and the passion of supporters.
From sweatbands to entire sporting franchises, the landscape is vast, exciting, and brimming with potential. But how do we navigate this terrain?
The answer lies in understanding and emulating the journey of successful athlete-entrepreneurs who have been there, done that, and taken home the gold.
6 Lessons to Learn from Successful Athlete-Entrepreneurs
1. The Vision of Victory: Beyond the Finish Line
Building a victorious sports brand starts with a vision. Not a mere goal or an objective, but a vivid, compelling image of what your brand will stand for, the heights it will achieve, and the impact it will create in the sports universe.
Take Michael Jordan's iconic partnership with Nike, giving birth to the esteemed Jordan brand. It wasn't just a business deal – it was the manifestation of Jordan's vision of greatness, performance, and elegance on and off the basketball court. The Jordan brand encapsulates more than just athletic shoes; it has become a symbol of the relentless pursuit of perfection, echoing Jordan's journey.
2. Brand Identity: Your Playbook to Standing Out
A sports brand that echoes in the minds of the audience long after the final whistle has a robust, unique brand identity. It's a unique blend of what your brand believes in, how it speaks, and how it presents itself.
Under Armour is a standout example of a brand that hit a home run in this aspect. They positioned themselves as a go-to brand for athletes looking for sportswear that enhanced performance and offered superior quality. Their consistent commitment to innovation in athletic wear has been the hallmark of their brand identity, making them a beloved choice for sports enthusiasts worldwide.
3. Authenticity: The Heartbeat of Your Sports Brand
True connection with your audience comes from authenticity. Your audience wants to see the heart and soul behind the brand, not just a logo or a catchy tagline.
When we look at David Beckham's co-owned football club, Inter Miami CF, we see a man who wears his passion for the beautiful game on his sleeve. His honest approach toward his love for football and his ambition to nurture soccer in the U.S. has woven a bond of authenticity with fans and stakeholders. It's a testament to how authenticity nurtures deep-rooted loyalty and connection.
4. Strategic Partnerships: A Game Plan for Growth
In the sports arena, the essence of partnerships transcends beyond the concept of 'two is better than one.' It's about finding allies who share your passion, resonate with your vision, and are ready to chase shared objectives.
Consider the entrepreneurial journey of Serena Williams. Beyond her prowess on the tennis court, she excelled in the arena of business with her venture, Serena Ventures. By forging strategic partnerships with companies that harmonized with her brand's values, she not only extended her reach but also added value to her brand, showcasing the power of mutually beneficial alliances.
5. Digital Mastery: Scoring in the Digital Arena
Today, the sports ground is not just physical; it extends into the digital domain. Effective use of online platforms is not a luxury but an absolute necessity. It enhances your brand's visibility, facilitates audience engagement, and can be a significant player in driving sales.
Cristiano Ronaldo, the football phenom, embodies this to perfection. With his masterful use of social media platforms, particularly Instagram, he has created a globally recognized personal brand, which in turn fuels the success of his brand: CR7.
6. Power Play with Personal Branding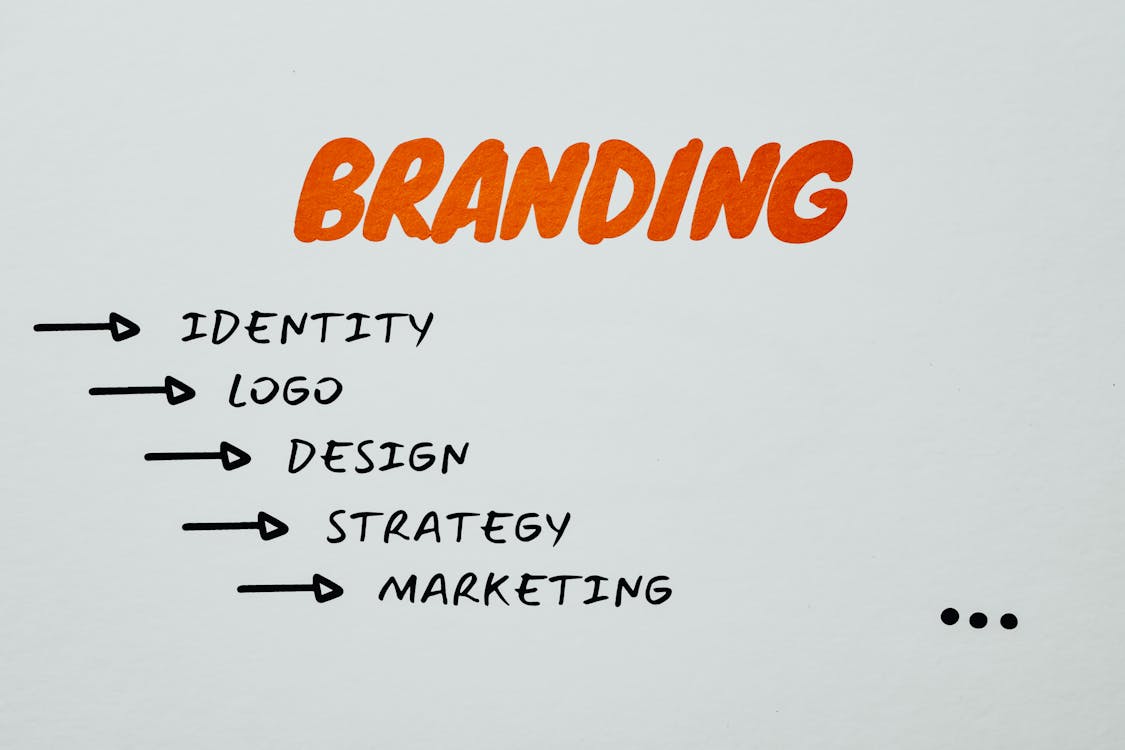 In the sporting world, athletes are brands themselves. By leveraging this personal branding, athletes can reinforce their sports brand, creating an unbreakable bond of trust and recognition. Sports branding, thus should be a centerpiece of your brand strategy.
Venus Williams' brand is a shining beacon of this approach. Her activewear line, EleVen, reflects her commitment to self-expression, empowerment, and unwavering confidence. The personal branding and her sports brand coexist and thrive, each reinforcing the other.
On Your Mark, Get Set, Go!
Creating a sports brand that stands on the podium of victory is not a sprint; it's a marathon. But with lessons from the journeys of successful athlete-entrepreneurs as our guiding stars, we can chart our path.
By cultivating a compelling vision, crafting a unique brand identity, forming authentic connections, forging strategic partnerships, mastering the digital arena, and leveraging the power of personal branding, you can transform your love for sports into a winning sports brand.
The crowd is cheering; the finish line is in sight – are you ready to go for the gold?