There are high chances that you've come across people selling CBD-infused foods or beverages such as energy drinks, tea, coffee, wine, cookies, etc. All these are categorized into CBD edibles and have gained popularity in recent years.
CBD is classified as a non-psychoactive cannabinoid, meaning that it doesn't have any mind-altering effects, i.e., feeling high. It only has some therapeutic effects that don't result in any form of impairment. In most cases, CBD edibles take a gummy sweet form. Most of these types of edibles don't have any THC, which is associated with making people feel high.
Effects of CBD Edibles
Most edibles generated from cannabis have therapeutic effects, which play a significant role in dealing with stress and anxiety among people. Typically, these edibles have an almost similar effect to other products containing CBD.
However, the effects of CBD on these edibles will sometimes vary depending on one's fat saturation and general body weight. This is why experts recommend users begin with smaller amounts and determine the actual effects of the edibles. There have been some reports about some people experiencing fatigue, mild nausea, dry mouth, and dizziness after taking these edibles. The solution to these is to reduce the intake next time.
Common Benefits of CBD Edibles Include
1. Prevents lung irritation
Taking CBD edibles lowers the risk of lung irritation. Most people prefer using vapor pens to get CBD benefits quicker. Although this helps one get the CBD effects quicker, it has some long-term implications.
Most vapor pens have added thinning agents such as polyethylene glycol (PEG) and propylene glycol (PG). Studies show that these agents generate toxic carcinogens that cause lung irritation when heated. Therefore, taking edibles containing CBD will potentially help you lower the risk of inhaling these toxic thinning compounds.
2. Long-lasting relief
If you don't want to inhale CBD vapor pens or smoke cannabis, you can consider taking CBD edibles. These edibles take a while before you can feel the CBD effect, typically half an hour to two hours. However, their effects last longer. There are many foodstuffs that contain the active compound. The CBD effect will be released slowly as digestion continues, resulting in a long-lasting relief experience if you take these foods.
3. Easy to make
Making these edibles isn't difficult at all. Some people prefer making their own edibles containing CBD at home to save on the general costs. They cook or bake their foods or make beverages of their choice and later add CBD extracts. Nowadays, people can purchase CBD crystals online or at various local cannabis stores. The best part about making your own cannabis-infused edibles is that you can easily control the CBD amount you use.
4. They're non-psychotropic
Although these edibles contain a certain level of cannabis compound, they don't have any psychotropic effect. i.e. 'feeling high'. The edibles provide a mood uplift to the user and improve positive and alert energy. Since the edibles have long-lasting nature, they also give prolonged relief to those dealing with daily stresses and mild pains. Generally, if you want to take advantage of this cannabis without getting any psychoactive experience, you should consider taking these edibles.
5. Makes you feel good
Edibles containing cannabis have a compound called THC that's well known for its calming and relaxation effects. THC works on the brain's neurotransmitters by producing flight responses to counter high stress or anxiety levels by lowering autonomic arousal and heart rate.
Do CBD Edibles Negative Have Side Effects?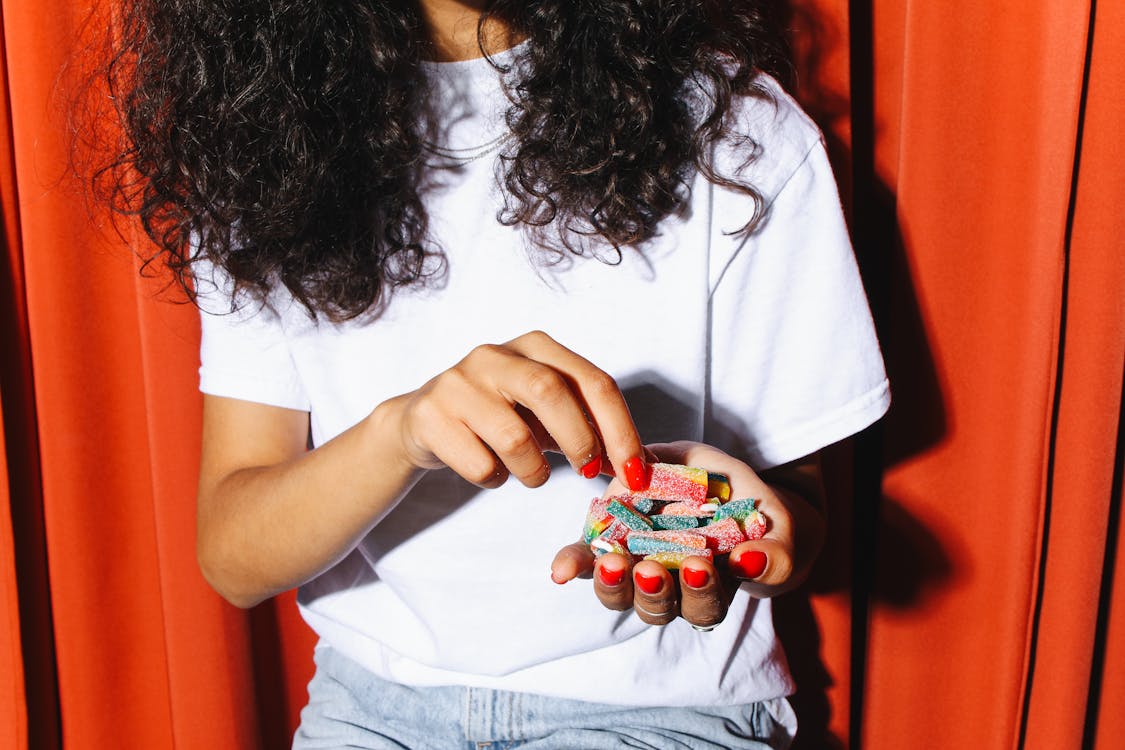 The world health organization (WHO) has categorized CBD as a safe compound for everyone regardless of their age. However, there have been some reports of some mild side effects associated with these edibles, such as diarrhea, appetite changes, dizziness, fatigue, and dry mouth. These side effects are primarily associated with taking too much CBD.
How to Choose the Right Edibles for You
Due to the numerous choices of edibles today, it's a bit challenging to choose the best ones. However, you should consider looking at the following before you purchase:
Hemp source – choose edibles made from organic hemp.

Select CO2-extracted CBD

Only Purchase laboratory tested CBD edibles

Purchase them from a reputable and licensed local or online dispensary
In Conclusion
CBD edibles are a great way to enjoy the benefits of cannabidiol without having to smoke or vape. If you're looking for an easy, convenient, and tasty way to consume CBD, then look no further than CBD edibles.