Recently updated on October 25th, 2022 at 12:08 pm
The U.S. Bureau of Labor Statistics projects that physiotherapists' employment will grow by 18% within the next ten years. As it stands, the number of physiotherapists is relatively high, and choosing one over the other is not always easy. Yet, you can't afford to blunder in your choice of a physiotherapist.
Physiotherapists treat diseases, disorders, and injuries through physical techniques. You need to get the best physiotherapist to restore your body's full functionality. As such, the stage of selecting a physiotherapist is the most important.
If you're looking for a physiotherapist and don't know where to start, you're in the right place. Keep reading to learn what criteria to use to get the best physiotherapist.
Check The Physiotherapist's Qualifications
The minimum requirement for physiotherapists is often a Master's or Bachelor's degree in physiotherapy. Education background for physiotherapists provides them with the necessary knowledge needed to execute some duties. It is crucial to work with a therapist who has a degree from a recognized university.
Physiotherapists usually seek further education in the field. The education courses enable them to advance their treatment and diagnosis skills for better and efficient service delivery. Choosing a physiotherapist with more credentials, qualifications, and education will significantly impact your recovery journey.
Higher education levels are an indication that the therapists commit to growing to higher expert levels. You can check an identified clinic's website to see the qualifications of their physiotherapists. Better still, you can ask your therapist for these documents in the vetting stage for you to be confident in the treatments.
The Best Physiotherapist Seeks Continuous Professional Development
The health industry is ever-changing! The treatments that one could swear by a decade ago are now obsolete. Physiotherapists need to be up to date on the current treatments for different conditions.
Physiotherapists must be committed to continuous professional development. They ought to undertake regular in-service training and practice reflection to know what's trending in the industry. You can check a physiotherapist's website to see the extent of their skills on the treatments.
However, it would be best if you were critical in your vetting as some professionals can fake their credentials. You can research more on the professional development for physiotherapists to know what to expect from your doctor.
Experience
The last thing you'd want is to have a novice attending to you in a physiotherapy clinic. Before settling on a physiotherapist, confirm their experience. With more experience, you're almost guaranteed quality services.
You can check the physiotherapist's years of experience from their profiles, either on LinkedIn or their websites. Most of these specialists who have been operating for years have already built a reputation. As such, you'll be guaranteed the best services.
While at it, don't settle on a physiotherapist who is still using outdated equipment. With advancements in health technology, your physician should have modern equipment.
The Location And Look Of The Clinic
When looking for the best physiotherapist, you can't afford to ignore their clinic. If you're uncomfortable with the setting and look of the clinic, seek an alternative. Visit the clinic to know if you like its appearance.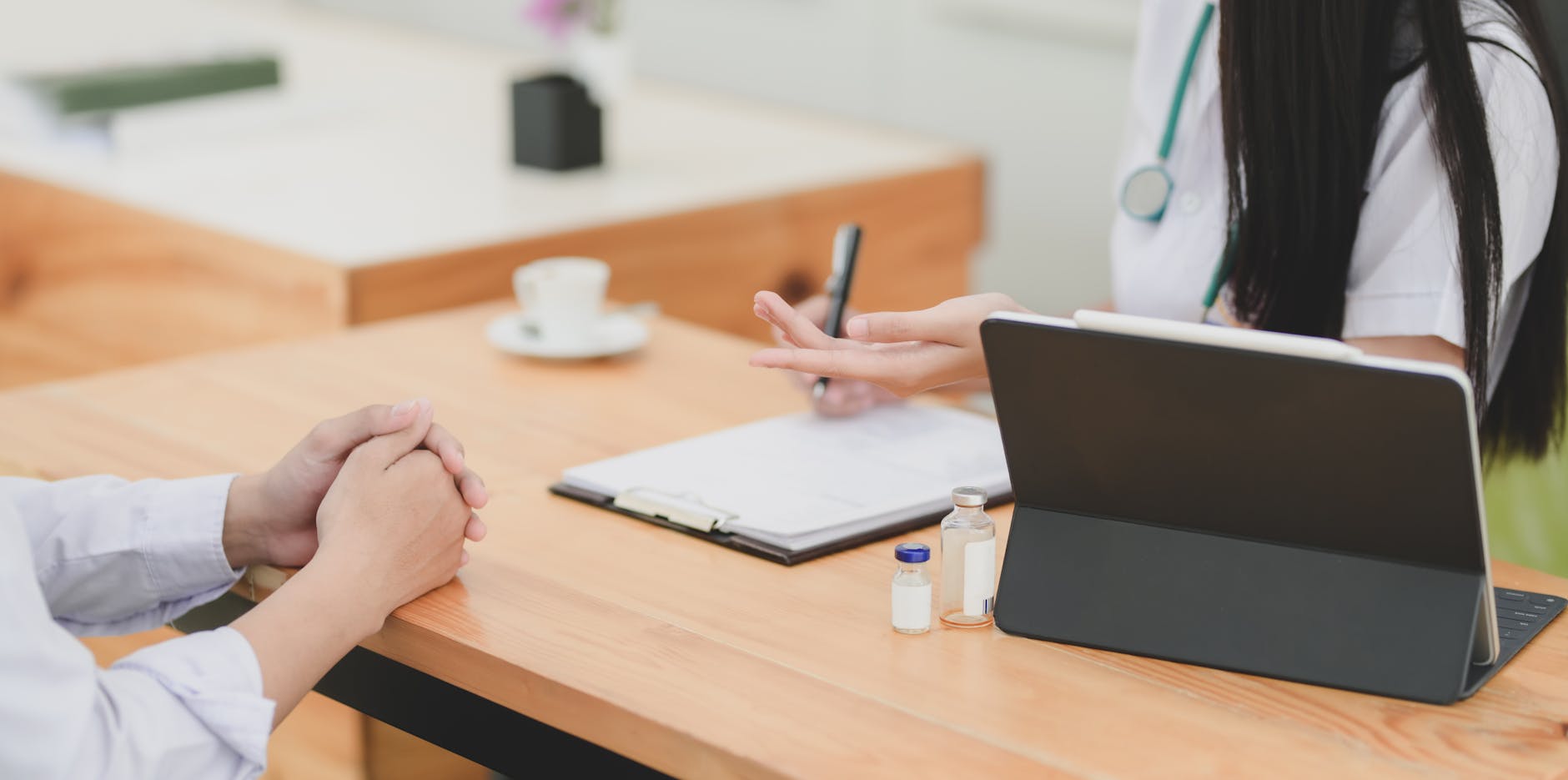 Some physiotherapist clinics are open concept, while others are private treatment rooms. When you know the setting you prefer, it will be easier to settle for a particular physiotherapist. Check the lighting and cleanliness of the clinic to determine if it's ideal.
The clinic's location is another factor you might want to consider. You can get a local physiotherapy clinic to save you time and resources when attending your sessions. Besides, if you need emergency services, a clinic near your home is the ideal option.
Referrals And Reviews
There's no better way to get the best physiotherapist than using referrals. Your networks, such as colleagues, family, and friends, can give you contacts of reliable physiotherapists. Close networks can recommend physiotherapists who have offered exceptional services in the past.
You can also get suggestions of credible physiotherapists that you can consult through internet searches. About 90% of consumers read reviews before an actual visit to a local business. With sites such as Google and Yelp, you can get important information about a physiotherapist.
An internet search will give you a list of physiotherapists near you. Identify the physiotherapist that you'd want to work with and do a thorough background search. You might get customers' reviews and testimonials that will influence your choice.
The Treatment Period
In the physiotherapy industry, time taken for treatment is an essential consideration. While there is no standardized time for a typical session, the ideal time for a session is 30 minutes. You'll be charged for the professional's time mostly per hour's basis, make it count.
When vetting a physiotherapist, inquire about the treatment time. Ask the physiotherapist the number of patients treated in an hour to estimate the time your session is likely to take. If you're seeing your therapist for a few minutes, the cost will be lower than when you go for more minutes.
Some physiotherapists often refer patients to their assistants for some services. You need to know more about the entire team to be confident about the treatment.
Getting The Best Physiotherapist Shouldn't Be Hard
Many people are often in a dilemma about which physiotherapist to visit. Given the many physiotherapists around, it's not surprising. With the listed tips, you can settle on a physiotherapist who will offer you quality services.
You can get the best physiotherapist effortlessly once you outline your needs. From referrals to checking credentials, there are different ways to land on a professional.
Physiotherapy services are quite specific, and you can't afford to work with a novice. As such, it would help to take your time to look for the best physiotherapist.
Besides content on health, our blog deals with a range of other themes ranging from business to lifestyle. Keep exploring to learn more!