Recently updated on October 25th, 2022 at 11:43 am
Are you trying to figure out how to get flawless-looking skin? Healthy skin can be achieved but you have to start working on it from the inside out, one of the best places to start is by making sure your body and skin is hydrate well. 
Learn more about how to hydrate your skin so you can get that flawless look in no time!
1. Drink Plenty of Water
One of the first steps you need to take for hydrating your skin is by making sure your body is hydrated. The general recommendation is to have at least 8 glasses of water every day. 
Of course, your body might require more or less. This rule depends on the amount of physical activity you perform during the day, how much time you spend in the heat, or how much you weigh. 
You can also eat foods that are rich in water to help hydrate your body. Fruits and veggies such as watermelon, peaches, cucumbers, or bell peppers are a great way to boost your water intake. 
2. Use Water-Boosting Products
If your skin is in need of moisture you should avoid using products that are super thick. Instead, you should use products that include ingredients such as hyaluronic acid. This ingredient attracts water and can hold a high amount of water with little effort. 
A quality water-boosting product should also include a formula that prevents water from evaporating quickly from your skin. This allows the water to stay in your skin and lock in the moisture that you need. 
3. Avoid Long, Hot Showers
It might seem counterintuitive to avoid taking long showers but it can actually work towards eliminating the protective barrier of your skin. Especially if the water is too hot. 
When you lose that protective barrier, your skin is unable to lock in the moisture and oils that are necessary. This will eventually lead to your skin becoming dehydrated. 
The best way to keep your skin protected and hydrated while bathing is by using lukewarm water. This will help keep your protective skin barrier from breaking down.
4. Always Use Sunscreen
To protect your skin from the harsh UVA and UVB rays from the sun you should wear sunscreen every time you leave the house. The sunscreen will help protect your skin from becoming dehydrated which can lead to the breaking down of elastin and collagen. 
Collagen and elastin are what give your skin strength and elasticity. Without this, you can suffer from wrinkled, saggy skin, which will make you look older than your years. 
5. Daily Vitamins
Vitamins are a great way to give your body what it needs. This is especially true on days when you can't get all the fruits and vegetables you need. There are many vitamins that target the various nutrients that your body needs on a daily basis. 
There are also hair and skin vitamins that can help with hair growth and skin health. Vitamin A, Biotin, Vitamin C, Vitamin E, and Vitamin B12 are some of the best ones you can take to help boost your intake and help your skin looking great. 
6. Get a Humidifier
If you live in a dry climate or have especially cold winters, then you know that your skin can feel dried out from time to time. That is because there is low moisture in the air which is causing your skin to become dry. 
If you invest in a humidifier for your home it will help reintroduce moisture back into the air. This will help your skin keep its moisture locked in and keep you from left feeling dry all the time. 
7. Eye Creams
There are many who think they should avoid using eye cream until they get older. The fact is the skin that is around your eyes is some of the most fragile and thinnest skin on your body and requires attention long before your later years. 
By using an eye cream regularly you can keep the skin moist and avoid wrinkles or sagging. For extra protection look for products that contain manuka honey extract. This extract will provide instant moisture. 
8. Hands and Feet
When you are focusing on keeping your skin hydrated it can be easy to focus mainly on your face. However, you should also pay attention to your hands and feet, especially since they get the most work. 
Luckily, it is easy to give your hands and feet some love without a lot of work. Before you head to bed, apply some moisturizing cream to your feet, and then slip on a pair of socks. Then apply the same cream to your hands and put on a pair of light cotton gloves. 
In the morning, when you wake up, you will have moisturized skin that feels nice and soft. If you have a moisturizing cream that works for more than one area of your body, you could also apply it to your neck and chest before heading to bed. 
9. Adapt to the Season
Throughout the year you should stay mindful of how the weather changes with the season. The summertime might be a lot more humid than the winter months. This means that you will need to change your techniques and what products you are using with the season.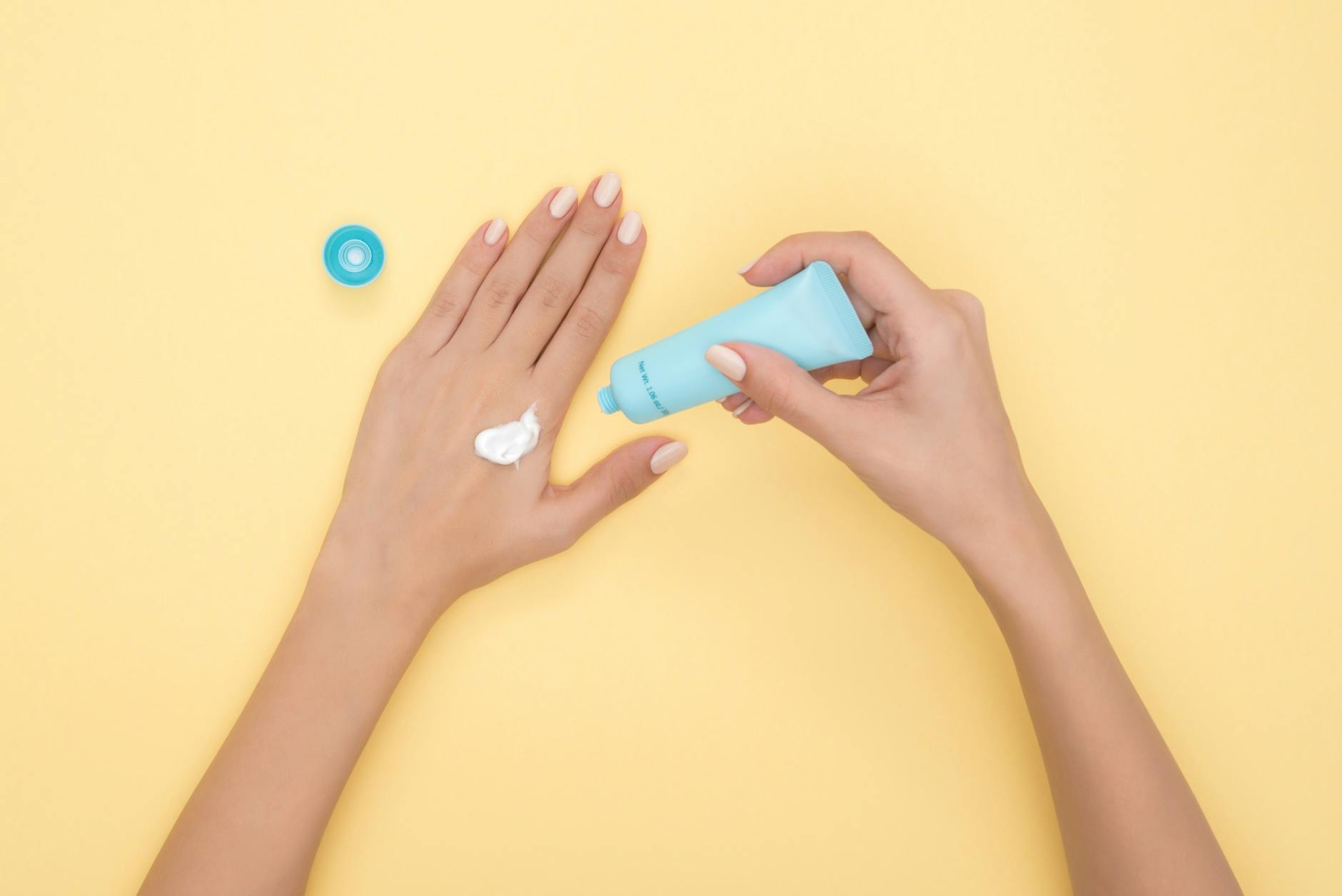 This is also true if you plan on taking a vacation to somewhere with a different climate. If you are planning on going skiing in the mountains then you will need a moisturizer that is thicker to help trap the moisture. If you are heading out on a cruise in a tropical climate then a thinner cream will do, or even just sunscreen with a small amount of moisturizer will be enough. 
Learn More About How to Hydrate Your Skin Today
These are all really great ways for how to hydrate your skin on a daily basis. Make sure you are drinking enough water or eating foods that contain water every day to help hydrate your body and skin. 
Apply a moisturizing cream and sunscreen daily to protect your skin and keep it from losing its collagen and elasticity. Also, always adjust what products you use depending on the time of year or your location. 
If you would like more health tips or information be sure to visit our website daily!