Recently updated on October 25th, 2022 at 12:09 pm
This word vacation has excitement in it. You say it and there is a smile on your child's face. Who doesn't love a vacation? Nearly everyone in his or her life would want a vacation after a couple of months. It is necessary. Whether you are a housewife, teacher, student, doctor, or have any other professional you would need a vacation to rest your soul and calm your mind. Each individual on this planet would need a fun-filled vacation in his or her life at least once in his or her lifetime. However, several people have never traveled anywhere. But if you are not one of them and want to plan something exciting for your family then these tips are just for you.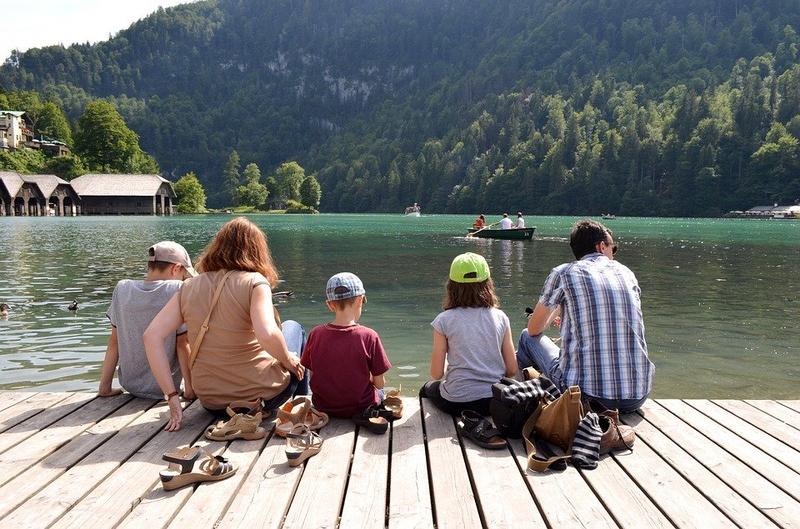 To have a fun filled vacation go through the list that is mentioned below:-
1. Choose a Destination
In this case, you might not want anyone to help you because everyone plans their trip according to their budget. Therefore, decide according to your wallet. Your wallet tells you where you can enjoy your fun-filled vacation. It will be easier for you to choose a perfect destination if your budget is sorted. 
Moreover, your destination should be according to your family. See who are you traveling with. If it is your family who will be accompanying you on then your destination should not be a disappointment for them. Hence it should bring joy to their faces. Such as children don't like to visit historic places and they are fond of adventure and road trips so plan for such kinds of places that will entertain them. 
Furthermore, see how many days you have for traveling. If you are going on a short trip then don't choose a place where most of your time will be lost in travel. The time of 1 month is good for an overseas trip. Plan according to your time no then travel in your home country.
2. List down The Experiences You Want to Have
For a memorable trip choose a destination that allows you to have fun-filled experiences. Prepare a list that should include what kind of experiences you want to have. You want either beaches or mountains. Or would you like to relax on your trip or would love to step into an adventure? Do road trips excite you or you want to stretch your legs in a lavish resort? And if you are a food lover then you would love to have a foodie tour where you can satisfy your taste buds along with traveling to amazing places. So make a list of what you want to experience and then plan your place. 
3. Book Accommodation for Your Trip
This is the second thing that you and your family want to be perfect after the destination. Finding a similar place like home on a vacation can be difficult and time-consuming. But don't worry, we have got you covered. If you are with your kids then search for an apartment where you get all the facilities like your home. An apartment gives you facilities to have a laundry, kitchen and separate bedrooms that are quite preferable. You can share with other families too which will lower down the cost of your room and will make your trip more enjoyable.
Look out for deals on the internet and search for cheap hotels that will lower down your expenses in a better way. Many companies offer discounts and you need to be smart enough while booking hotels in another place. If you have the budget and you want to spend quality time with your family, relaxing and enjoying the luxury, you should definitely book Mykonos Villas for your holidays. 
4. Transportation Options in another Country
Many people don't consider this point while they have chosen their destination place. In many areas, transportation is quite expensive and so you need to consider all of these points while choosing a place. Look for personal transportation and search for other transport options in your destination place. A little bit of research will wash away your stress and save your time when you will reach your destination spot. In case if you are in California then you can arrange a party bus from Moreno Valley to your destination.
5. Research about your Destination Place
Before going to any place browse through the internet thoroughly to know what kind of tourist attractions they have. Look out for free things to do at your destination and ask people about popular attractions of that place or you can simply google it like the best things to do in Nashville etc. If there are any kind of theme parks or zoos then book your tickets prior. You can get loads of information from websites, guidebooks, and blogs. You will also get reviews and feedback from different websites so a little bit of research is important before you start your journey.
A vacation can be exciting if you follow these tips and it can be stressful and boring if you miss any step. To have a memorable and fun-loving trip you have to keep these points in mind. It will help you plan your vacation in a better way. Bon Voyage!