Recently updated on October 25th, 2022 at 11:43 am
Working out to add muscle to your frame is a bit like the grains of sand that fall through an hourglass. Each grain is minute but with consistency, a large pile is formed. When it comes to building muscle, the gains are just like a minute.
By doing the same thing in terms of training, diet, and supplementation day in and day out, however, you will be able to build an impressive 'pile' of muscle.
In this article, we give our attention to the supplementation part of that equation with the 6 muscle building supplements that you need to support your efforts in the gym.
1. Egg Protein Powder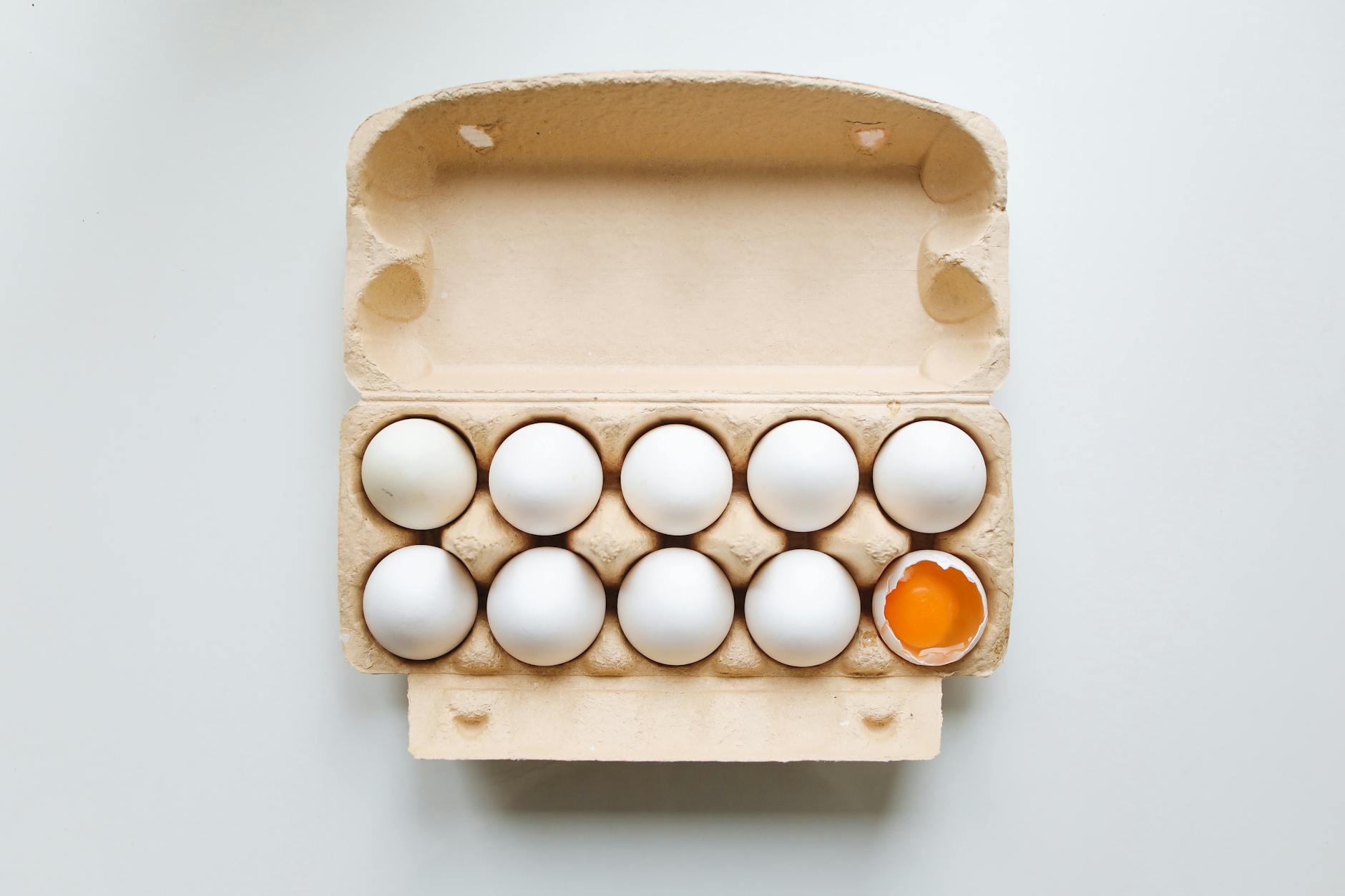 When it comes to premium quality protein, the humble egg sits at the top of the hill. That is because they not only contain all of the amino acids that humans require but they contain them in amounts that are very close to those that we require. Eggs are also the most bioavailable protein source that is known. That means that more of it will actually make its way into your muscle cells than other sources of protein. 
With six grams of protein in an average egg, they represent incredibly good value. Eggs are also easy to digest and absorb. Just think how easy it is to swallow and digest 3 or 4 hard-boiled eggs compared to a large piece of steak. That is an important factor when you are trying to increase your daily caloric count to gain muscle mass.
With eggs being such a good source of protein, it only makes sense to supplement with egg protein powders. Blend it up with milk and throw in a banana for a near-perfect blend of carbs, protein, and fats post-workout.
2. L-Carnitine
While often classified as an amino acid, carnitine actually acts more like one of the B vitamins. Its main job is to transport fatty acids into the mitochondria of your muscle cells to be used for energy. This makes it an excellent fat burning supplement. However, carnitine also provides some potent muscle-building benefits.
Carnitine improves blood flow to the working muscle when you are training. This provides you with an improved muscle pump effect as the muscle is gorged with blood. The increased blood supply also speeds up the supply of nutrients such as amino acids and oxygen to the muscle. 
Carnitine has been shown to have a boosting effect on the body's natural production of testosterone. Carnitine is also able to increase the number of T receptors in the muscle cells. This promotes greater growth. 
The increased energy that results from Carnitine transporting of fatty acids to the cells for energy production promotes greater energy during your workouts. Carnitine has even been shown to limit the production of lactate during training which can slow down your training. 
Once your workout is over, carnitine will promote faster recovery. As a result of the increased blood flow, you will be able to more rapidly expel waste products that result from your training as well as more quickly bringing in the nutrients that you need to recover and grow. 
There are a number of different versions of carnitine on the market. Check out this L Carnitine supplement review to see why Carlyle GPLC is a solid choice.
3. Creatine
Creatine is by far the most popular gym supplement on the market. That's because it has been proven in hundreds of studies as well as the experience of millions of gym-goers to promote a more effective workout.
This naturally occurring amino acid is stored in your muscle cells as phosphocreatine. When the short term energy system ATP fails during an exercise, the phosphocreatine replaces a phosphate to allow it to continue working. The result is that you are able to pump out those extra couple of crucial reps at the end of your set.
Creatine has also been shown to help improve post-workout recovery and increase overall muscle mass. The recommended dosage for best effects is 5 grams per day. There are a number of different versions of creatine in the market but the most studied is basic creatine monohydrate, which is the one that we recommend.
4. Beta Alanine
Beta Alanine is a nonessential amino acid. The body does not need this amino for the production of protein but it is used for the production of carnosine, along with histidine. Carnosine lowers the level of lactate build-up in your muscles during exercises so that you are able to train harder for longer. 
Studies have shown that supplementation with beta alanine at a dosage of 2-5 grams per day can improve muscle carnitine levels by as much as 80%. This supplement has been shown to be most effective at improving performance in exercises that last for between one and three minutes such as weight training sets. 
5. Branch Chain Amino Acids
The three branch chain amino acids are leucine, valine, and isoleucine. These three have been shown to have special properties when it comes to promoting muscle growth. The most important of the three is leucine, which has the ability to activate the pathway that stimulates protein synthesis. The branched-chain amino acids are also able to reduce post-exercise muscle soreness, as well as reducing exercise fatigue. They can also prevent muscle wasting from taking place.
Take 6-8 grams of BCAAs before your workout and another 6-8 grams in the hour after your training. Look for a product that provides the three BCAAs in a 2:1:1 ratio of leucine; valine; isoleucine. 
6. Glutamine
Glutamine is the most plentiful amino acid in the human body. It plays a number of important roles in the muscle-building process. These include increasing muscle leucine levels, boosting growth hormone production, and reducing training fatigue. It also appears that glutamine may have a fat-burning effect by promoting enhanced fat burning during your workout. 
Your workouts will use up a lot of glutamine so it is important to take this supplement both before and after your workout. Take 7 grams of glutamine with breakfast, then again as part of your pre and post-workout shakes.