This article was developed via a partnership with BetterHelp.
First and foremost, congratulate yourself for having made the difficult decision to schedule an appointment. Secondly, if you're apprehensive about your first psychiatric session, knowing what to anticipate in advance can be helpful.
This might range from being ready with all of your medical and mental histories to acknowledging that your first session may provoke intense emotions — and recognizing that this is very normal.
If you've planned an appointment with a psychiatrist, keep reading to find out what to expect and some tips on how to prepare and de-stress before your appointment.
1. Rest Assured, Your Privacy Is Safe
Your psychiatrist will keep everything you discuss strictly confidential. In some cases, psychiatrists may need to share some of your personal information with other medical specialists. It's possible that your psychiatrist will advise you to bring in members of your family for your evaluation. They'll have a conversation about it with you first, of course. Psychiatrists may be required by law to divulge patient information or medical records to third parties. In most circumstances, your psychiatrist will inform you first.
2. Bring A Comprehensive Medical History With You
When asked about your medical and mental health history, both personal and family, make sure to bring the following with you to the appointment:
a list of every medication you take or have taken, including psychiatric medication, and how long you've been on them.

any medical issues or diagnoses you may have

familial history of mental illness, if any instances are known.
It's also good if you've previously seen a psychiatrist to bring a copy of your medical records or have your records delivered from your former office to the new one you'll be visiting.
Be ready to answer inquiries from the psychiatric professional.
3. Expect Your Practitioner To Ask You Questions
An open-ended inquiry can make you uncomfortable if you don't know where to begin or how to begin. Remember that there is no right or wrong way to answer a question, and that a competent psychiatrist will lead you through the process of answering questions.
If, on the other hand, you want to arrive prepared, be sure to tell your therapist what you've been going through and, if you're comfortable, what you hope to accomplish while in therapy.
4. It's Fine To Feel A Variety Of Intense Emotions
It's quite normal and acceptable to experience various kinds of emotions while talking about your worries. For those who've buried their feelings for a long period, it can be draining to be so forthright and upfront about their experiences. In most psychiatric offices, tissues are readily available, so don't be afraid to use them. After all, that is the purpose of their existence.
Questions concerning your past, such as whether or not you've experienced trauma or abuse, may bring up difficult topics for you to discuss. Feel free to tell the psychiatrist if you don't feel like discussing a delicate topic more or if you're not prepared to talk about it further.
5. You'll Develop A Strategy For The Foreseeable Future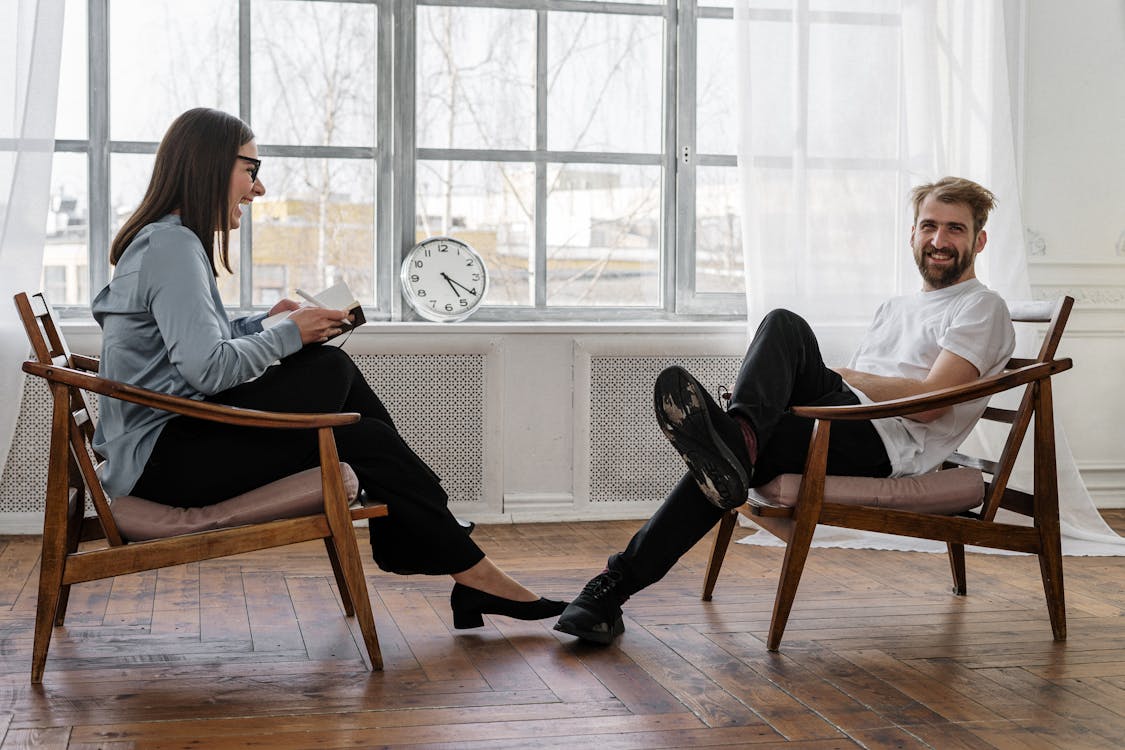 Because most psychiatrists handle medication management, treatment options will be explored at the conclusion of your consultation. A treatment plan might include:
A variety of medication options

Psychotherapy referrals

The degree of care required; for example, if more extensive treatment is required to effectively address your symptoms, possibilities for locating a suitable treatment program will be reviewed

Any suggested labs or procedures, such as baseline tests before starting prescribed medication or tests to rule out any underlying medical conditions that could be contributing to your symptoms.
If you have any questions concerning your diagnosis or therapy, or if you want to voice any concerns, make sure to ask them now, before the session ends.
Final Thoughts
It's natural to be nervous about your first psychiatry appointment, but don't let your worries prevent you from receiving the care and treatment you deserve. Knowing what sort of questions you'll be asked and what subjects will be discussed will help lessen some of your fears and make you feel more at ease during your first meeting.
Also, keep in mind that the first psychiatrist you meet might not be the ideal fit for you. After all, this is your therapy and care; you need a psychiatrist with whom you feel at ease, who is eager to answer your questions, and who will work with you to reach your treatment objectives.