Addiction can be of various types; a person trapped in any addiction will face helplessness and want a support system to get out of the situation. To offer recovery to such people, there is the invention of support groups for families of addicts to help them in coming out of the addiction. 
Different types of programs have been running all over the world; you can do proper research and choose the program that will give you adequate help. These programs are not only a helpful tool but also provides a path in teaching peoples how to live in sobriety, they will also guide them to a new perspective on how the complete concept can be maintained.
Reasons to Choose Support Groups
Based on the complete research and the analysis, an idea is formed as choosing the support health groups for recovery proves to be a good option. They will help people in many ways to come out of the situation and get a good position in society.
1. It Reminds You That You Are Not Alone
A recovery platform is a place where everyone facing the same issues will have a connection. So a person will in no way feel alone and will frame the mentality that they cannot handle the entire situation. When you attend regular seminars at the place, your feeling of despair and suffering will reduce, and you can get a good and better rate of recovery.
2. Offers Compassion and Emotional Support
When you have contact with the community that will make you feel better, it will work as your best recovery tool. It is a place where you can disclose all your felling correctly and discuss the challenges you are facing in life. You will get the suggestion from the groups as to how you can work on coming out of them. Some situations in a person's life are such that just by talking, they can be solved easily.
3. It Helps To Maintain Momentum
The group offers you compassion and advice so that you can develop a positive attitude towards life. Not only this but by having contact with SHGs, you will also feel motivated, which will work as a great tool in the recovery phase. The path of recovery from addiction is not that easy, but when you have support, things will get simple at the same level.
4. Provides You with Strength
Joining these groups will be like an opportunity for you to have the strength to handle the situation in a better way; you will even have the option to help other people who are trapped in the same problem. When you help others, the satisfaction level will be higher, and high-scale pleasure will be there in handling a complete situation.
5. They Give You Detail on Your Place in Life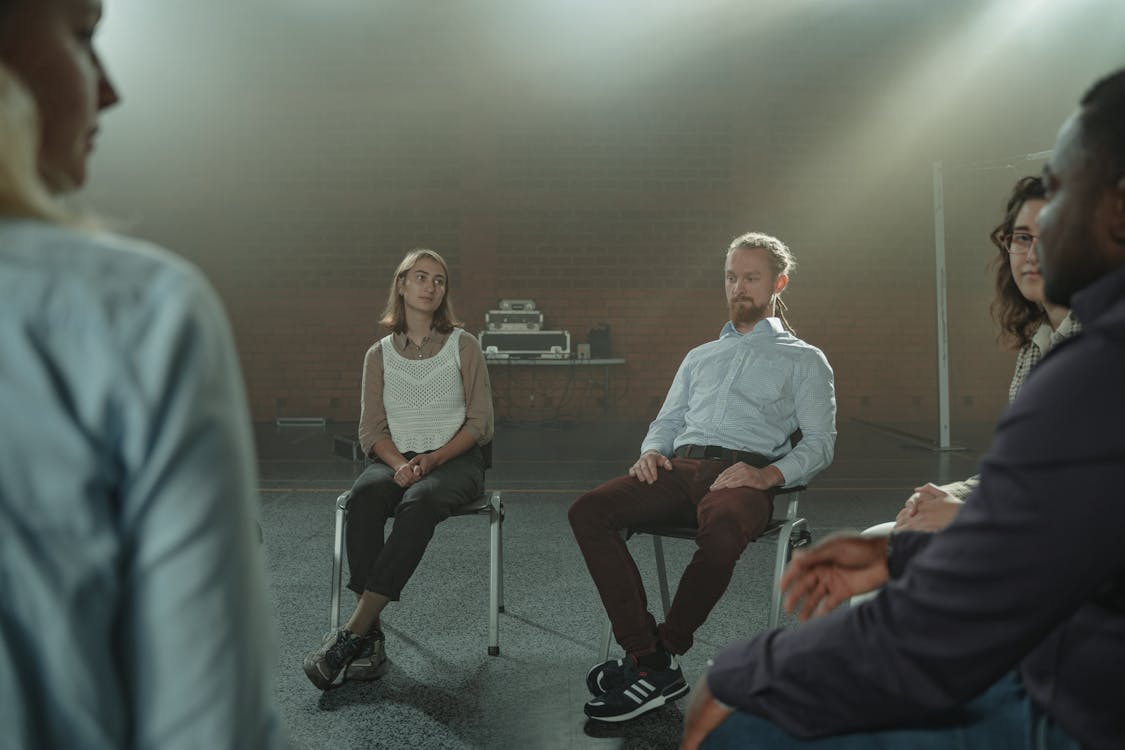 People who have any sort of addiction will surely feel like powerlessness and also helpless. They start having a feeling that they can in no way handle the complete situation at their level. These groups offer them the medicine and care that will put them in a situation where they ensure that they have a special place in their life, which matters the most.
6. Try To Initiate a Simple Friendship
Addiction support groups will help people in forming new and better relations with people who are living in the outside place. When they form a relationship with other people, they will work in a manner that will help to develop new concepts. They will start initiating the feeling to reduce the level of addiction.
Conclusion
Addiction is a serious issue that affects individuals and their families. It can be challenging to break free from the clutches of addiction, but support groups provide a much-needed lifeline for people struggling with addiction. The reasons to choose support groups are many, including the fact that they offer emotional support, help to maintain momentum, provide strength, and give details on one's place in life.
These groups remind people that they are not alone, and by forming new relationships, people can initiate steps towards reducing addiction levels and leading a sober life. Therefore, joining a support group can prove to be a positive step towards recovery and leading a happy, healthy life.