Recently updated on October 25th, 2022 at 11:03 am
Presented by BetterHelp.
The nonstop flood of social media posts and Zoom meetings that interrupt our work is just some of the many distractions we face every day.
At the end of the day, you may feel as though you've accomplished nothing, and your to-do list may even appear greater than it did at the start of the day.
It's difficult to stay focused and get things done when there are so many interruptions and distractions around. And rather than being resourceful, you may feel unorganized and unsure of yourself. However, there are techniques to keep you on track and accomplish your goals. It can be difficult to get things done if you have ADHD. Make your to-do list a thing of the past with these tips and tools!
1. Figure Out Your Organization Strategy
An organization system that is one size fits all will not work for everyone. To find a way that works for you, you may have to experiment with a few various approaches such as keeping a journal, organization apps, or a planner. 
You should strive to stick with a plan for at least 30 days when you find one that works for you. You should always have it with you. Do not leave anything out. It'll eventually sink in. You can also visit BetterHelp to learn more about ADHD, as well as articles that can help you find your most optimal productivity strategy.
2. Prepare For The Day The Evening Before
Plan your day the night before so you don't have to rush about in the morning trying to find out what you need to get done.
For example, place your written schedule on your nightstand, bathroom mirror, or fridge so that you can see it as you get out of bed in the morning. As a result, you'll have a clear idea of how to begin your day.
3. Try Not To Multitask
When you're working from home, it's easy to multitask while doing other things like doing laundry, cooking dinner, watching TV, and responding to emails.
However, these micro-distractions in the periphery may prevent you from accomplishing your finest work. At any given time, you should only be doing one thing at a time.
4. Get Rid Of Distractions
Keep your phone on silent and in a distraction-free environment while you work. Consider turning off social media notifications while you're at work if necessary. You'll be able to turn them back on once you're done.
5. Take Your Time With Things
Individuals with ADHD could also feel the urge to accomplish everything flawlessly. You should treat your endeavor as if you were making a cake. Make a list of all the things you need to do and check them off one by one. The sprinkles can be added if you have more time or energy to spare. There is a risk that you will burn out before the project really has a basis.
6. Overestimate The Duration Of Tasks
Give yourself some wiggle room when it comes to learning how to be more productive with ADHD. If you estimate that a project will take you four hours, make room for eight hours in your schedule. Overestimation is preferable to underestimation in this situation.
7. Create A Designated Brain Dump Area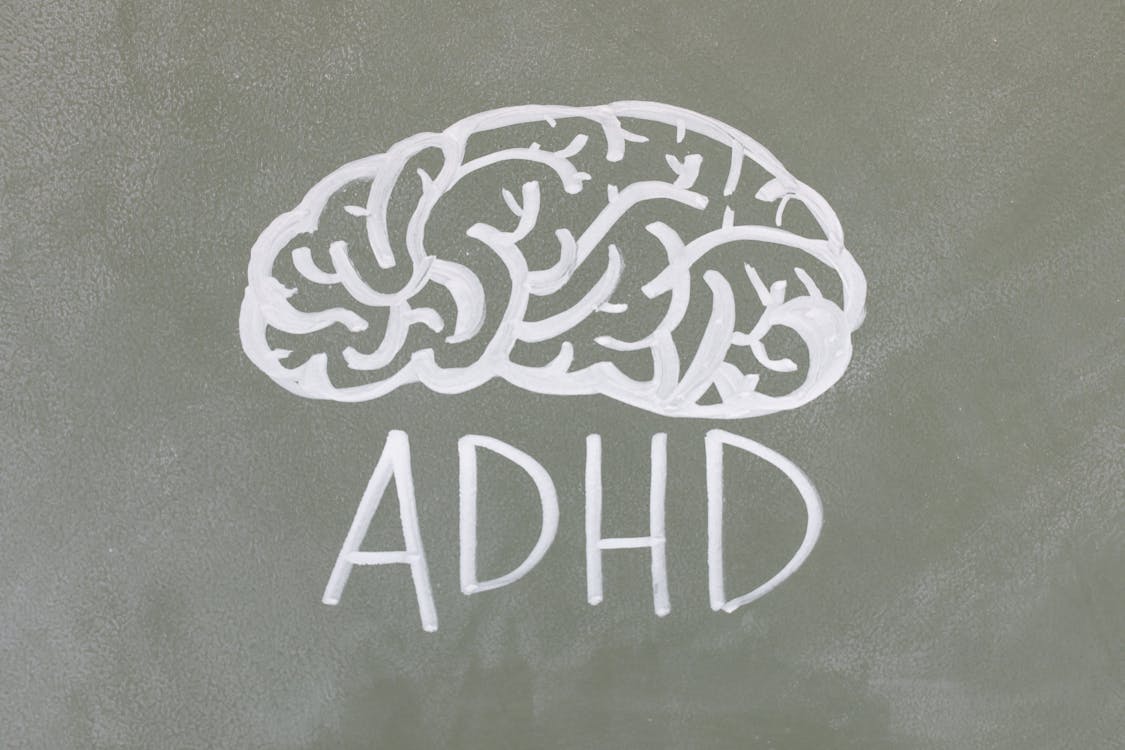 Working on a significant project can cause your thoughts to stray, but that's to be expected. Grab a little notebook and scribble down any thoughts or tasks that come to mind, then get back to work. You may finally let go of the thought now that it has a new home outside of your head.
Let's Review
Being ADHD-afflicted might significantly impair concentration and the ability to finish a project in a timely fashion. With the correct resources and tools, though, you can accomplish your goals. From bullet journaling to mind-mapping, there are a variety of techniques to keep track of your to-do list and manage your workflow.
It is feasible to increase your productivity, but it may take some time to get used to. Consistent use of the approaches that work for you is the key to success.