Recently updated on October 25th, 2022 at 11:03 am
Social media marketing is one of the most efficient and effective ways to connect with customers and promote your business today. Every day, social media users are spending more time on social networks, which provides a huge opportunity for businesses to reach out to them and build relationships.
In this guide, we will discuss the best ways to use marketing on social media to promote your business. We will cover everything from creating engaging content to measuring the success of your campaigns. So whether you're just starting out or you're looking for new ways to improve your strategy, this guide has something for you.
What is Social Media Marketing?
Social media marketing is all about using social media platforms to connect with current customers, expand brand visibility, and promote your business. It has become an essential part of most marketing plans because of the vast number of people who use social networks regularly. The average person spends 2 hours and 27 minutes using social media networks every day. It may not look that impressive, but this number is growing every year, while the time spent watching TV is slowly decreasing.
Moreover, there are 4.62 billion social network users worldwide, which makes up more than half of the Earth's population. That's a lot of potential customers that your business can reach by using social media marketing.
The importance of social media marketing is also in building relationships with customers. People are more likely to trust a business that they follow on social media and are more likely to buy from them.
So if you're not using social media marketing yet, you're missing out on a huge opportunity to reach new customers and increase sales. But don't worry, we'll show you how to get started.
The Variety of Social Media Platforms
There are many social media platforms out there, and each one has its own strengths and weaknesses. The most popular social media networks today are Facebook, Instagram, and Twitter. But depending on your business, you may also want to consider using YouTube, Pinterest, or LinkedIn.
Each social media platform has a different user base and requires a different approach. For example, Instagram is a 100% visual platform, so you would want to use images and videos in your marketing campaigns. Twitter is a more text-based space, so you would want to use short, snappy tweets to get your message across.
It's important to understand which social media platforms your target audience uses so that you can focus your marketing efforts on them. You can do this by conducting a social media audit to find out where your customers are spending their time online.
Social Media Marketing Tips
Now that you understand the importance of social media marketing, let's take a look at some tips for starting a successful social media campaign. It's best to keep them in mind in both cases – when you do SMM in-house or outsource it from an agency.
1. Create Engaging Content
This is one of the essential aspects of social media marketing because if your followers aren't interested in your content, they won't stick around for long. So what makes good social media content? There are several things to consider, including the tone and the type of your content, and how often you post.
But a good rule of thumb is to make sure that your content is interesting, useful, and relevant to your followers. Depending on the platform, you should focus on different types of content, and that's why you'll need various content creation tools:
2. Know Your Target Audience
Another important thing to remember when doing social media marketing is to target your audience correctly. You need to know who your ideal customer is and what they are interested in. This will help you create content that appeals to them and helps you reach them more effectively. There are several ways to identify your target market: social listening, surveys, and native analytics.
3. Fill Out the Profiles
Make sure to optimize your social media profiles so that people can find you easily. Add information about your location, upload a profile picture, and write an attractive bio. This short text can include theme-related emojis, a description of your business, and a link to your website or online store.
Hashtags are a great way to get your content seen by more people. But don't just use any old hashtag, make sure that it is relevant to your business and your target audience. You can do a little research on social media to find out which hashtags are being used most often in your industry.
5. Be Consistent
One of the most critical things is to be consistent with your content and branding. You need to post regularly and keep your tone of voice coherent across all platforms. If you're not able to do it manually, consider using a social media planner like MeetEdgar or Sendible to help you stay on top of things. 
6. Interact with Customers
Another important part of social media marketing is interacting with your customers. This means responding to comments and messages and engaging with them. It's also a good idea to organize giveaways and competitions to keep customers engaged and increase their loyalty, With the help of tools like Hootsuite and Agorapulse, you can manage your social inbox easily and keep track of every brand mention or comment.
7. Drive Traffic to Your Website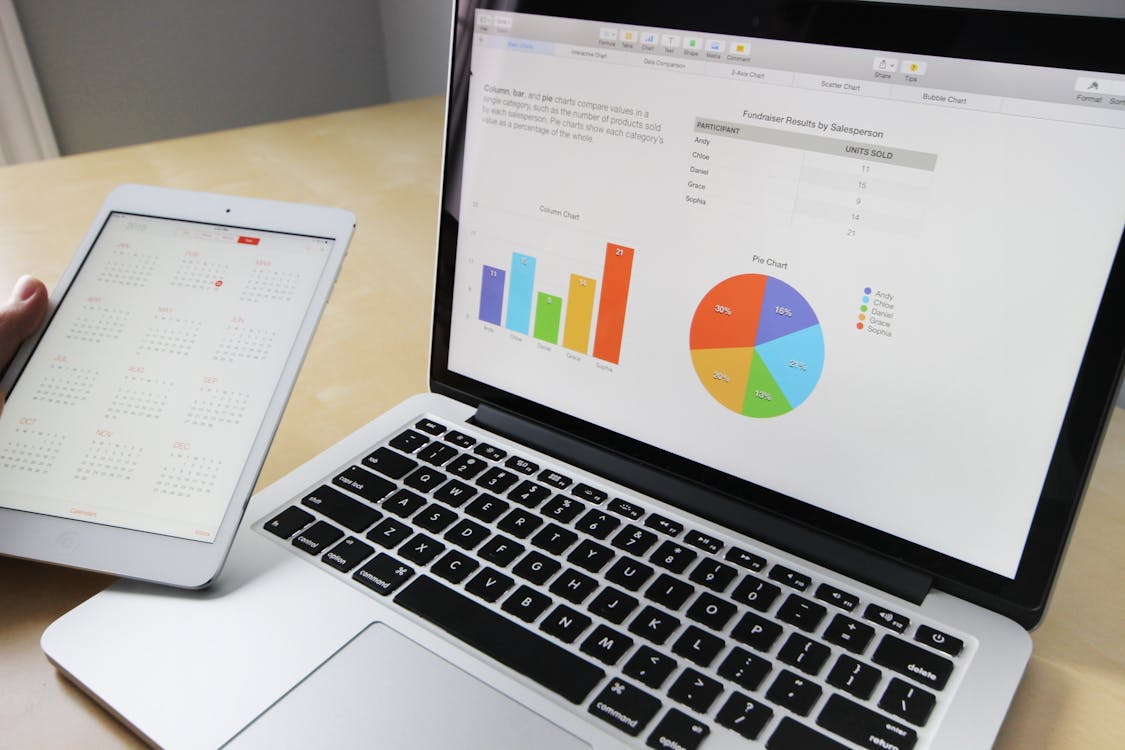 One of the main goals of any digital marketing or social media marketing is to drive traffic to your website. You can do this by including links to your website in your posts and paid advertising. While posts affect only your followers (and probably appear in recommendations), advertisements allow you to target your audience specifically. This means you can reach the people who are most likely to be interested in your products or services. You can also use social media widgets on your website or online store to make it easier for customers to follow you on social media.
8. Measure the Success of Your Campaigns
Finally, let's talk about measuring the success of your social media marketing campaigns. The best way to do this is by using social media analytics tools. SproutSocial, Hubspot, and similar tools allow you to track how many people follow you on social media, how much traffic is coming from social media, and what types of content are getting the most engagement. This information can help you fine-tune your social media marketing strategy and make sure that it is achieving its desired results.
Wrapping Up
So there you have it – the basics of social media marketing. By following the social media marketing tips in this guide, you can create a digital strategy that will help you reach more customers and promote your business effectively.
Just remember to create interesting content, target your audience correctly, be consistent, interact with customers, drive traffic to your website and measure the success of your campaign. With a little effort, you'll be able to reach new heights with your social media marketing efforts.