Recently updated on October 25th, 2022 at 11:00 am
Who doesn't want fresh, healthy, and clear skin? But can you get a sleek, glass-like skin without breaking your wallet? Yes, of course, you can. We have a natural and economical solution for you: turmeric!
Turmeric is a golden herb used for centuries for its myriad health benefits. It is also regarded as a superfood by health experts. Besides its well-known use in food, especially in South Asian cuisine, it has been a key skincare ingredient for generations. 
Benefits Of Turmeric For Skin- Backed With Scientific Evidence 
Curcumin is the star component of turmeric and is highly recognized in the health and beauty industry. Over the years, research and studies have revealed the potential benefits of curcumin in preventing and treating several physical and mental health problems. 
Moreover, It has a diverse role as a beautifying agent. Curcumin contains antioxidants and anti-inflammatory components, which give shine and luster to your skin. 
Some studies have revealed that it can potentially increase collagen production in the skin, giving you supple, wrinkle-free, and flawless skin. 
The National Psoriasis Foundation also recommends using it in cases of psoriasis, as it controls flares and alleviates other symptoms.
7 Turmeric Home Remedies For Glowing And Clear Skin
Let's discuss how turmeric can make your skin healthy and supple. 
1. For Dry And Chapped Skin
Say hi to lustrous and nourished skin with a turmeric face pack! 
What To Do?
All you need is half a teaspoon of turmeric powder, one tablespoon of fresh cream or Greek yogurt, and a few drops of rose water. Mix the ingredients and keep the mask on for 15 to 20 minutes. Wash your face with lukewarm or slightly cold water. 
You can apply this facemask twice or thrice weekly for supple, plumped, and healthy-looking skin.
2. Get Rid Of Acne Scars And Blemishes
Bye-bye blemishes! Get rid of acne scars with this tested home remedy. 
What To Do?
Take half a teaspoon of turmeric powder. Add a tablespoon of honey and half a teaspoon (or less if you have sensitive skin) of lime juice. Apply this for 15 to 20 minutes, then wash off with cold water. 
You can do this twice or thrice a week. It is best to do this at night but wear sunscreen the next day to avoid sun damage.
3. For Dark And Dull Under Eyes
No more panda eyes! Dark under eyes make your whole face look dull and unpleasant. But don't worry; this magical remedy will do the trick. 
What To Do?
Mix turmeric powder, yogurt, and honey in equal quantities until a smooth paste is formed. You need to eyeball the amount and add as much as required. Apply it under the eyes for 15 to 20 minutes, then wash off with slightly cold water. 
Remember to keep your under-eyes moisturized for optimum benefits. You can do this every next day, and it's best to do it at night, so your eyes get their sweet time to relax. 
4. Get Acne-free skin 
A majority of the population of men and women go through great anxiety due to acne. It shatters your confidence and stops you from living your dreams to the maximum. But not anymore. Turmeric has potent antibacterial and anti-inflammatory properties, making it an ideal ingredient to fight off any acne.
What To Do?
All you need is turmeric powder and coconut oil. Mix the two in quantities sufficient to make a golden yellow paste and apply it to your face. Keep it on for about 15 minutes, then wash it off with lukewarm water. 
Do this twice or thrice a week, and you will see a decline in flare-ups. 
5. Anti Aging And Skin Tightening
Put a reverse gear on your age. Well, you cannot put a period on your age, but you can manage to keep your skin looking youthful. For tighter and plump skin and to prevent wrinkles, incorporate turmeric- an excellent antioxidant- in your skincare routine. 
What To Do?
Take one egg white, one teaspoon turmeric, and one teaspoon olive oil. Apply this mixture to your face for 15 to 20 minutes, then wash it off with water. 
It will increase cell repair and collagen production and prevent skin sagging.
6. Best Exfoliant
Get the gunk out and exfoliate!
What To Do?
You need half a teaspoon of ground turmeric, three teaspoons of almond milk, and three teaspoons of baking soda. Mix them to make a smooth paste. Rub it on your skin in a circular motion like a scrub. 
Do this once or twice a week to smooth and glowing skin.
7. Get Rid Of Unwanted Hair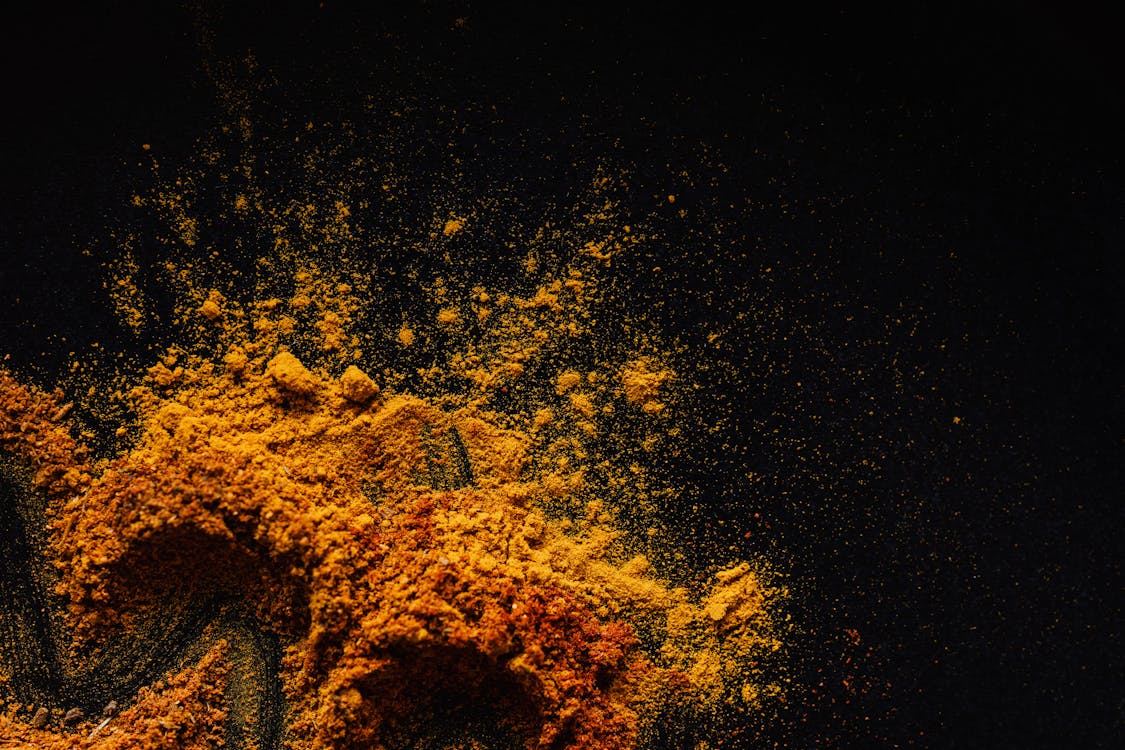 Your unwanted hair won't weigh you down anymore. Turmeric curbs hair growth and makes the hair lighter and thinner. 
What To Do?
one teaspoon turmeric, two tablespoons flour (or ground oats), three tablespoons milk (or yogurt), and a tad bit of honey. Apply this paste to your face and leave it to dry. Then rub it off gently in circular motions. 
Do it once a week at most.
Last Thoughts!
Above described remedies are the best on their own. They show remarkable results in making your skin healthy and glowing. 
You can also use turmeric supplements if you are too busy to DIY skincare remedies. Do a test run with different products to find what is the best turmeric supplement for your skin, and stick with it. Turmeric, in any form, is the best gift you can give your skin. After all, your skin deserves its due care and pampering.