Recently updated on October 25th, 2022 at 11:32 am
Are you suffering from a high-temperature fever that just won't go?
Fever is often a sign of bacterial infection within the body. Even if it is a mild fever, you need to know what the cause is to get yourself back to full health. 
There are a number of fevers, all related to different problems. Read on as we discuss the types of fevers and their symptoms. 
1. Fever Symptoms
Just as there are different types of fevers, there are also different symptoms within them. Any temperature greater than 101°F or 38.3°C is considered a fever. 
In addition to a temperature, you may feel bouts of sweating or cold chills. Headaches can occur in conjunction with this, and a general aching of muscles in the body. These may be sporadic, sharp pains or consistent cramps. 
Tiredness and weakness of the body may also occur. This can come in waves or remain. It may be accompanied by a lack of appetite. 
Your body may also develop visible signs in the form of a rash. These will be patches of red bumps that occur on the skin. 
2. Remittent Fever
A remittent fever sustains itself over a 24 period. It will often fluctuate, usually more than 2 degrees celsius. Serious causes include typhoid fever. 
3. Continuous Fever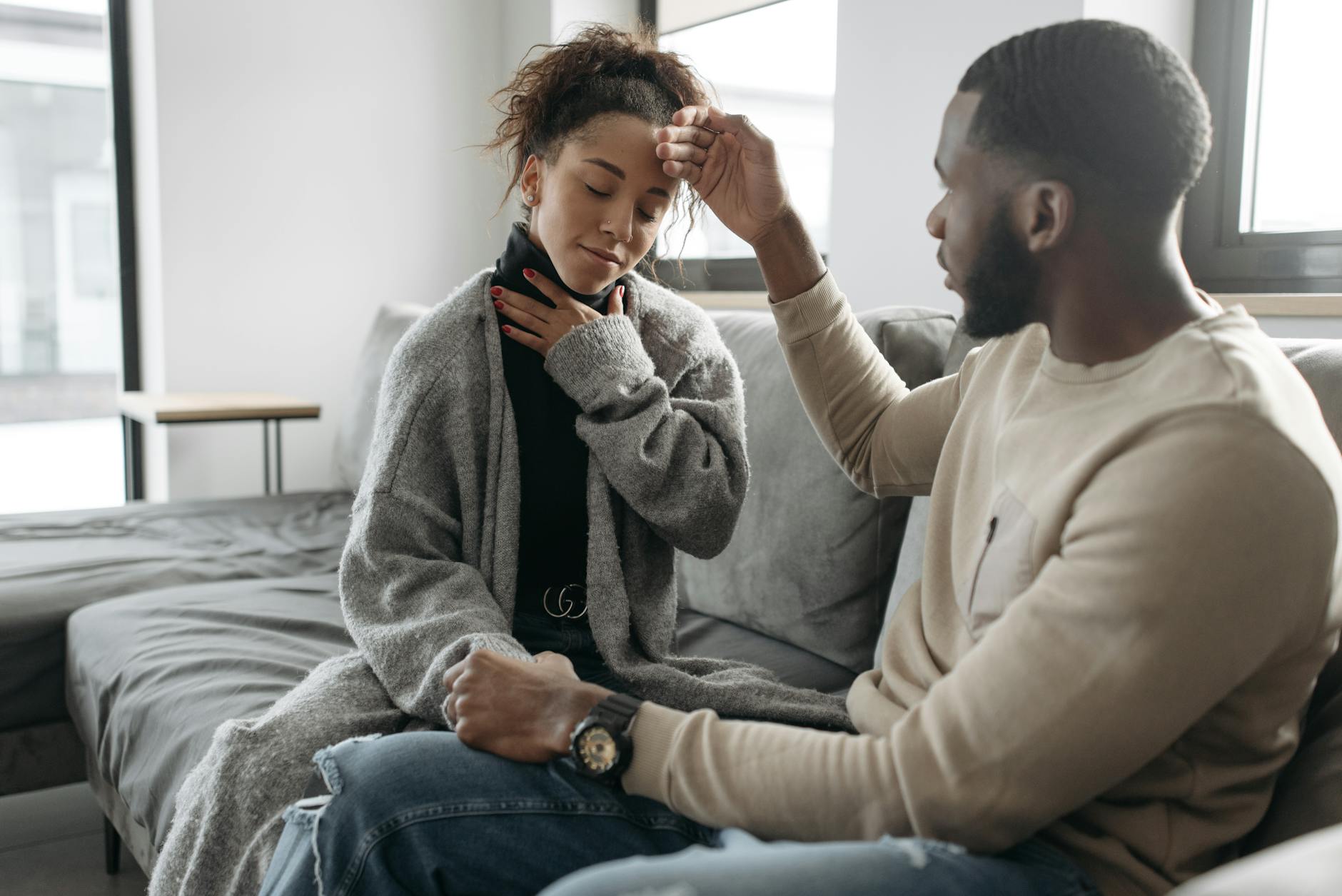 A continuous fever is one that does not give up and remains consistent over a 24 hour period. Usually, it would not go up or down more than 1 celsius. This is a very serious fever and is found when people contract pneumonia, typhus, and other undesirable ailments. 
4.Intermittent Fever
Intermittent fever works in patterns. It will occur for a number of hours in a 24 hour period then reside, possibly occurring every day or every few days. Serious problems can include malaria and septicemia. 
5. Pel Ebstein Fever
Pel Ebstein fever is when a fever comes and goes over the period of a few days. In this time, the temperature will rise, culminating in a bout of fever for around three days. It will then start to subside.
6. Septic Fever
Septic fevers run above 38 degrees celsius. Fever symptoms include a high breathing rate and heartbeat. Immediate medical attention should be sought out. 
7. Recurring Fevers
Recurring fevers work in a pattern, coming and going over the period of a few weeks, and are often a sign of returning infection. These problems are normally non-infectious and you should consult a doctor to diagnose the underlying issue.
If you search for Revere health near me online, then you can consult with one of their experts. 
8. When to See a Doctor for a Fever
If you begin to feel confused or are delirious, it is possible it may be followed by a seizure. You should see a doctor immediately. Any severe body pain, trouble breathing, or loss of consciousness should also be followed by medical attention. 
Know the Different Types of Fever 
If you have any of these types of fever, it is always best to check in with a medical expert. Even if it subsides, it may be the sign of an underlying problem. Speak to a doctor and do not risk your health. 
If you enjoyed our article, visit the rest of our blog. We have everything from medical advice to nutrition, to keep you healthy!