Recently updated on October 25th, 2022 at 11:11 am
Synthetic wigs have been around for as long as we can remember, and as time passes, they're getting more widely acknowledged as a fashion statement! There's little wonder why you'd want to wear it every day, given the consistent representation in the media of synthetic wigs' style and promised comfort and longevity to not just itself, but also to its wearer's natural hair!
Synthetic wigs are a cost-effective choice that saves you time, effort, and salon appointments. As a result, they are really beneficial; nevertheless, is it appropriate to wear one every day? Is the hair fibre integrity sufficient for long-term use? Is that something you'd be comfortable wearing every day?
What are they made of?
We all know that synthetic hair is formed of synthetic fibre, but in the world of wigs, fibres come in all shapes and sizes. They are available in a variety of textures, materials, and manufacturing processes. In the case of synthetic wigs, the hair fibres are constructed of polyvinyl, polyester, or acrylic, all of which are high-quality plastic fibres.
Because, let's face it, synthetic wigs are less expensive and less durable than true human hair wigs due to their fibre texture and quality, they are developed to produce an almost believable hair look. You can now wear them every day because of the quality of the materials they're constructed of.
Although you can wear your transparent 5×5 closure wig every day, we recommend taking a day or a half-day off to give your scalp a break. When it comes to wig quality, everyday use of a synthetic wig will only last around 4-6 months until it's time to upgrade.
Styling
With synthetic wigs, it's all about the styling now. This is due to the fact that they cannot be flat ironed or curled on their own every day, as this raises the risk of them becoming destroyed. Synthetic wigs can't be dyed or bleached because they'll destroy them. Synthetic wigs are made to have a style memory, which means they come in a specific style and will return to that style after being washed.
It's one thing to wear multiple synthetic wigs on different days, but donning a single synthetic wig every single day for the course of the 4-6 months that they're known to endure is a whole different ballgame. Yes, it is possible, but it is not recommended. This is due to the fact that regular use causes them to wear out faster, and their uni-style lacks the versatility to make it work every day without being called out on it.
How much do they cost?
In comparison to the more expensive human hair wigs, synthetic wigs are a more cost-effective option on the market. Synthetic wigs are all inexpensive, although they vary in a variety of qualities. Some synthetic wigs are heat resistant, but not all of them are. Some are under $100, while others are in the top $200 range.
The most basic synthetic wigs have an unnatural gloss to them, which is usually what indicates that it's a wig, however those priced over $200 look quite natural and near to 'human hair.' Upper-class synthetic wigs now survive longer, based on their price margin, but those under $100 will ultimately tangle, shrink, or lose hair.
Practicality
Synthetic wigs have a great idea behind them. You can not only obtain a speedy treatment for your hair issues, but you can also get them at a low cost. All you have to do is secure your natural hair with a wig cap or braids, then slip on the synthetic wig and admire the finished product in the mirror. Synthetic wigs are extremely versatile and can be used with a variety of hair textures.
Your hair type is unimportant because it will not penetrate the synthetic wig unless the wig is designed to do so. Synthetic wigs can be worn all year, in the summer, winter, spring, and autumn, because their texture and use aren't affected by the seasons.
Comfort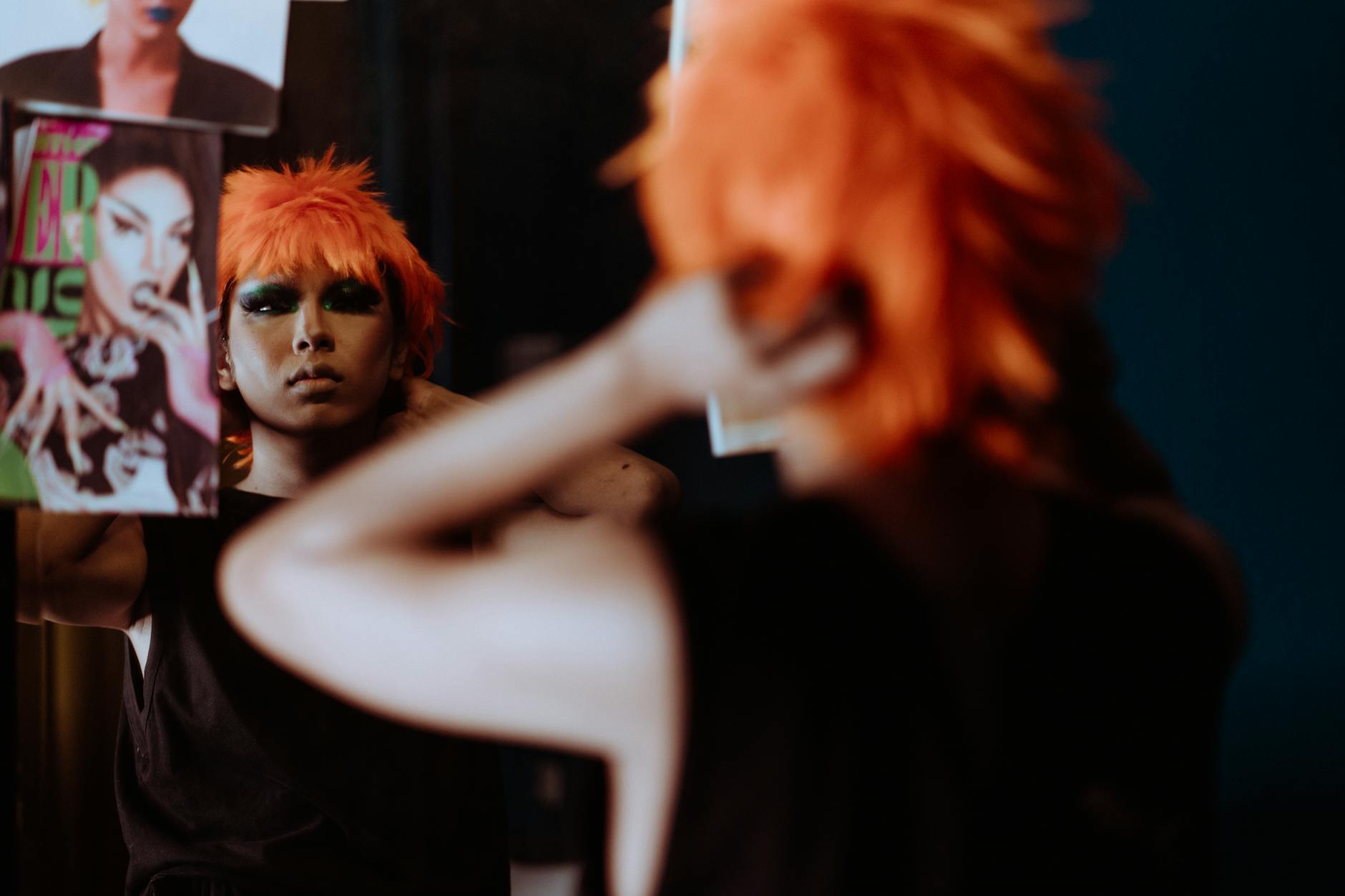 During and after manufacture, the fibres used to make synthetic wigs are cleaned with harsh chemicals. They are unlikely to irritate the scalp due to their chemical makeup and the fact that they are constructed of plastic-based fibres.
Walking around with an itchy wig on your head every day might now be harmful to your scalp as well as your sanity. To avoid this, wear your wig for two hours straight when you first obtain it. It's advisable to stop wearing it if you detect any significant itching, irritation, or redness on your scalp. This isn't true for all synthetic wigs; some (generally the higher-quality synthetic wigs) can be quite pleasant.
However, regardless of how comfortable they are, your scalp needs to breathe every now and then, so wearing a synthetic wig every day isn't recommended. It's a good idea to take a day or half-day break from wearing your wig once a week.
Versatility
One of the many reasons we adore wigs is the variety of hairstyle alternatives they provide! A terrific wig may give you a variety of looks, while others are more limited. Full lace and lace front wigs offer the most styling choices, allowing you to freely part the hair and experiment with various styles.
In today's market, synthetic wigs are very popular. These goods are a quick beauty fix that can be worn every day with the exception of one day off per week and suggested pauses during sleep. Synthetic wigs can be worn for up to six months before they begin to show signs of wear.