Every day, around the world, men live under the misconception that wrinkles are just a part of getting old. We brush it off because we think there's nothing we can do to prevent them. Unfortunately, by the time most men realize their mistake, they're already too late.
But as it turns out, you don't have to resign yourself to wrinkles anytime soon. With the right combination of lifestyle changes and skincare habits, you can greatly reduce or even prevent the appearance of wrinkles from forming in the first place!
In this article, I'll share my top tips for preventing wrinkles for men so that you can stay vibrant and healthy-looking as you age.
1. Use sunscreen daily
Preventing wrinkles for men may seem like a beauty task relegated to women, but men should be just as diligent about protecting their skin from the sun's damaging rays. One key way of doing this is to wear sunscreen daily and make sure it has SPF protection.
Sunscreen helps protect your skin from premature aging and can help prevent a variety of conditions such as sunburns, wrinkles, and cancer. When applying sunscreen, make sure you're using a broad-spectrum product with both UVA and UVB protection. You'll also want to make sure that your SPF value is at least 30 or higher. Additionally, you'll need to reapply the sunscreen every few hours if you are going to be out in the sun for an extended period of time
Applying sunscreen every day ( especially if sun exposure cannot be prevented) can help keep wrinkles away and give your skin a healthy, youthful appearance. It's an easy step that takes only minutes each day but can have long-term positive effects on your appearance.
2. Increase Collagen Production
Collagen plays an essential role in maintaining healthy skin, as it is a protein that makes up much of the skin's structure. As men age, they begin to lose some of the collagen formations in their skin, resulting in wrinkles and sagging. To keep wrinkles away and maintain a youthful appearance, a good strategy is to boost collagen production.
A popular way to do this is by using products that contain natural ingredients such as peptides and proteins known to be beneficial for skin health. Applying topical creams containing these ingredients can help increase the production of collagen in the skin, giving it more structure and preventing wrinkles. You can also optimize your diet with foods containing high amounts of vitamins A, C, and E which are known for their ability to regulate collagen synthesis in the body.
By following the tips outlined above, men can help protect their skins from premature aging due to wrinkle formation, while keeping themselves looking young and vibrant!
3. Get Enough Sleep
Getting enough sleep is absolutely essential when it comes to wrinkle prevention for men. It's an often overlooked part of skincare, but its importance cannot be understated. Studies have shown that people who get fewer than six hours of sleep every night are more likely to develop facial wrinkles than those who get seven or eight hours of sleep.

Poor quality or inadequate amounts of sleep can cause skin cells to be deprived of oxygen, leading to the presence of oxidative stress and lower skin elasticity, which will eventually lead to wrinkles. Not to mention that the constant puffiness and dark circles under your eyes due to lack of sleep only add years to your face! Lastly, you should make sure you're getting plenty of sleep every night — 7-8 hours — as this helps stimulate healthy collagen production.
So make sure you are getting at least 7-8 hours of deep, restful sleep each night in order to prevent wrinkles. If your schedule doesn't permit this much time for sleeping, then try a few tricks such as avoiding screens before bedtime (opt for reading instead). You'll look and feel better in the morning!
4. Proper Skin Care
Proper skin care is the key to wrinkles prevention for men. The first step you should take is to cleanse your skin regularly. This removes any dirt, bacteria, and oil that can clog your pores and cause premature aging of the skin. You should also exfoliate on a regular basis to remove dead skin cells from the surface of your face and neck.
Start by selecting products specifically formulated for men's skin. Men's skin has different needs than women's, so make sure you choose something that won't strip away important protective oil layers. Choose a gentle cleanser made with natural or plant-based oils and apply it to damp skin with your fingertips. Then rinse with warm water.
Finally, invest in quality skin care products that are formulated especially for men's skin. Look for natural ingredients such as antioxidants, peptides, hyaluronic acid, vitamin C, and retinol (vitamin A) that have been proven to help prevent the formation of wrinkles. Properly caring for your skin every day will help slow down the aging process and keep you looking young!
5. Eat Healthily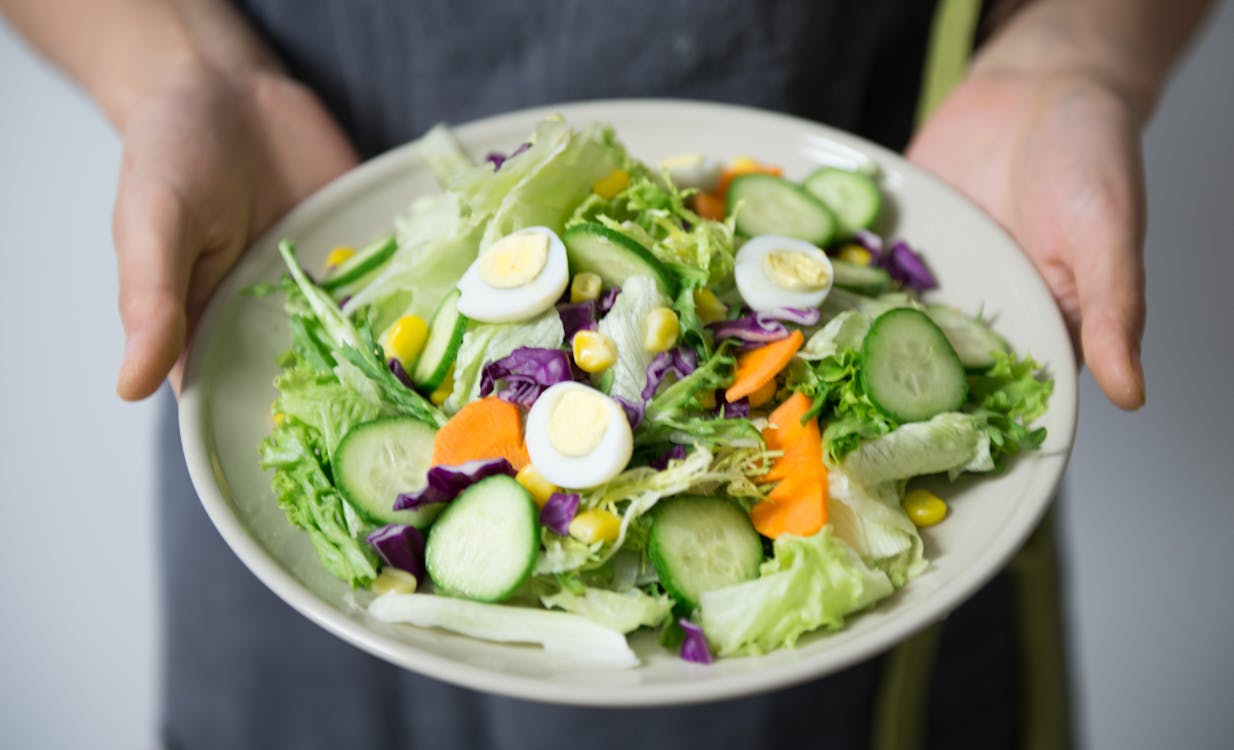 Eating a healthy diet is an important lifestyle factor in preventing wrinkles in men. A diet that is high in lean proteins, fruits, and vegetables will help keep your skin looking its best. The vitamins and minerals found in fruits, veggies, and other plant-based foods can help protect against oxidative damage that breaks down collagen and elastin fibers in the skin.
Staying hydrated also helps to keep your skin looking young. Water is essential for maintaining elasticity in the skin, reducing inflammation, flushing out toxins, and keeping the skin firm. Aging skin is often dehydrated so aim to drink at least 8 glasses of water daily.
Fatty fish like salmon, tuna, and mackerel are also excellent sources of omega-3 fatty acids which have anti-inflammatory properties known to reduce wrinkles. Omega-3 helps rebuild elastin and collagen levels in the skin keeping it looking soft, smooth, and youthful! Lastly, remember to limit highly processed foods with added sugar as these can lead to premature aging of the skin.