Parents always want the very best for their babies. They spend plenty of time looking for high-quality products that guarantee comfort and safety. Items of clothing, blankets, accessories, and bedding aren't the exception. It can become challenging for parents to find the finest options that look cute and stylish, provide a high level of comfort, and are simultaneously safe for their babies. Paying attention to the fabrics baby garments and accessories are made from can solve this difficulty.
A million stores offer baby clothes and accessories made of various fabrics. Such an extensive selection can cause a lot of doubt, and a lack of knowledge about the fabrics' characteristics may lead to the wrong choice. Are you looking for The Trendy Toddlers boutique baby boy rompers or searching for pretty winter pajamas for your princess? Whatever the item you're seeking, a logical question arises: how do you choose the one that's made of the best fabric?
This short guide is here to help you decide. When you go shopping for a baby's garments next time, you'll definitely know what material to pay attention to.
Why Should You Choose Fabrics for Babies Carefully?
Indeed, an essential factor for every garment item that makes up a baby's wardrobe is the fabric that it's made from. The same rule goes for everything that can come into contact with a baby's skin. As their skin is sensitive, poor-quality or inappropriate material can cause discomfort and lead to skin irritations like rashes or redness.
There are a lot of clothes and accessories on the market that are often marketed as being for babies only. But the only argument for this statement is the vivid colors and colorful prints. There is always the risk that the fabric type could turn out to be irritating for the skin and that the ink used to apply colors and prints may be unsafe.
1. Criteria for Selecting the Fabric
Whether you plan to buy a baby romper, accessories, or even items like bedspreads and blankets, all must be manufactured from the appropriate fabric. But what exactly falls under the word "appropriate"? The material must meet specific parameters determining its quality. Opt for fabrics with the following qualities: 
High hygienic. The fabric should not cause irritation, redness, or allergies.

Comfort level. The material should be pleasant to touch and not generate static electricity.

Breathability. This property reduces the risk of diaper rash.

Hygroscopicity. It's better to choose clothing and other textile items made of fabric that absorbs moisture well. Due to this property, they will effectively remove sweat from the body.

Durability. It's how long the material has been around without showing signs of wear and tear. Durable fabrics are those that can be washed and worn over and over again and still look great.
2. Natural vs. Synthetic Material: Which Is Better?
By exploring fabric selection guides, you may conclude that natural materials are the best choice. It was partly true a few decades ago. Synthetic fibers were of poor quality, irritated the skin, and didn't have high-performance characteristics. Today, technology makes it possible to create synthetic fabrics that are better in every way than natural ones.
3. Recommended Varieties of Materials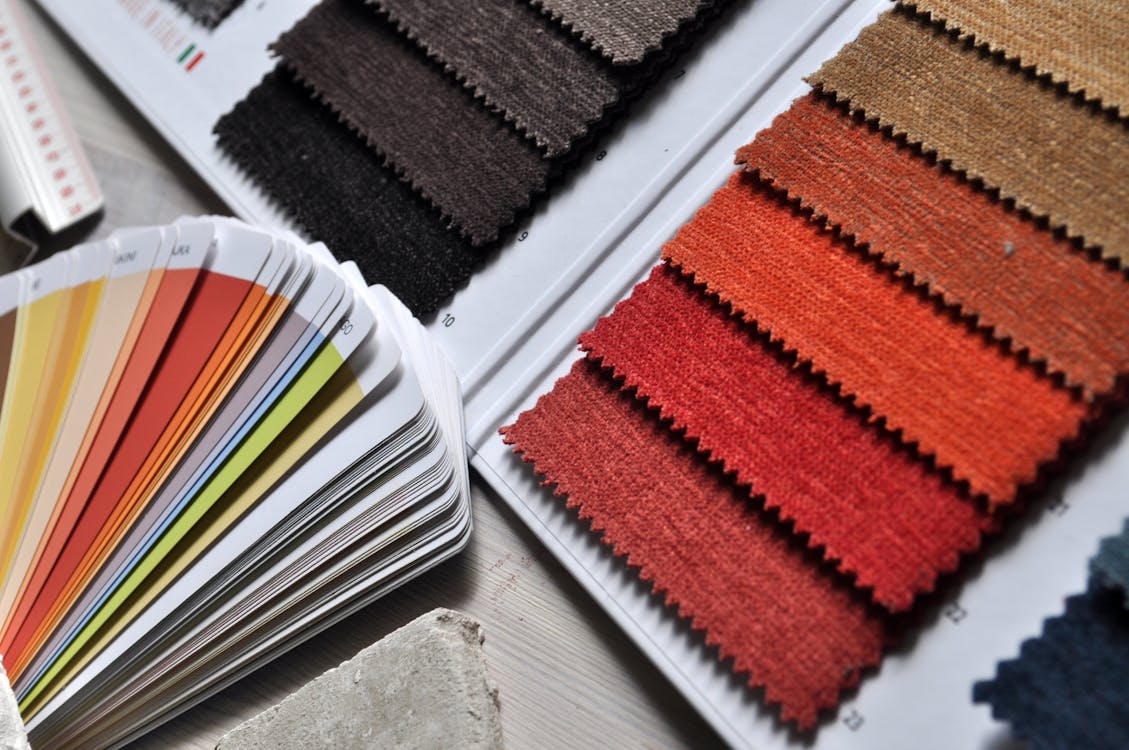 Here is a breakdown of the most popular fabrics for babies.
Cotton is a gentle cloth, ideal for sensitive skin. It's a breathable material that's soft and absorbent. The fabric is easy to wash and works well year-round. Opting for the organic option ensures the material is manufactured using no chemicals. It is often used for clothes, blankets, and crib sheets.

Muslin is a light, airy cotton fabric that is among the softest on the market. Being loosely woven, it's considered the safest for babies. It allows for air circulation while keeping little ones warm. Items to buy from muslin include swaddles, blankets, and sleep sacks.

Fleece fabric is often used to make baby blankets, coats, jackets, and outerwear due to its softness and heat-retaining properties. It is a stain-resistant, moisture-wicking, durable synthetic material that's easy to take care of.

Jersey knit is another great fabric for baby clothes and accessories, thanks to its softness, breathability, and durability. It's knitted and thus very stretchable and suitable for active babies. You can look for onesies, pajamas, beanies, and booties made from jersey knit.
4. Shopping Extra Advice
Ask for quality certifications to ensure that a textile product's quality is good. Before buying a particular thing, check the reviews. Always prioritize quality over quantity, and you'll give your lovely baby the best.