Are you one of those women who would like to upgrade your winter wardrobe with fashion accessories as well? Then this post is just for you.
When the winter arrives, styling a fashionable outfit becomes more challenging. How can you stay cozy and warm each day, without looking too repetitive or boring? The answer is a carefully picked, elegant accessory.
Ideal for uplifting any outfit and perfect for showing off your personal style and taste, accessories are the best way to update your winter wardrobe and keep you looking put-together and polished all season long.
Below is our top pick of the best and must-have winter fashion items that every stylish woman must have inside their wardrobe.
1. Leather handbags
Handbags are a must all-year round being one of the most versatile and functional accessories. Nonetheless, winter typically calls for bigger and sleeker designs, which complement your outwear effortlessly and make a statement.
That's why elegant leather tote bags and square-shaped handbags are a popular item throughout the winter seasons. A major trend this season is beautiful leather bags embellished with white shearling details. These are suitable for adding a touch of winter charm or coziness to your casual cold-weather clothes.
Ensure you go for a classic bag, which goes well with anything inside your closet.
2. A stylish pair of sunglasses
You may find a practical way to safeguard your eyes from the damaging effects of the sun. However, sunglasses are also a perfect accessory for adding a touch of personal style. The best pair of sunglasses can change your entire appearance.
You can find new collections of sunglasses and prescription frames every day, from aviator styles and classic round to trendy square shapes, even the cat-eye designs. The selections for sunglasses are unlimited. There is no denying that you can find the best pair which suits you.
After you find that ideal pair of sunglasses, you will know why fashionistas wear them all year round. That's especially true, even during the cloudy winter days.
3. Jewelry
Minimalistic jewelry is more likely to be observed as a summer staple. Nevertheless, you will find somewhat refined and polished about pairing big winter knits along with delicate yet efficient jewelry items.
Did you know that dainty jewelry is the perfect way for you to pull any winter outfit together? Nevertheless, one best item you can wear even when not in winter is a stainless-steel watch, highlighting your personal style and taste.
No matter if you go for a silver or gold design, a sleek wristwatch is a timeless and classic piece you can never go wrong with. It is an excellent way to uplift any fashionable winter look.
4. Knitted scarf
The ideal scarf can be the best accessory to polish off a winter outfit. Still, this piece may also function as its layer of clothing. It can function as a stylish wrap over your knit, only if you pick a big blanket scarf in a warm material and neutral shade.
The best thing about a blanket scarf is that you can wear it in different ways, no matter if it is draped over your neck, wrapped around your coat, and cinched in with a fashionable belt.
You can always go for a fine-knit cashmere scarf in a print or color if you simply cannot stand the feeling of a bulgy scarf around your neck. Choose something that balances your coat for that extra touch of casually elegant and warmth.
5. Hats and beanies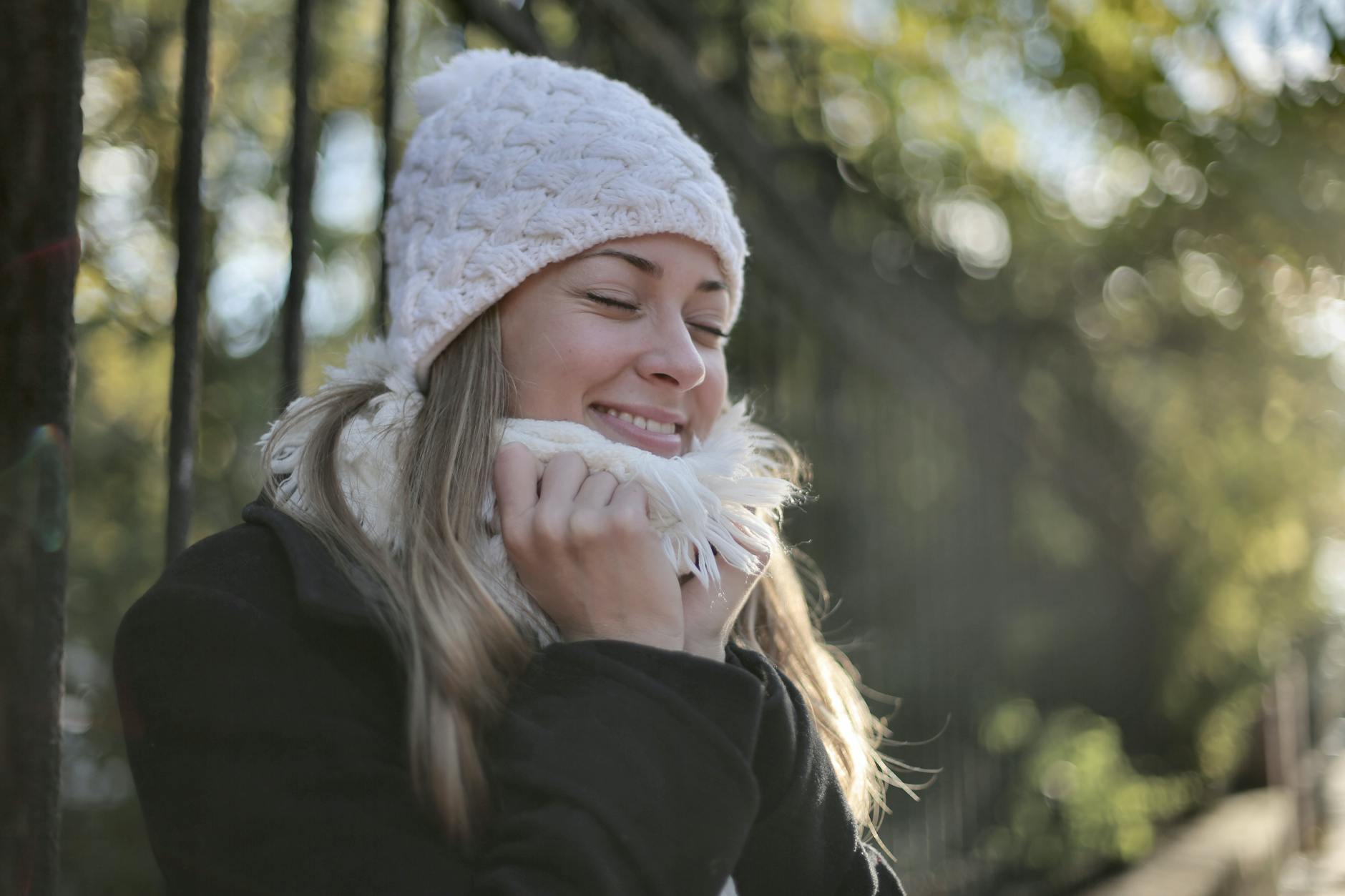 Do you like to keep warm in harsh winter weather? Maybe you like a striking fashion statement. Perhaps you simply like to hide a bad hair day. Whatever your case may be, beanies and hats are a must-have accessory for winter.
The options for chic winter hats are unlimited, from a felt fedora if you live in a warmer climate to an opulent fur pillbox hat to a cute beanie designed with a pom-pom. A lovely beret is also an excellent choice being one of the major trends for the following months. It can look sophisticated and arouse that polished Parisian chic vibe you want.
Whatever style you plan to go for ensures it keeps you cozy and warm throughout the winter season. What's more, make sure you match it with a pair of warm leather gloves.
One thing to remember: dressing up and accessorizing up for winter does not need to be overly complicated and challenging. You can make a strong fashion statement each cold winter day as long as you stock up on fashionable and chic accessories that flawlessly showcase your personal style.
There you have it! We hope you find this post informative and entertaining. Which of these winter fashion accessories do you already have in your wardrobe? Share your thoughts with us by leaving your comments below!