Sheds are the perfect place for holding your tools, sheltering your lawnmower, or even can be a home for your record collection and a place to enjoy a cup of tea. So, how do you choose the right shed?
Check out these shed buying tips to make sure you get the right sort of shed.
1. Delivery and Installation
Does the quoted price also include delivery? Will you have to spend time building a base and putting up a flat-pack shed that's delivered in kit form? 
Each of our buildings is delivered and installed for free as part of our end-to-end service. We have a team of specialist installers who ensure that the structure is in perfect condition before they leave your property, so you can sit back and relax while our team does all the hard work.
2. Company Reliability
When buying what could basically be an extension of your home, you definitely want to work with a company you can trust. Are they experienced in bespoke construction? Do they listen to your opinions and thoughts? The right company will have a longstanding history of delivering quality garden buildings along with a team of reliable, friendly, and knowledgeable professionals.
3. Quality Construction
Heavy-duty timber is required to ensure the strength and longevity of your building, Unfortunately, many garden sheds are constructed with a larch lap cladding. While this might offer people good value for money, it is highly unlikely to last beyond a couple of years since it's a low-cost option.
Look for a shed that uses redwood pine as opposed to whitewood spruce because it's less vulnerable to the falling out of knots. We use sustainable FSC-certified timber and take the responsibility of environmental conservation very seriously.
4. Base
The best surface for your garden building is a solid, professionally-laid concrete base. For smaller buildings, paving slabs are an equally acceptable alternative. 
5. Shed Interior
To ensure that you have a strong and durable floor, we recommend using 199 x 125mm tongue-and-groove floorboards that are set on 38mm x 75mm tanalized and planed floor joists that are set no more than 450mm (from the center of the floor joists) apart. 
The man-made boards that are typically used on inferior-quality sheds tend to bow, bend, and even rot prematurely. We also provide our customers with the option to have their floor insulated, particularly if they plan to be spending a great deal of their time in the garden shed.
6. Windows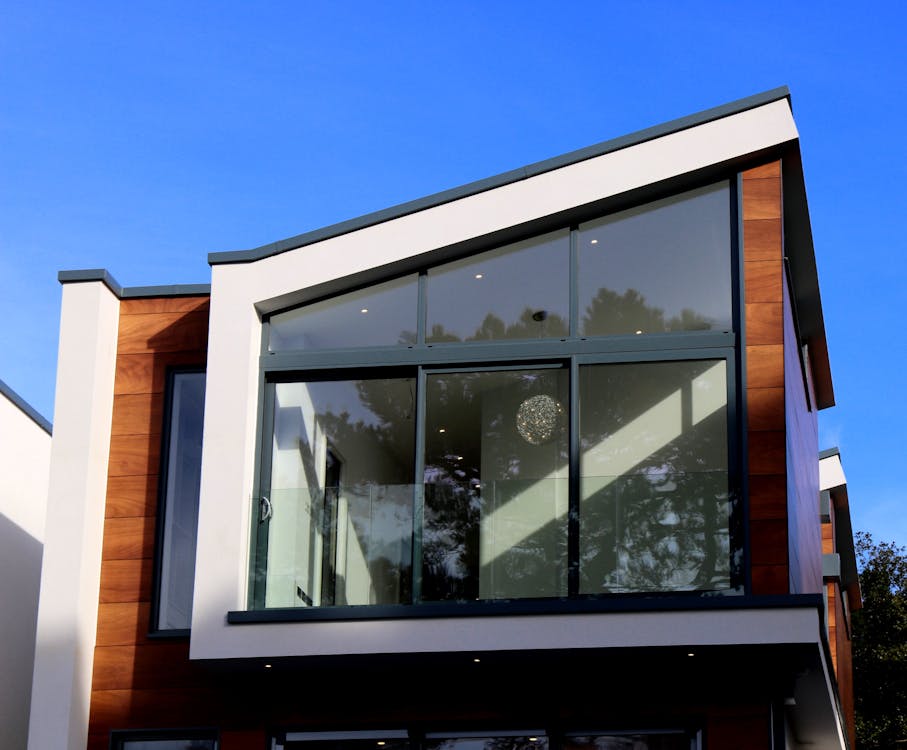 Joinery-made windows are stronger and a lot less likely to leak. Toughened glass is also far less likely to break and in the unfortunate event that it does break, it usually breaks safely; this makes a definite addition of there are children present. It is also important to consider whether you would like the ability to open the windows, particularly during the warmer months. 
7. Doors
Doors that are joinery-made tend to be stronger and will be made for your building specifically and at the bare minimum, we recommend a 75mm x 75mm planed framework. It is always desirable to be able to choose which way you prefer your door hung or even have door options such as glazed or double doors.
8. Roof
One of the first signs of an inferior garden shed is a deteriorating roof, which is why you should always opt for a strong construction. We recommend a 19mm x 125mm tongue and groove board on a 38mm x 75mm frame, which should ideally be covered with a heavy-duty felt like the 35kg mineralized roofing felt. Any damage should be repaired immediately with shed roofing repair kits.
Cedar shingles or roof tiles are other equally viable options for a roof since they are not only both visually appealing but also able to further promote the roof's longevity. A green, sedum roof can be just as attractive and promotes natural climate control of the garden shed as well as the ecology.
9. Paint
The paint finish is definitely one of the most noticeable aspects of the exterior of the shed. You should ensure that you get a color that complements the style of the garden. A high-quality paint finish reduces the need for upkeep significantly.
Make sure that the garden shed is treated with a preservative to protect against woodworm and fungi. We offer several different paint options, which include Farrow & Ball, Sikkens as well as our Exterior Paint System that offer superior protection against the elements. 
10. Security
Garden sheds are regularly used for storing valuable items. Security should therefore always be a consideration. Our Security Pack addresses this need, with features that include non-returnable screws around the door hinges, a heavy-duty anti-pick lock, and security bars.
Conclusion:
Purchasing a shed is an investment that requires careful consideration. With these shed buying tips, you can make sure you choose the right one for your needs. Remember to consider factors such as delivery and installation, company reliability, quality construction, base, shed interior, windows, doors, roof, paint, and security. By taking these into account, you can ensure that you have a durable, long-lasting shed that not only provides the functionality you need but also adds value to your home and garden.