Recently updated on October 25th, 2022 at 11:02 am
Concrete has risen to the top of the construction world. By some accounts, this type of material has been in use for more than 8,000 years. Cultures across the globe have developed their own unique blends of concrete over the centuries. Of course, today's versions are much more standardized.
According to the latest reports, construction crews use twice as much concrete as other building materials, and its use is expected to soar moving forward. With billions of tons of this material being used for construction across the globe, innovative tools to foster the process are becoming increasingly important.
1. Examining the Importance of Formwork
While builders use an array of tools and techniques when working with concrete, formwork is one of the most essential. It's becoming even more crucial considering the ever-growing demands in the construction sector. Crews are under increasing pressure to provide quality, speed, and versatility in addition to meeting consumers' additional expectations. Formwork plays a critical role in all those aspects.
2. Versatility
Concrete is famous for being one of the most versatile building materials. It can be built up to varying thicknesses and accommodate building projects of virtually any size and scale. Additionally, it can be tinted, stamped, and otherwise altered to create an endless list of designs. Concrete can also be manipulated to mimic the appearance of other materials, such as natural stone.
Formwork helps crews make the most of this versatility. It allows them to create a broader range of shapes, sizes, and designs. It also paves the way for more customization options than would otherwise be possible.
3. Improved Surface Texture
Not all concrete structures need to be meticulously finished. That's certainly the case when internal concrete walls will be covered with siding or other materials. Having said that, some surfaces require more refinement than others. For projects in which the concrete will be visible, smoother surfaces may be needed. Floors, patios, and other structures made of concrete generally require smooth, attractive surfaces as well.
Those that will ultimately be stamped or textured need a bit more attention to finishing touches, too. Formwork allows workers to create smoother concrete surfaces than they'd be able to without those extra tools.
4. Efficiency
Concrete formwork also fosters efficiency. Crews can use formwork to cast structural elements on-site rather than having them made at a separate facility and transported to the scene of the project. This greatly speeds up the construction process. Custom formwork can be designed for tailor-made pieces, and spaces for plumbing, electrical wiring, and other components can be built into the forms. All this gives contractors the power to work more efficiently. Furthermore, they can pass that benefit along to their clients.
5. Benefiting Construction from Numerous Angles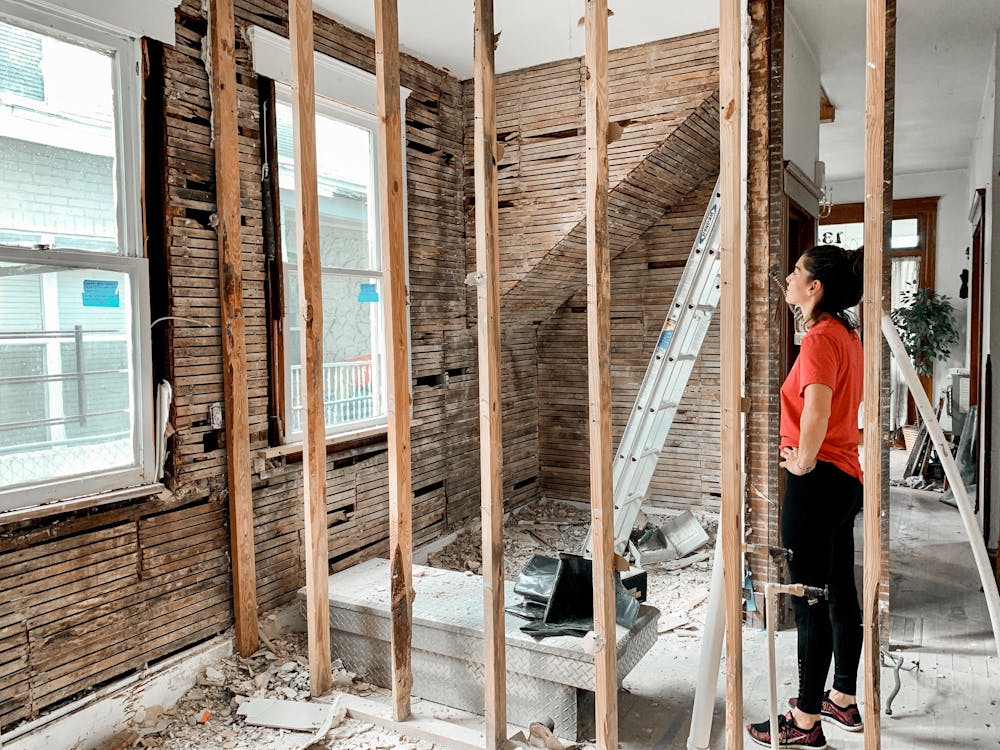 Those are some of the primary roles formwork plays in the construction sector. It boosts versatility, quality, efficiency, and effectiveness. It likewise gives crews a list of added options to offer their clients. On top of all that, the formwork can serve as an extra safety measure during construction and enhance the benefits the scaffolding crews have in place.
Various types of formwork are available from standard slabs to fully customized solutions to workers' unique construction needs. While it's certainly possible to complete construction projects without the use of formwork, doing so isn't recommended. These resources are flexible and readily available, so construction companies are encouraged to take full advantage of them.