Recently updated on October 25th, 2022 at 11:28 am
No one likes cleaning the bathroom, but it's one of those chores that simply must be done. The trouble is, getting dirt and debris off your tile and grout can be quite tricky. 
If you're struggling with tile and grout cleaning, don't panic! We've put together a list of five secrets for helping you keep your tile and grout cleaner than ever. Let's check them out!
1. Make a Natural Mildew Cleaner
One of the best tile and grout cleaners out there can be made from a few simple household ingredients. By mixing baking soda and vinegar, you can create a powerful tile and grout cleaner that can remove mildew from tough spots on your shower or floors. 
2. Tackle Soap Scum With Lemon
Sure, lemon can make some tasty beverages or desserts, but it can also be used as a cleaner! With this quick cleaner, you can remove unsightly stains in no time at all. 
Lemon juice and sea salt is a great, natural scrub for removing soap scum left on tile and grout. Simply make sure to use coarse-grained salt for the best results.
3. Use Cottonballs for Smaller Spaces
Getting into the cracks between your tiles can be tough. The good news is that with cotton balls, you can scrub in between individual tiles and clean out dirt and debris with ease.
This makes it easy to remove dirt from in between tiles. Another good option is to can get a professional cleaning company such as Goldcoast Cleaning Systems, LLC to come in and tackle tough spots using specialized tools.
4. Run the Hot Shower Water
Did you know that steam can be a great tool for getting up dirt and debris on your shower tiles? That's right!
Before you start cleaning, run a hot shower. The steam will help loosen up the dirt on your tile and grout and can make it easier for you to scrub off during your cleaning process. 
5. Spray Down Your Shower Before Cleaning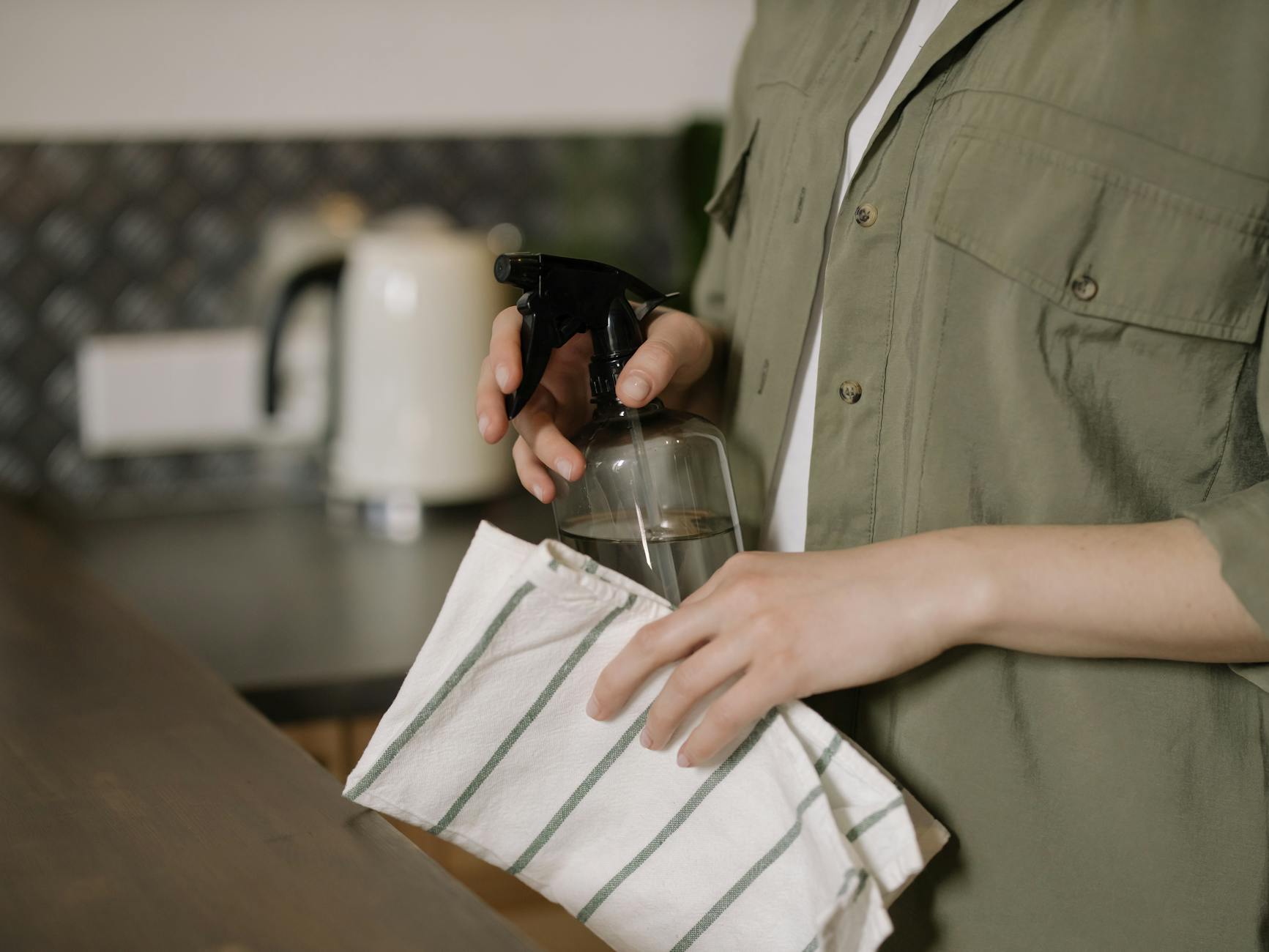 Another quick tip for keeping tile and grout clean is to use a spray to loosen up dirt on tile and grout before cleaning. You can fill a spray bottle with vinegar and then spritz down any tile and grout that you'll be cleaning. 
Vinegar is a natural cleaner that prevents mildew from developing. And, it can make it easier to get up tough stains from mold that's developed on the tiles.
Keep Your Tile and Grout Clean
With these simple tricks for cleaning tile and grout, you're ready to keep your bathroom sparkling clean at all times. Gone are the days of slaving away to clean the bathroom. Instead, it's time to enjoy tidy tiles without hours of backbreaking labor. 
If this article was helpful to you, be sure to check out some of our other pieces of content. We constantly create useful articles that enable you to live a simpler lifestyle!