Looking into how to create YouTube videos like a professional? To start, you don't necessarily need the best equipment in the world, but you want to make sure a few key areas are addressed. For instance, you can buy views fast to engage with more audiences.
No one wants to see a video that looks like it's out of the 1930s. They also don't want to hear a tornado in the background.
Here is everything you need to create a YouTube video professionally.
1. Camera or Screen Capturing Software
The first piece of equipment you'll need to get started is the camera to film everything. Most modern phone cameras shoot at high enough definition that it can be hard to tell the difference. Unless you're going for cinematic quality, in which case you'll need to grab a camera that captures footage at your desired resolution and frame rate.
Now, not everyone needs to film themselves or what is happening out in the real world. Instead, you can opt to screen capture what is happening on your screen. This could be something like a tutorial for a program you made or maybe you want to capture your gameplay footage.
Either way, you'll want to make sure that the footage at least is able to render in 720p to 1080p. This meets the criteria for high-definition quality and is what most people strive to look at when watching a video.
2. Decent Microphone
The next step on "how do you create a YouTube video" is to go and buy a microphone. Good audio quality can make a difference when it comes to viewership, as most people will need to understand what you're saying.
A poor microphone can lead to people clicking off your video within the first 10 seconds.
When you get a microphone, be sure to limit the amount of ambient noise that is happening in the background. The sounds are distracting and can ruin the audio of the video.
3. Editing Software 
Now that you have the microphone and camera, you'll need video editing software like Adobe Premiere to put together your video. Follow tutorials for the program you choose, as they can get complicated fast, especially without presets, and you don't want to ruin the footage and waste your time. Learn here how to create presets in Adobe Premiere.
YouTube has a video editor built into the platform, so in the event that you need something for free, you have that option. You can start here and then start using more complicated programs down the road to increase the quality of your videos.
4. Background Music
Good background noise can be a way to add quality to your videos without necessarily doing anything extra. It saves on the moments when you're silent in the video. Without it, people may lose interest in the video and turn it off.
Timing up music with gameplay can be a great way to highlight those moments. If you landed a clip that you think should be highlighted, build up the music to that point, and when it drops, you can help portray that excitement of the clip.
If you're looking for music for YouTube, then be sure to check out the link.
5. Get Good Lighting
If you decide to film yourself, get yourself good lighting. This can be something simple like a ring light that you keep in front of you.
This allows the camera to capture everything in front of it without worrying about shadows or the sun ruining the shot.
Adjust the lighting so the camera is always facing the same way. You don't want the camera to face the lighting, as this will ruin the shot.
6. Consider the Type of Content You Want to Make
Once you've got all the necessary components needed to make the video, decide what type of video you want to make. Whether you're into beauty supplies, vlogging, or even gaming, determining what type of video you produce can help create a brand identity.
You might need to experiment with the content over time. One method to try is to find a niche subject that you're passionate about and start there.
This niche usually has low competition and you can start to rank on YouTube. Once you have a following, you can start branching into other subjects to expand the number of viewers that are interested in your videos.
You'll want to learn how to make a YouTube video intro as well that matches the brand. You'll have another way to identify that this is your video and can be a way to stop people from stealing your footage.
7. Write a Script
Once the content gets established, you can start writing your first script. The script can be a great way to lay the foundation for the video you're about to film and allows you to make sure you reach YouTube recommended amount of time.
Don't worry if the first script isn't perfect. You have plenty of time to revise and edit the script, as you control when you upload. If you find a mishap after you've recorded, you can always voice-over that part and let the audience know what happened.
8. Record Your Video and Upload It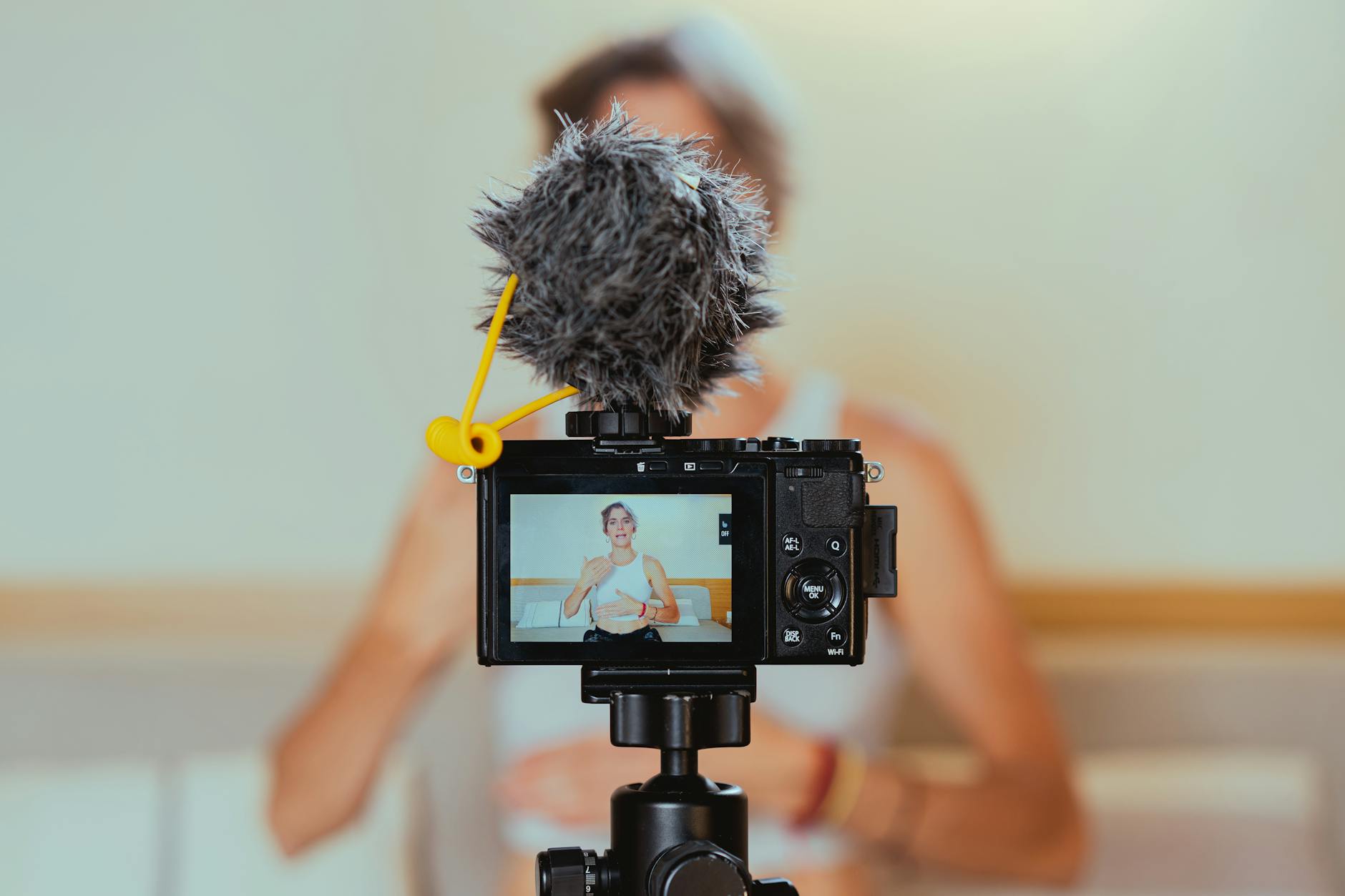 The last part on how to create a video for a YouTube channel is to record and upload it. Don't worry about how the first video turns out. Chances are you're going to revise your style and how you filmed and edited it as you further your channel.
The main goal is to stay consistent and push through. YouTube rewards creators that constantly provide quality to their platform.
Create a YouTube Video Like a Pro
Now that you know how to create a YouTube video, get out there and record your first one. Don't worry about the numbers initially.
Instead, focus on producing the highest quality videos you can that you're passionate about. From there, the viewers will come to you and your hard work will pay off.
If you want to learn more about creating video content on YouTube, then be sure to check out the rest of the blog. Know someone interested in getting into YouTube? Share this article with them so they can be on their way to creating videos.