If the day's starting to drag on, by the time it gets to be lunchtime, it can be hard to figure out what to do. On busy days, it can be hard to settle down a little bit and enjoy the break.
No matter if the lunch break is half an hour, an hour, or even longer, there are plenty of things to do to escape from work for a short break, relax, and get ready for the rest of the day. 
1. Have a Healthy Snack
Eating something is important at lunch, but it's easy to end up eating out every day and spending too much money on unhealthy foods. Instead, it might be a good idea to look into a snack delivery service and have healthy snacks delivered to work. There will always be something healthy to munch on, and it will save plenty of time during lunch. With the time saved by not having to wait for the check at a restaurant or find somewhere to eat, it's possible to do any of the other activities on this list. 
2. Try Breathing Exercises
On stressful days, breathing exercises can be a way to relax for a while, clear the mind, and get ready for the rest of the day. The mental break can be well worth it and make it easier to get through everything else the day has in store. There are many different types of breathing exercises that can be done, but just relaxing and taking the time to focus on breathing is enough. 
3. Jot Down Thoughts and Ideas
The brain's always moving a million miles a minute at work, so it can be hard to remember everything that needs to be done. Take a few moments to create a list of thoughts and ideas. Some of them may be dismissed, while others are put on the calendar right away because they're vital. It doesn't matter what is written down or whether it's anything important. The goal is simply to get the thoughts on paper so it's possible to go through them later if needed. 
4. Meal Plan for the Week
Meal planning provides an excellent way to make sure there are fresh, healthy meals at home at the end of the day without having to spend a lot of time shopping or cooking. It can also be a way to save money, as meal planning is often done by looking at sales and finding the right meals to make. If dinner is always a concern or going out to eat is the solution more often than not, try taking some time on the lunch break to meal plan for the week. 
5. Listen to Music or a Podcast
Music is a fantastic way to burn extra energy, relax, and simply enjoy the moment. Podcasts provide the opportunity to learn something new about an interesting topic. Taking the time to listen to music or a podcast at work can help with relaxing and getting reset to tackle everything that needs to be done the rest of the day. There are countless podcasts that are perfect for listening to at work, and any music can be a good option. 
6. Read a Book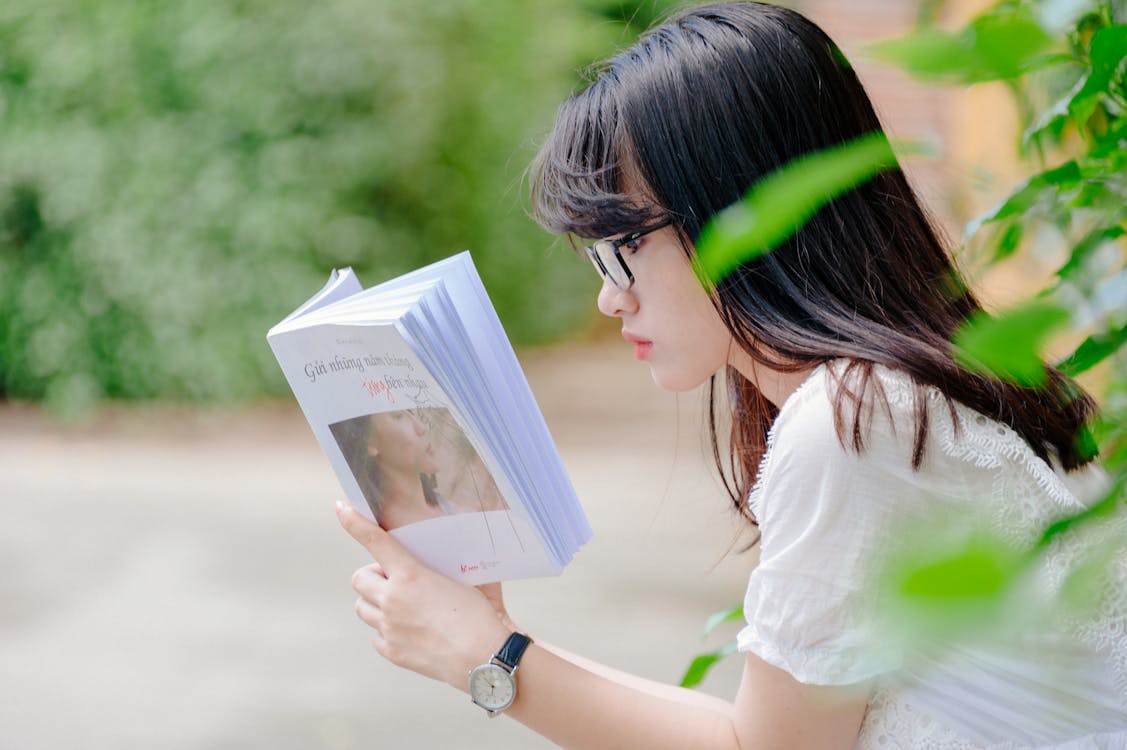 There are so many good books, but not enough time to read them. A lunch break is a perfect time to read a little bit while eating or getting something to drink. The hour or so spent reading can mean it's easy to tackle all of the books on the "to read" list without worrying about missing out on anything at home. Reading lists based on different interests are available for those who need help picking out the perfect book. 
7. Tackle Small Errands
Depending on how long the lunch break is, it might be the perfect time to tackle small errands. Try to choose errands that can be done close to work so they won't take too much time. Plus, if they're nearby, it might be possible to walk to get them done, which can help with relaxation. By getting errands done during lunch, more time is freed up after work for other activities. 
8. Hang Out With Colleagues
A lunch break is a fantastic chance to get to know other colleagues better. Go out to lunch or just enjoy lunch in the office and talk to other colleagues. Almost anything can be a conversation starter, including things to do over the weekend, what activities kids are in, or fun events that might be coming up. Try to avoid talking about work, though, as there is time to do that after lunch is over. 
9. Spend Time Outside
Take a walk outside for a little bit during the lunch break. Not only is this a healthy way to fit in a little bit of exercise during the day, but it has been shown to be fantastic for mental health. A walk anywhere can be a great way to relax, but if possible, try to walk through a local park or on a trail to get the extra relaxation that comes with being in nature. The result will be a rejuvenated mind that's ready to tackle the rest of the day. 
10. Track the Day's Progress
Take a few moments to track the day's progress. Create a to-do list with everything that needs to be done for the day, then check off everything that's already done. This provides the opportunity to feel like you've accomplished something, and it'll be easy to see everything that was already done during the day and plan for what else is needed before the end of the workday. 
A lunch break is a great time to relax and get ready for the rest of the day. If you're wondering what to do on your lunch break, try out some of the ideas here. The chances are good you'll find something you enjoy doing and that will help you make it through the rest of the day with less stress or worry.