Expecting a baby is a wonderful time. Revealing the baby's gender is an exciting way to share your joy and happiness with the closest people. Whether you'd like to gather family and friends and throw a party or announce the baby's gender in an unusual way, here are some ideas to make the moment truly remarkable.
1. Cake
A classic, sweet way of finding out about the baby. You can choose: color the inside of the cake or put candies inside, which, once you cut the cake, will fall out. It can also be decorated with pink or blue, but it has to be well covered so no one can have a sneak peek. There are plenty of options, and it has to be an exceptional bakery, so everyone can have a bite.
2. Smoke Bombs or Powder Cannons
When you are up for the captivating party idea with dramatic effect, smoke bombs are what you won't forget. It's an outdoor gathering where you have a bomb, and once you break it, it releases pink or blue smoke. That will be amazing for the photos and it's trash-free, so no further cleaning is required. However, use it carefully, as sometimes it may have traumatic outcomes.
3. Balloons
Balloons make the moment special. The options are limitless: it can be filled with pink or blue confetti and popped, or with paint and smashed against the wall. Nevertheless, the best way is to use painted balloons for decoration, because there won't be any noise and trash, and they will last a little longer.
Balloons Online provide several different kinds of balloons, cute and marvelous: air-filled balloons, baby boy and girl balloons, baby latex balloons, and they have baby balloon bouquets, which are stunning, can be used in reveal boxes, and will make the event memorable.
4. Box of Surprise
Or Reveal Box. Primarily, it's a box full of balloons, silly strings, confetti, clothes, and other stuff which give away the baby's gender by the color. The fun part is that it can be filled with any things you prefer, but when air balloons fly out of the box that looks really impressive.
5. Filtered Ultrasound
For those who are not big fans of parties and enjoy editing photos. With the use of some filters, emojis, or color corrections on ultrasound baby photos, you can easily notify friends and distant relatives via social media or email.
6. Revealing with a Candle
This may take some time, as it requires lighting a candle and waiting for it to burn down and show a hidden message. It's more personal and can be given to family members, close friends or future parents can order for themselves.
7. Paint Revealing
Funny and artistic but a bit of a messy idea. The two things are required – paint and something white. It can be white clothes (aka canvas), so future parents will be colored with paint. The final painting can be kept as a souvenir. An umbrella can be used as protection.
8. Game reveal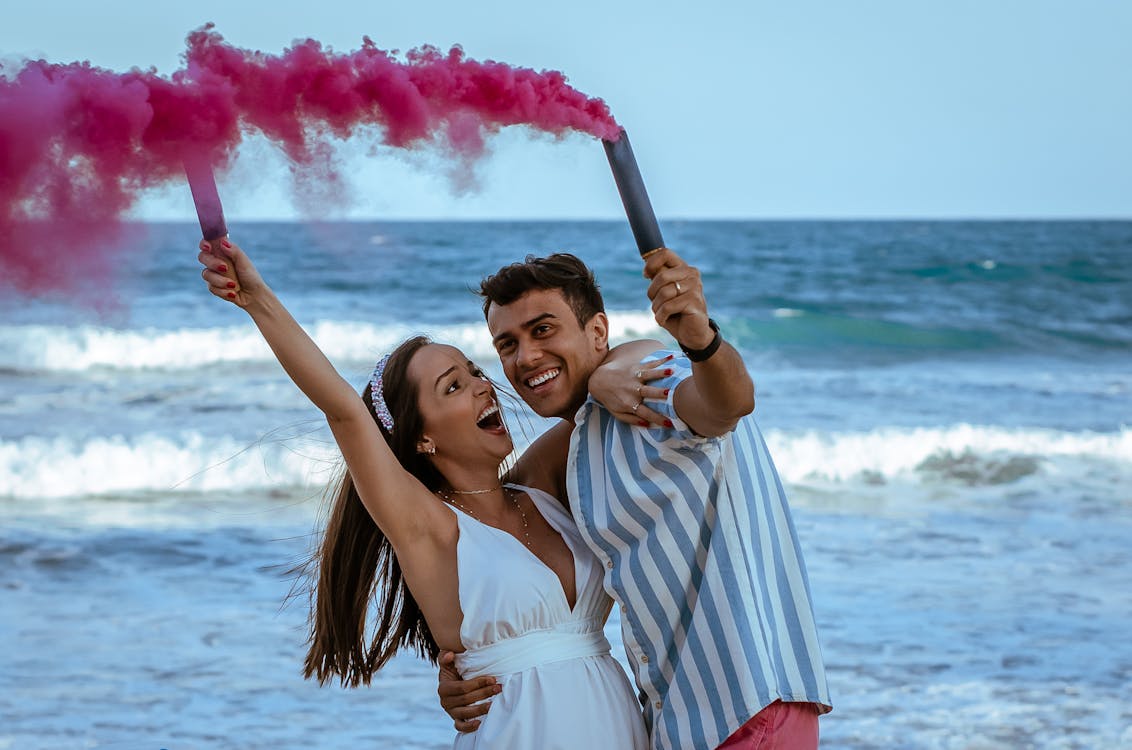 The game of choice can be football, tennis, or golf, where you use a smoke bomb for a ball that has to be kicked or hit to burst. It can also be a quest (adventure game) where guests have to find out the gender through prompts or riddles.
9. Holiday reveal
Depends on the season. In autumn, you can use a pumpkin with the gender carved. Around Christmas, the gender message can be hidden in socks or can be revealed by the lights on a Christmas tree.
These cute ideas will make a precious moment unforgettable and enjoyable for your family and close friends.