There is no way for property owners in Colorado to make absolutely sure they find the perfect tenant but there are various ways they can increase the odds. When selecting tenants, they first need to establish whether they are able to pay the rent.
Getting proof of income and running a credit check are ways to determine whether they qualify. There are also other ways property owners in Colorado can find tenants who will take good care of their properties.
1. Create good listings and market them effectively
The better a property listing, the more interest it will generate from quality potential tenants. For example, good photographs can make a listing stand out. A listing should highlight the best features of the property and the neighborhood.
An example of a good listing would be "Attractive two-story home in Charleston Drive, Colorado Springs with 3 bedrooms, 2 bathrooms, and a double garage. Luxury vinyl floors throughout for easy maintenance." There are various websites where property owners can market listings, such as Zillow, Apartments, ByOwner, etc. If you want personalized service instead of listing websites, Colorado Springs property management companies, like Evernest, APM, and Elk Ridge, can help you. They follow a data-driven approach to finding qualified tenants for landlords in Colorado.
2. Collect and manage applicants
A professional and efficient application process is essential for securing the best tenants. In Colorado, property owners collect application fees when they receive an application. They can only use these fees to fund the cost of ordering credit reports and conducting background checks.
The tenant screening process can be time-consuming and expensive, so it's important for property owners to find a way to filter out unqualified tenants from the start. When setting criteria, property owners should be careful not to discriminate against any of the protected classes mentioned in the Fair Housing Act. Property owners may set criteria for prospective tenants, such as:
An income-to-rent ratio of 3 to 1

A credit score above 650

No violent criminal history

References from previous landlords

No pets

No smoking
Property owners must ensure that they apply screening criteria consistently. Holding applicants to certain criteria and not applying them to others is seen as discrimination.
3. Do thorough background checks
Property owners who hand the keys to the property over to the first tenant they like could put the property at risk. A tenant background check is important. To conduct a background check in Colorado, landlords must have a signed consent form from the applicant.
By checking references and speaking to former landlords, property owners are more likely to choose tenants who are dependable and reliable.
Some of the questions property owners can ask when talking to former landlords include the following:
Did the tenant pay rent in full and on time?

Did the tenant take good care of the rental property?

Was the unit in good order when the tenant left?

Did the tenant respect other tenants or neighbors?
Property owners can be held liable for renting to an individual with serious criminal history, such as sexual offenders, but they can't consider non-conviction-related arrests.
4. Do credibility checks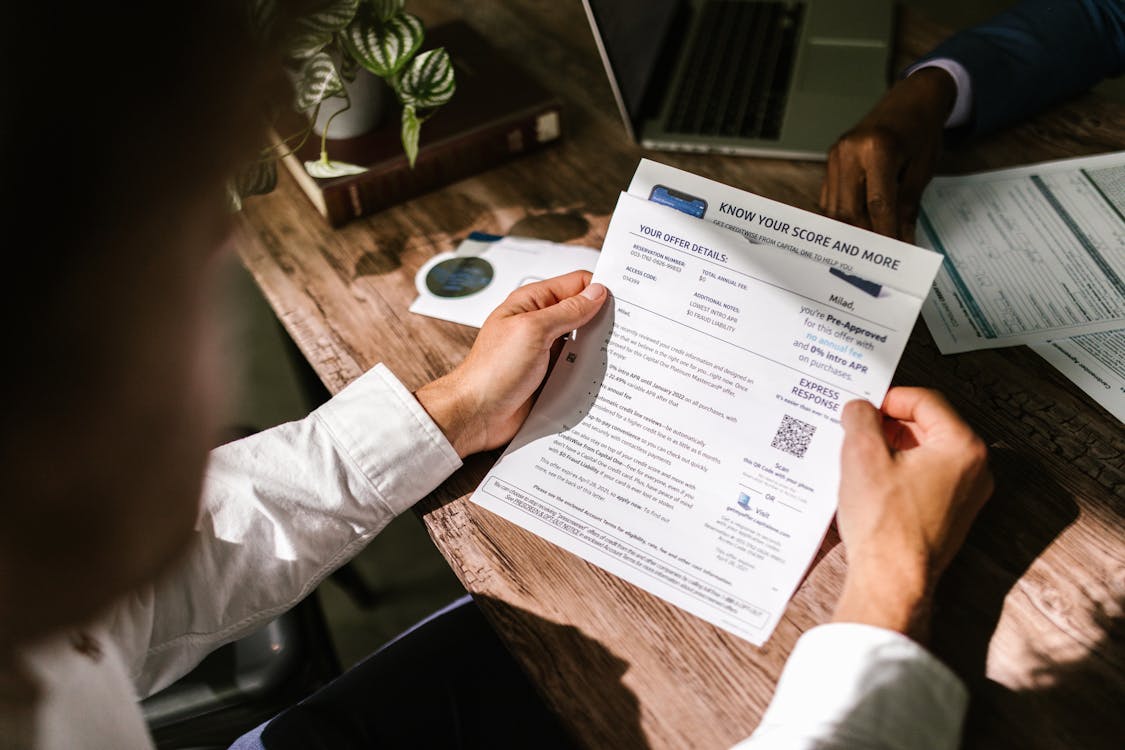 Property owners need to make sure prospective tenants will be able to pay on time and in full. Prospective tenants have to provide proof of their income, but it is best practice for property owners to reach out to current employers to verify their employment status and history.
A credit report can give property owners insight into how a prospective tenant manages credit. It will show if the person has a history of making payments on time or has outstanding debt. Credit checks are provided by three major credit bureaus in the U.S. – Equifax, Experian, and TransUnion. The information that property owners can extract from credit checks includes credit scores, evictions, and bankruptcies.
5. Consider legitimate reasons to accept or deny tenants
Once property owners have followed all the above steps, they are ready to make a decision. Some legitimate reasons to reject prospective tenants are:
They don't fully complete the application form.

They don't authorize background or credit checks.

They have a history of not paying on time or causing damage to property.

They provide fake references.

They don't make enough income to afford a deposit and rent.
Legitimate reasons to accept a tenant:
Friendly and shows interest in the property.

Agrees with the tenant screening process.

Fully completes the application form.

Has sufficient income and stable employment.

Has a good credit score and solid financial history.

Offers good references from previous landlords.
Conclusion
Property owners can find suitable tenants if they apply a thorough tenant screening process, including conducting background checks and making sure they can pay the rent and care for the property.