In a time when people and businesses use so many different electrical devices and gadgets, cable management has become hugely important. Without proper cable management, workspaces can become chaotic, cluttered, and even unsafe due to trip hazards.
There is a good solution to this in the form of cable tie mounts – read on for all that you need to know and how they could be used to improve your cable management.
What are Cable Tie Mounts & What are They Used for?
So, what exactly are cable tie mounts? Essentially, these are items that can be used to fix a cable tie to a surface, such as a wall or a desk. A cable tie can be used to keep cables together and a cable tie mount will then allow you to fix the cable tie in place so that the cables are always in position and neatly organized. 
Generally, cable tie mounts work with a self-adhesive backing that allows you to glue the mount in place and this can work on many different surfaces. Sometimes, a screw will be used instead of self-adhesive backing. Cable tie mounts are usually made from nylon and this is the ideal material because it is strong, sustainable, and long-lasting as well as affordable.
You can also get stainless steel cable tie mounts and these are a good option when you need to secure cables in extreme environmental conditions you will often see these being used in industrial settings whereas nylon is more common for offices and homes.
Before buying cable tie mounts, you should always consider the surface that you will be using them on and the environment where they will be used. This will help you to choose the right type for your requirements and ensure that you have no issues with your cable tie mounts. 
Types of Cable Tie Mounts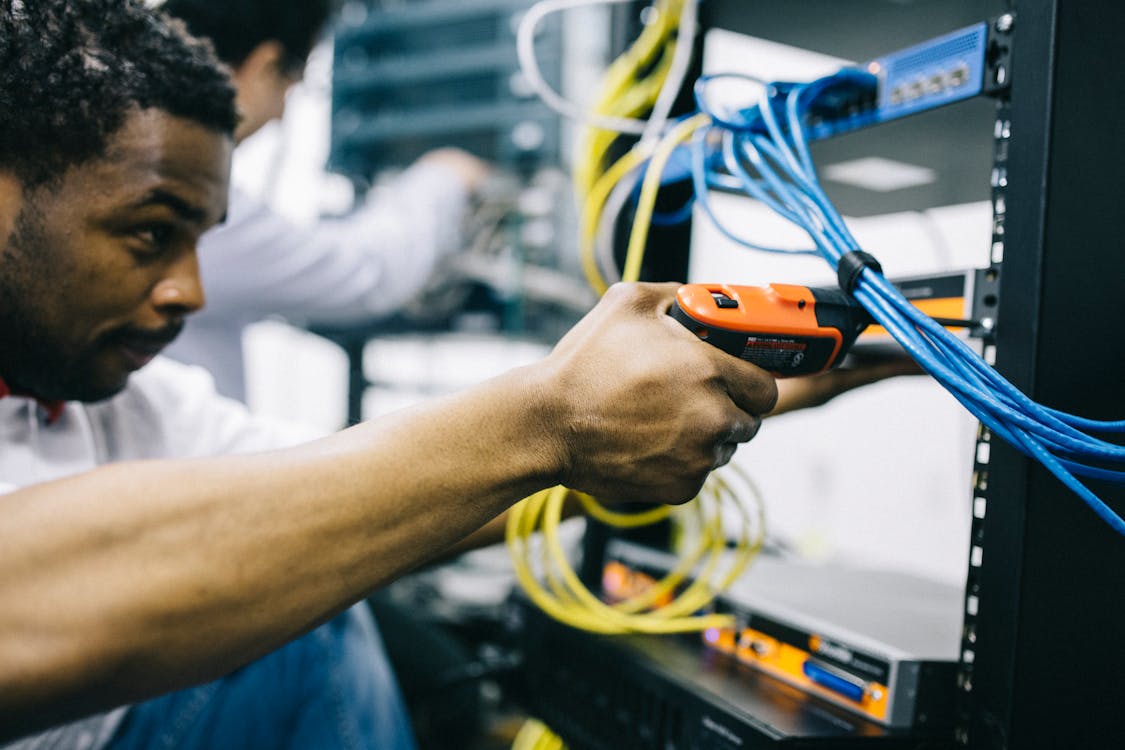 One area where many people are using cable tie mounts is in gaming rooms. Many people enjoy playing video games at home these days, especially since the pandemic, but this can require a lot of cables when you consider all of the techs that are involved. Several different types of cable tie mounts could be used in this situation, such as:
Bases

Cradles

Eyelets

Masonry mounts

Marker plates

Stainless steel
Cable mount ties can be an excellent way to improve cable management at home or in a work environment. Much of life and work these days revolves around various electronics, but this can make things difficult when it comes to cable management. Therefore, you want to use cable tie mounts as a way to organize your cables, protect the cables from damage and keep your areas neat and tidy.
Conclusion:
A small investment in cable tie mounts can go a long way, improving the workplace and making it safer. Once you have installed the mounts, you will then be able to locate and organize your power, Ethernet, data, and phone cables in a way that is both efficient and easy to use. You will also be able to maximize surface area while still keeping your cables organized and accessible. If you are looking for great ideas when it comes to cable tie mounts, then you will love these.
Many of them are very unique and you will find them very useful. The options are endless, so take your time when deciding what you need. They will help with cable management and keep things organized and tidy.