Love the clean look of a well-designed room with no clutter? How do you feel about furniture and decor with sleek lines? If this sounds like your design style, then you're a fan of minimalism.
But minimalism isn't only an aesthetic; it's an entire lifestyle. And home minimalism can have positive effects on many other parts of your life.
So if you like the clean look in your home, here are seven ways minimalism can benefit your life.
1. You'll Have More Space
The first steps for how to become a minimalist at home starts with decluttering. Minimalism means sticking to the basics and removing the excess from your life.
When it comes to your home, this means removing the excess items you rarely use or don't need. The result of this will free up some space in your home and allow you to have more room.
So if you're bumping into furniture or always looking for a place to set something down, minimalism might be the cure you've been looking for.
Removing the clutter from your home can also help clear your mind, allowing you to rest mentally and feel less anxious.
2. You'll Get More Free Time and Less Maintenance
Think about all you have to do to keep your home clean. When you have more stuff, you'll have to clean more. With a minimalistic home design, your maintenance list might get cut in half.
You'll have fewer knickknacks and surfaces to clean. With less furniture, you can clean the floors without having to move them around. Cleaning may be as simple as a few wipes across a tabletop.
And now that you don't have to spend an entire weekend cleaning your home, in case if you have to do then hire house cleaning services for it, you'll get more time to do what you love. A clean space can lead to a clear mind, one of the major psychological benefits of minimalism.
Whether you want to spend it relaxing or being social with friends and family, you'll have the free time to do it.
3. You Can Be Pickier with Details
Since home minimalism features little decor, you have the opportunity to be pickier with the aesthetic details. Spend a little more time finding the exact piece you want to feature in your home, and take time to enjoy the search.
When it comes to art, you don't have to choose a single paint stroke on a canvas. Since your walls won't be covered in art, you can find something truly extraordinary such as contemporary wall decor that becomes a focus of the room.
Or you may want to choose a set of small prints with similar colors and designs. Because you'll only feature a few pieces of art in your home, take your time finding something that fits what you're looking for.
4. You'll Live More Sustainably
Minimalism, at its core, is more sustainable because you're buying less all facets of your life. More and more people want to live their everyday lives sustainably, and minimalism is one of the best ways to do that.
The minimalist lifestyle not only means buying less but also using less. To live minimally and sustainably, you'll want to make a few swaps like plastic for glass food storage containers.
You may also consider washing out and reusing glass jars by taking them to refill stores. A minimalist lifestyle may also make you more crafty as you opt to make certain items rather than buying them.
If you're looking for more ways to be eco-friendly, check out these product sustainability tips.
5. Your Space Will Be More Organized
Your home can't be cluttered if you want to be minimalist. If you're not an organized person, you will be in a minimalist lifestyle. You'll find places to store your items to maintain the clean, sleek look of your home.
As a minimalist, you'll have fewer items, which can help aid your home organization. With everything in its place, you can stress less and begin to feel at peace. An organized home means organized thoughts can follow.
6. You'll Spend Less Money
Have you ever walked through the home section of a store and found yourself picking out items on impulse? And then you get home and try to find a place to put it, only to find you don't need it?
One of the many benefits of becoming a minimalist is spending less money. Because you won't cover every surface or fill every wall, you will have less impulse to buy items when you're browsing.
You can apply this to all kinds of shopping, not only for home decor. You'll buy fewer clothes and shoes that clutter up your closet. And fewer groceries will go bad after buying an excess of food.
Over time, buying only what you need will save you money. And if you do fall in love with something, prevent future clutter by getting rid of an item to make room for the new one.
7. You Can Choose Higher Quality Pieces
Minimalism focuses on a few good-quality pieces rather than a home full of cheaply made things. Specifically for furniture, since you won't be buying a lot, you can choose one that has a higher quality.
The same goes for clothes, shoes, decor, and other items around your home. While investing in higher quality, more expensive pieces upfront may seem like a lot of money, in the long run, you can have savings.
You won't have to replace a couch that breaks every two years. Your clothes and shoes will last season after season. This will have positive impacts on the environment, your wallet, and your mind.
Home Minimalism Can Benefit Your Life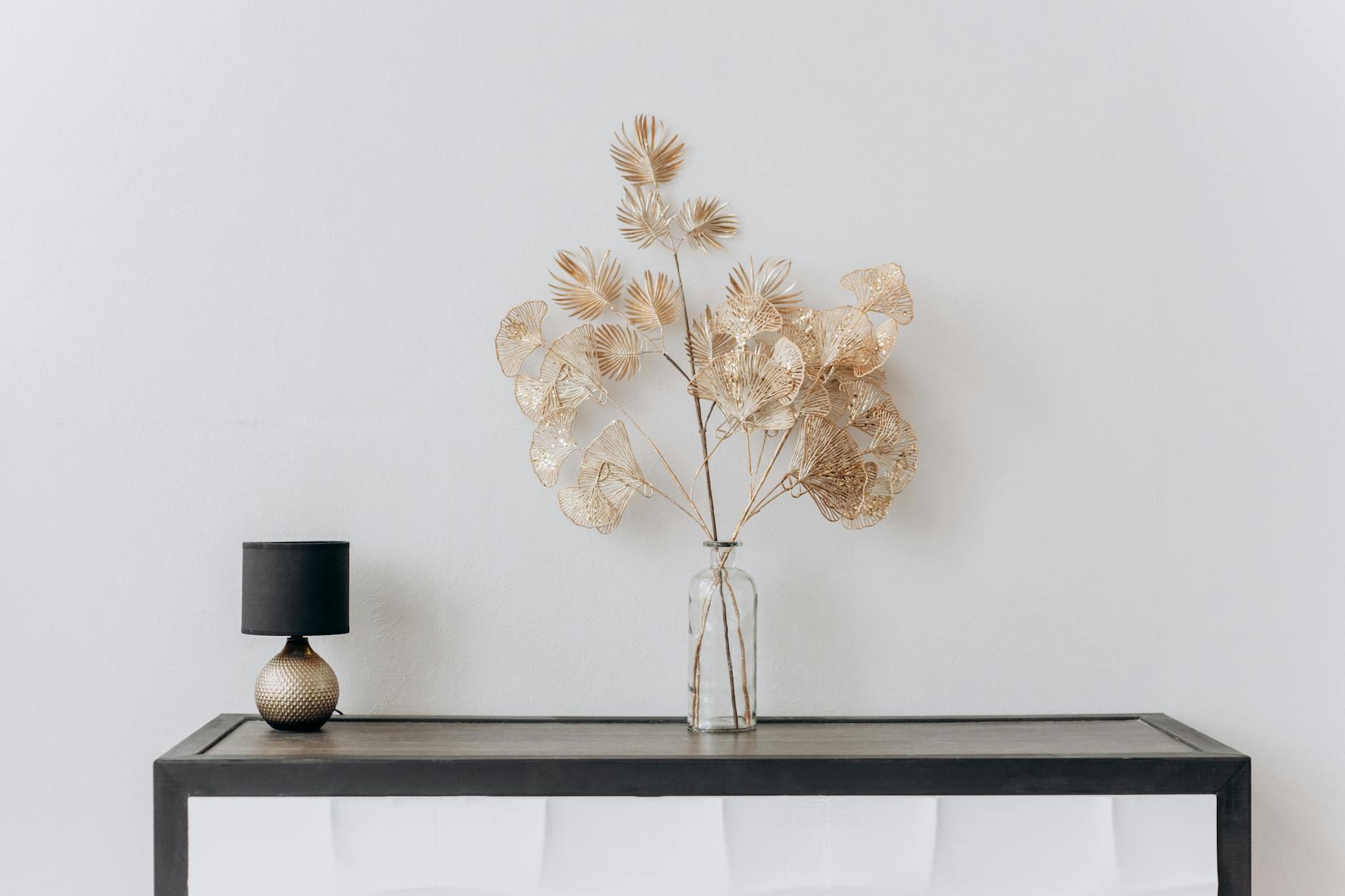 If you love those sleek, minimalist homes on the pages of the magazines, that can be yours. Home minimalism is a popular style that can bring order to your household. But it doesn't have to stop there because minimalism is a lifestyle.
Incorporate minimalism in your home and through your life to reap the benefits of this less is more lifestyle. It won't take you long to see all the positives once you start living the minimalist life.
So what are you looking forward to now that you're going to live a more minimalistic life? Share this article with a friend and check out more articles on the blog today!