As a man, you might not have thought about using hair products before. Maybe you're a towel dry and go kind of guy. But now you're thinking maybe it's time to add a little more flair and style to your look. 
Perhaps at your last haircut, your barber added some product and you liked the way you looked and felt. Now you want to try it yourself and aren't sure where to begin. Your barber says use pomade. Are you wondering how to use pomade?
Read on to learn from these pomade tips and get your looking hot.
What Is Pomade?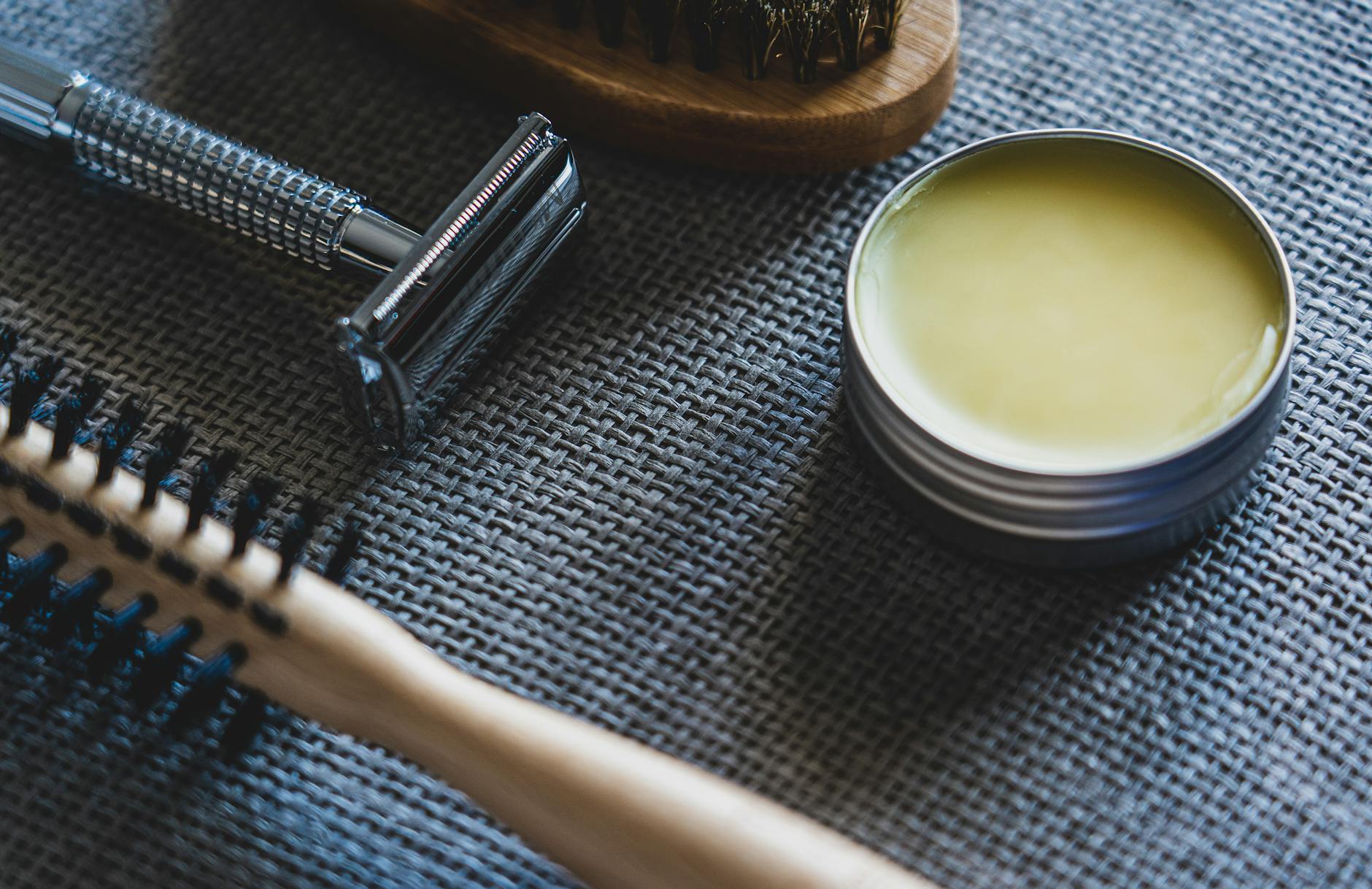 Before you start using pomade, you probably want to know more about the product. You might visit your barber and see a wide range of products with the tag pomade. 
It used to be that pomades were oil-based products. They were used to slick back hair and created the slick and shiny look you often see in the men from Mad Men. 
Now pomades have a wider range. They are often gel-like or waxy hair products. While many will carry the name pomade, they have a wide range in hold, scent, and ingredients. 
Choose Your Product
As you just heard, pomades come in a variety of forms. Now the term pomade almost identifies the idea of a hair product versus the specific substance. 
So, before you begin styling you need to select your pomade. 
You will need to decide if you want an oil-based or water-based product. Try a few different to help you find your preference. 
Pomades also come with different levels of shine. Do you want the grease-backed look? You want a high shine product. They also come with a more matte look, so your hair is styled without looking almost wet. 
Finally, now pomades come with different levels of hold. You might consider the hold you need based on the length of your hair and the style you prefer. 
Time to Apply Your Pomade
Now that you have your product, you're ready to start styling. You want your hair to be slightly damp, but not overly wet or even soaking. The best scenario might be that you shower and towel dry your hair. You remove most of the water, but your hair is still damp and ready for the product. 
Take your finger and scoop out a pea-sized amount of product. You'll quickly see that pomades are relatively firm and need some prep before applying to hair. 
Once you have a small amount of product in your hand, use your hands to warm it up. Rub fingers together to spread and soften the product. 
Then start by running fingers through your hair getting the pomade at the roots first. Then slowly work the product upward. 
Depending on your style preference, you can use pinched fingers to stand up hair or style it. Others prefer to apply the product then run a comb through it for a more slick-backed look. 
Some even like to use a  gentle burst of air from a blow dryer to add volume once the pomade is applied to hair.
How to Use Pomade for the Best Results
Now that you know how to use pomade, what are you waiting for? The benefits of pomade help give your hair a polished and styled look and one that holds in place all through the day. 
If you enjoyed this article, be sure to visit our page often for more lifestyle articles.